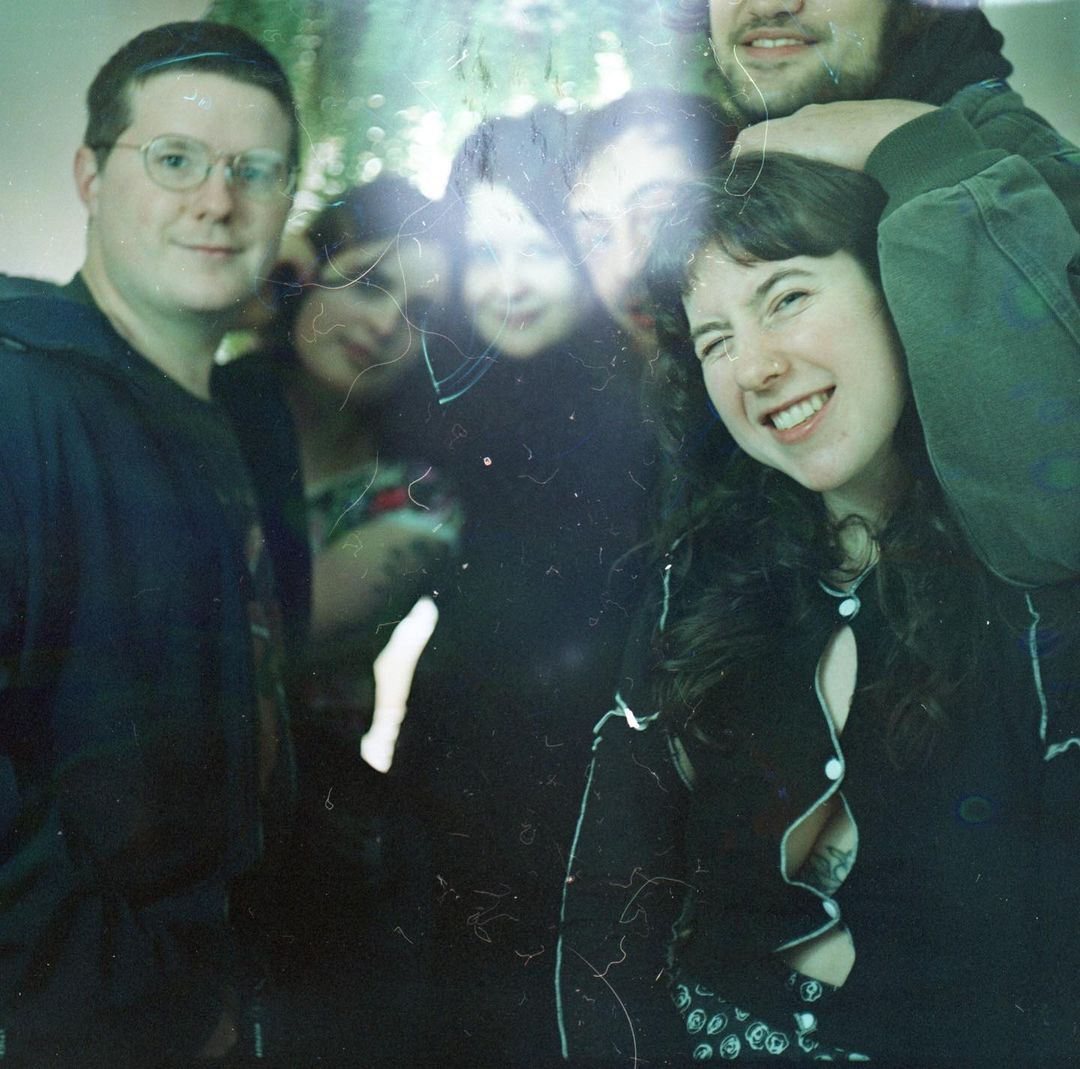 Wednesday is a noisy indie rock band whose chameleonic sound bounces between pounding shoegaze and melodic rock. The quintet incorporates lap steel and twinkly guitar work to round out their forward thinking song writing. Check out the super rad performance by Wednesday live at Audiotree.
The first time Karly Hartzman heard "Oblivious" by Jessica Lea Mayfield was the moment she realized she could and should want to play loud, raucous guitar. Before Mayfield's influence, she was listening to a lot of The Sundays and making synth-pop. However, something clicked when Hartzman heard Mayfield's quiet, sincere voice traveling linearly through an echoing tunnel while simultaneously shredding guitar and absorbing inspiration from country roots. "Make My Head Sing" is heavily underrated. That album is something anyone with a soft voice that wants to play loud music should hear," she told me. In addition to Mayfield's influence, Palberta also deserves credit. A day after Hartzman saw them in 2018, she bought a guitar.
In its post-punk glory, Wednesday cements something; their music, Anchored with riffing guitars, lap steel, and condensed slightly inaudible vocals, Wednesday is anthologizing a wave of malleable punk that's accessible, sandwiched between effortless lethargy and the intent of letting a sound stand up for itself.
Wednesday's debut album "Twin Plagues", out now on Chicago-based label Orindal Records. We talked about her process of collecting words from favourite reads and threading lyrics together through strangers' conversations, among other knick-knacks. But more importantly, she plates a tint of refreshing humility; she says she doesn't know what she's doing sometimes but is, simply, trying to have fun along the way. And she hopes fans can find inspiration to make music as well, assuaging a myth that you need formal tools and education to be a musician.
When the pandemic hit, Wednesday released "I Was Trying to Describe You to Someone". With the prospect of touring suspended, the band buckled down and learned a slew of Hartzman's new songs. The line-up consists of Hartzman on vocals and rhythm guitar, Xandy Clelmis on lap steel guitar, Margo Schultz on bass, Alan Miller on drums, and Jake Lenderman on lead guitar. Standing in a circle in the main room of The Mothlight, a venue in Asheville where Hartzman and Clemis both worked, everyone learned the songs over a week. Shortly after, they recorded "Twin Plagues" at local studio Drop of Sun with a pandemic discount.
When crafting songs, Hartzman's sculptures are intentional. They're potted as separate entities as opposed to forming a collated album assigned with a theme. "I love collecting other people's words as inspiration. I think that's really fun as long as you give credit where credit is due," she said. She'll suspend a line from a book or a clip from a stranger's conversation and write a song around it. That was the case with "How Can You Live If You Can't Love How Can You If You Do," which was a line adapted from James Baldwin's Another Country. There are also a couple of Richard Brautigan lines ripped for these songs. "Toothache sky is 'bout to rain" from "Toothache" is adapted from a line in his collection, Revenge of the Lawn.
In Brautigan's short story "⅓, ⅓, ⅓," three blissfully doomed, overconfident characters gather to produce a novel, though they can't do so without one another. One woman edits, one man writes, and the narrator owns a typewriter. When they finally start, their work is invariably illiterate. The line that Hartzman references are peeled from that story when the narrator initially gets an idea for this project. He observes, "One day I was standing in front of my shack, eating an apple and staring at a black ragged toothache sky that was about to rain." It's a peculiar way to describe a sky, I suppose, but I have a pretty good image of what that looks like in my head.
"[Brautigan's] writing is so disjointed and weird, but he never uses vocabulary that makes it hard to understand. I love that about his writing," Hartzman said. "Reading for pleasure shouldn't feel like work, but it should also make you feel something. I think that goes for lyrics too. Otherwise, what's the point?"
An overarching theme is that every piece of art starts with a piece of a piece that takes time and space to develop, and that collective process is quite impossible to do alone. But you have to start somewhere. "People say the most amazing things all the time. It's a shame to let those words go to waste," she ended. In "How Can You Live If You Can't Love How Can You If You Do" Hartzman sings, "The pain was kinda wonderful cause it was so complete" and "Rooms would look much better if they had you standing in them." Songs fill with alleyway observations, like remembering the person you love prefers honey over sugar. That briefness nests itself in imposing importance.
Lately, the band's been listening to artists on Leaving Records; Ana Roxanne, Green-House, and Nailah Hunter, in particular. They're also huge fans of Sasami, and especially her new single "Sorry Entertainer." As for friends' bands Hartzman loves, she plugs MJ Lenderman, which she also plays bass in, Pom Pom Squad, Squirrel Flower, Macie Stewart, Advance Base, and a slew of others.
Tracklist 1. 00:00 Twin Plagues 2. 04:30 Billboard 3. 07:45 How Can You Live If You Can't Love How Can You If You Do 4. 11:56 Cody's Only 5. 15:18 One More Last One 6. 19:08 Toothache 7. 22:00 Handsome Man 8. 26:19 The Burned Down Dairy Queen 9. 29:49 Fate Is…
Recorded on September 2nd, 2021 in Chicago, IL.