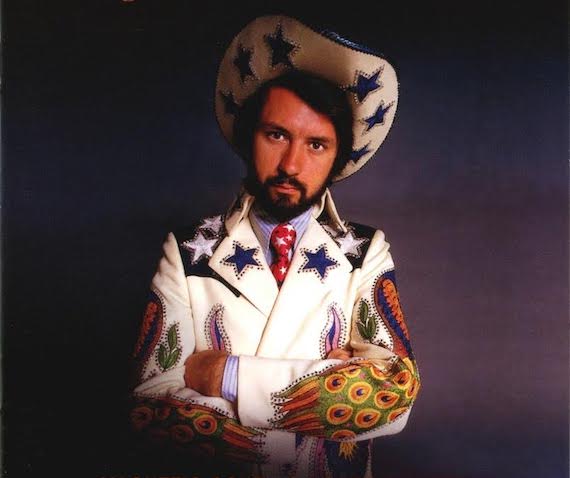 R.I.P. On December 10th, 2021 US musician, songwriter, actor, producer, novelist, businessman & philanthropist Michael Nesmith (natural causes, age 78), who came to greatest prominence as a member of The Monkees & co-star of the TV series of the same name (1967 UK & US #1 single "I'm A Believer" plus 10 US & 8 UK Top 40 singles); he was known as the Monkee in the green wool hat with the thick Texas drawl & the writer of enduring songs like "Mary, Mary," "Circle Sky," "Listen to the Band" & "The Girl I Knew Somewhere"; Mike's 1970-'71 trio of solo albums with The First National Band was an important influence on the development of country rock; as a songwriter, he was also notable for "Different Drum", a hit for Linda Ronstadt with The Stone Poneys; Mike served as executive producer of the cult film 'Repo Man'; in 1981, he won the first Grammy Award given for 'Video of the Year' for his hour-long 'Elephant Parts'; The Monkees received a star on the Hollywood Walk of Fame in 1989, with all four members present; they reunited in 1995 to record their last studio album, 'Justus'; between 2012-14 Mike reunited with Mickey Dolenz & Peter Tork to perform concerts throughout the US; 2014 live album 'Movies of the Mind' documents Mike's solo tour from 2013; what was already intended to be The Monkees 'final farewell' tour was completed mere weeks before his passing by Mike & now only remaining bandmate Micky Dolenz…
This week Michael Nesmith passed away, here we revive the spirit of the First National Band, the pioneering country-rock outfit he fronted from 1970 to 1971, for a series of shows in Southern California. Though best known for the knit wool beanie he donned during his two-season stint as a member of NBC's The Monkees, Nesmith has worn many hats in his storied career in the arts, including label head, movie producer, author, VR impresario, and, arguably, inventor of the modern music video. This compilation focuses on the polymathic Nesmith's Stetson years of 1970 to 1975. During this prolific period "Papa Nez" produced a series of albums for RCA and his own Pacific Arts label that set challenging meditations on subjects such as freedom, acceptance, and the nature of subject-object relationships to a backing track of rollicking country rock.
After departing The Monkees at the start of the decade Nesmith joined forces with Orville "Red" Rhodes, the pedal steel ace, electronics wizard, and LA session journeyman who headed up the house band at the San Fernando Valley's premiere honky tonk, The Palomino. Their partnership, which stretched across seven albums in various band and duo configurations, took Nesmith back to his Texas roots at the same time as it propelled the emerging genre of country rock to new heights. In Rhodes Nesmith found his perfect musical foil. In addition to being a virtuoso on his instrument the 40-something Rhodes was a legendary stoner who kept a jar of kif-infused peanut butter handy to keep the mood dialled in.
Nesmith, on the other hand, was old before his time, a serious young man predisposed to serious thoughts and weighty topics. Together, Rhodes' levity and Nesmith's gravity struck an improbable balance, creating in the process some of the smartest songs ever penned about cows, break-ups, and broken-down Chevys.
Unlike many of his contemporaries in the 70s country rock scene, Nesmith was neither a traditionalist nor a dilettante. Rather, he found in the country music of his youth forms and themes that allowed him to give a more immediate, visceral voice to the heady abstractions he was exploring in his own ongoing studies of religion and philosophy. His recordings from this period made a compelling case that homesickness, whiskey-soaked heartache, and the loneliness one sometimes feels in a crowded bar are really just banal expressions of existential angst. As filtered through Rhodes' swirling tone, the sounds and imagery of country became a form of vernacular philosophy. As he sings in "Hollywood" (Magnetic South, 1970), for Nesmith the appeal of the idiom was first and foremost intellectual:
It's not the countryside that appealed to my heart
It's the spirit and it captured my mind
This compilation collects more than twenty album cuts and live performances from Nesmith's First and Second National Bands and his stripped-down collaborations with Rhodes. They range from a cosmic cover of Patsy Cline's classic "I Fall To Pieces" to the koan-like "The Grand Ennui" to the uncharacteristically sentimental "Propinquity (I've Just Begun To Care)." Taken together, they put on full display the breadth of Nesmith's catholic musical interests, the depth of his personal philosophy, and the exaggerated height of his archly raised eyebrow.
words / m dawson