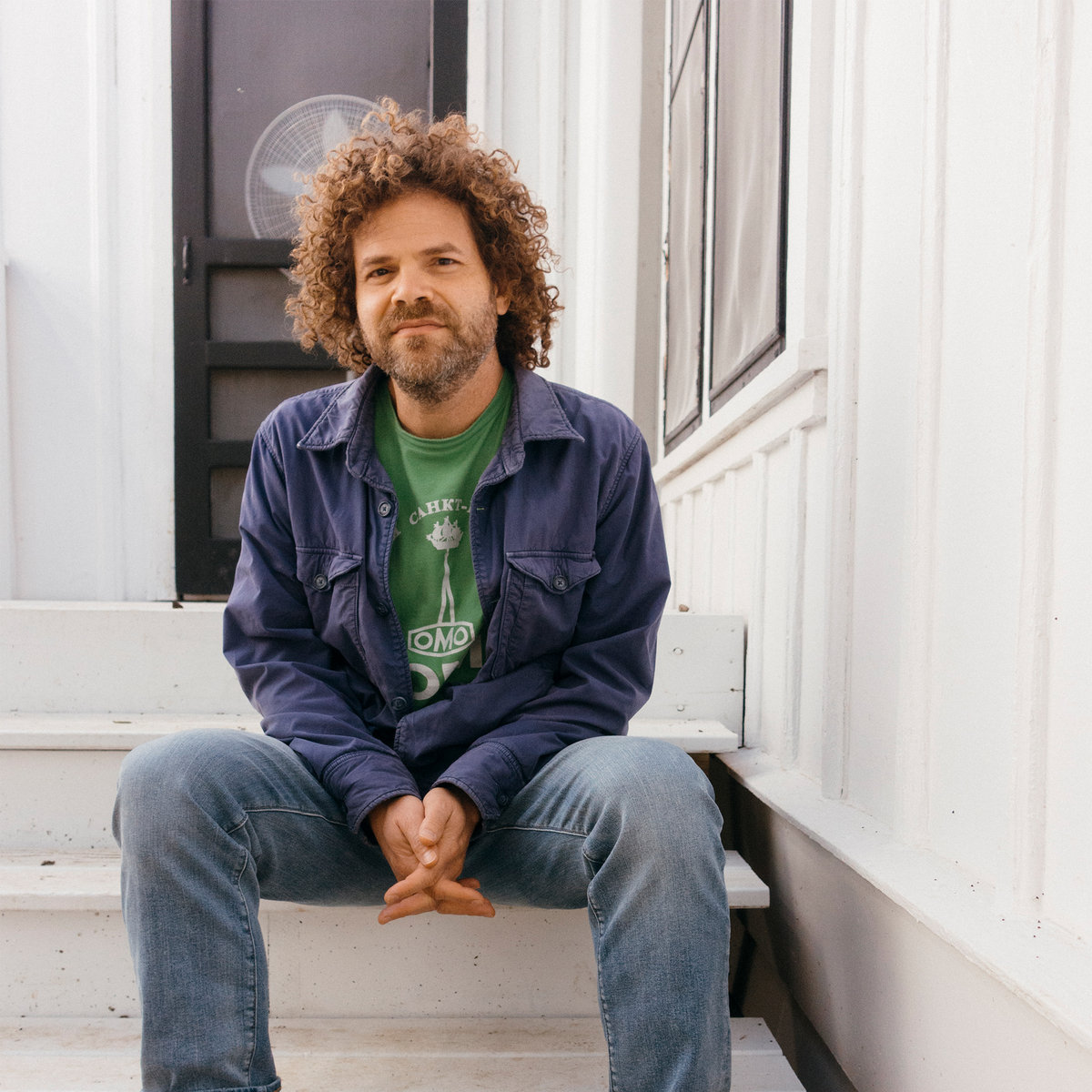 Adam Ostrar is a parent, maybe just like you, that worries about the world his kid is inheriting. He's anxious about the damaged and ravaged U.S.A. and so are the narrators on his most recent album, "The Worried Coat". Keeled Scales is proud to bring The Worried Coat back into print on vinyl on October 1st, 2021.  
His beautiful rhythmic guitar-pulse and tumbling, lyrical vocal style, His long sold-out, album, "The Worried Coat", is getting a thoroughly well-deserved re-release.
The album's title, The Worried Coat, couldn't be much more fitting, as throughout Adam is confronting his worries. He's a parent worried about the world his kids are going to inherit, he's an American worried about the division and damage he sees in the country he lives in, and he's a musician putting all those concerns directly to tape. The record opens with Kansas City, the downbeat calm of the vocal reminiscent of Kevin Morby, as the steady rhythmic pulse of bass is adorned with layered flourishes of electric guitar. Elsewhere on the delightfully eclectic album, Adam treats us to the Michael Nau-like Bossa Nova shuffle of Bloody Waves and the down-tuned psych-folk of the atmospheric Morning Said, his sound always evolving without ever forgetting its roots in his stunning guitar-work and rich lyrical portraits.
At its heart The Worried Coat is a record that's wholly human, there are no black-and-white characters, nobody entirely good or entirely broken, just a host of characters trying their best, or at the very least trying to try their best. Adam Ostrar's characters are anxious and sometimes ignorant, caught up in a game they can't win, and in their flaws and their triumphs, you see yourself reflected back. We're all a character in an Adam Ostrar song, whether we care to admit it or not.
Released October 1st, 2021