Lindsey Buckingham is the studio mastermind, the live spark, and the restless creator behind the imperious pop era of Fleetwood Mac. But Buckingham is little known by the general public, for whom Stevie Nicks and Mick Fleetwood are the most recognisable faces in the band. Whenever he makes a solo album, it sells a fraction of a Fleetwood Mac or solo Stevie Nicks record. But his solo career has been very satisfying – if you're a fan of his work in Fleetwood Mac, it's worth spending time with his solo albums.
Buckingham's solo work is more mainstream than you might expect based on his experimental songs on Fleetwood Mac's Tusk. While Law and Order utilises the garage rock of his contributions to Fleetwood Mac albums like Tusk and Mirage, 1984's Go Insane is surprisingly heavy on synth-pop and 1992's Out of the Cradle is lush like a Fleetwood Mac record. In the 21st century, his records have been more reliant on his acoustic guitar skills.
Lindsey Buckingham will be most remembered for the trio of pop albums he made in the 1970s with Fleetwood Mac – the band reboot on the 1975 self-titled record, the blockbuster Rumours from 1977, and 1979's decidedly weirder Tusk. But his solo career is an excellent companion piece for his Fleetwood Mac work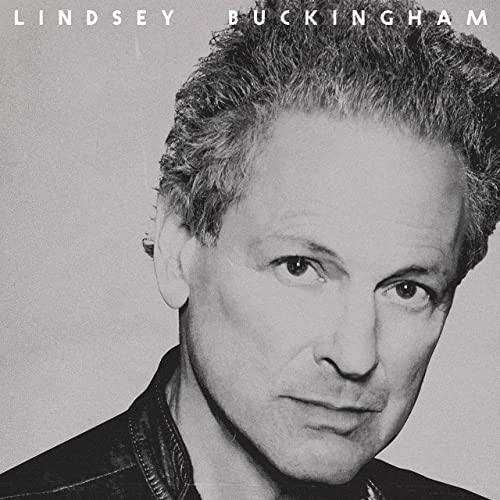 Lindsey Buckingham (2021)
Lindsey Buckingham will release a new studio album in September. Called simply, "Lindsey Buckingham", his seventh studio album was written, produced and recorded by Buckingham at his home studio in Los Angeles. 'Lindsey Buckingham' is Lindsey's first solo release since 2011's "Seeds We Sow". As with the seven studio and three live albums he has released as a solo artist beginning with 1981's Law and Order, the new project showcases Buckingham's instinct for melody and his singular fingerpicking guitar style, reaffirming his status as one of the most inventive and electrifying musicians of his generation.
Buckingham says the following, about the meaning of this song: "Over time, two people inevitably find the need to augment their initial dynamic with one of flexibility, an acceptance of each others' flaws and a willingness to continually work on issues; it is the essence of a good long term relationship. This song celebrates that spirit and discipline."
My new self-titled album is one I've been intending to get out for a couple of years now, but on more than one occasion, unforeseen circumstances necessitated a postponement of plans. Now that we're back in gear, I'm thrilled to finally be sharing this new music with my listeners!
The new album features 10 tracks including 'Power Down', 'Scream', 'Swan Song' and a cover of '60s folk group the Pozo-Seco Singers' hit single 'Time'.
Lindsey Buckingham will be available on CD and vinyl and is released on 17th September 2021. There are no deluxe editions or box sets, although a blue vinyl edition will be available.
You can preview the very encouraging 'I Don't Mind' above. Buckingham will be returning to the stage with a 30-city 2021 U.S. tour, marking his first in-person shows following a life-saving open-heart surgery in 2019.
'Go Insane' (1984)
A triumph of modern production in its era, "Go Insane" can come off as gimmicky today – the work of a too-smart studio nerd trying out new things on his off day. Dig deeper, however, and a rich vein of sadness runs just below the album's sky-bright veneer. Buckingham uses that weird juxtaposition to create a remarkable, album-length sense of emotional tension. The title track couldn't quite crack the Top 20, while the album finished at No. 45 before departing to local record-store cutout bins. But "Go Insane" is worth another listen.
In 1984, Buckingham embraced synthesisers and drum machines for his second solo record, like he's been listening to Prince. It's a product of its time, but the pop hooks are there on songs like 'I Must Go' and 'I Want You'. There's more esoteric fare, like the 'D.W. Suite', a tribute to Beach Boy Dennis Wilson, who'd dated Fleetwood Mac's Christine McVie, while 'Loving Cup' is lusty and direct.
"Go Insane" is the title track from my second album. This song deals with the challenges of success, and with the difficulties in working and creating alongside an ex lover with whom there's been no opportunity for closure. The "Go Insane" album was also a step forward in terms of technology, extensively using the Fairlight CMI, an early digital sampling keyboard.
The time around the writing and recording of my 2nd album, "Go Insane", was really the beginning of my fully embracing a solo work ethic. "Law And Order", my first solo album, had largely been a reaction to the prohibitive, conservative creative environment in Fleetwood Mac in the wake of the experimental Tusk album, which I'd instigated; thus Law and Order was something of a knee jerk – a camp, ironic counterpunch to the devolved politics of Fleetwood Mac. By the time I created "Go Insane", I'd come to terms with the fact that the potential for artistic growth and risk taking lived largely in solo endeavors, and so Go Insane was the beginning of a serious, urgent approach to solo work. The only thing I was reacting to was a desire to push creative boundaries!
'Under the Skin' (Lindsey Buckingham, 2006)
Buckingham went 14 years between solo albums, focusing first on Fleetwood Mac's late-'90s reunion and then helping to construct their 2003 album Say You Will. He returned with a low-key, mostly acoustic album that only rarely as with the soaring "Down on Rodeo," which featured Mick Fleetwood and John McVie – rose above a whisper. Lean in, and a sadness over thwarted dreams permeates almost everything. It makes sense. After all, there was a reason for this long hiatus: He once again cannibalized a solo project in order to complete Fleetwood Mac's album instead.
"Shut Us Down" is a song from Under The Skin that was co-written with Cory Sipper. It's a piece that's evolved significantly in live performance from the album version, taking on a whole other level of guitar performance. The song, which touched on acceptance and commitment, with just a hint of fatalism, had become a staple of my live shows.
Buckingham spent much of the 1990s working on a solo album that was eventually split into three different records – at his record company's insistence, while the other songs turned up on here and 2008's Gift Of Screws. Emerging fourteen years after Out of the Cradle, Under The Skin is often hushed and acoustic, hinging on Buckingham's gorgeous finger picking. Despite gorgeous covers of The Rolling Stones' 'I Am Waiting' and Donovan's 'Try For The Sun', Under The Skin is samey, and when Mick Fleetwood and John McVie play on the jaunty 'Down On Rodeo', it's like a breath of fresh air.
"Down On Rodeo", another tune from Under The Skin, was cut with Mick Fleetwood and John McVie, and coproduced by Rob Cavallo. The song reflects on how much time we all spend window shopping through life, often peering through the glass, only looking without touching, seldom committing for fear of the price being too high.
'Law and Order' (1981)
This album mirrored the broad musical complexity of Fleetwood Mac's most recent double album "Tusk", as Buckingham blended pre-war songs into his signature style, like-minded originals and a batch of '50s- and '60s-inspired rock and pop.  it's a fun, garage-rock album that throws in a handful of covers from his father's 45 collection. It's often retro, with Buckingham's originals like 'Mary Lee Jones' fitting beside covers like 'A Satisfied Mind' and 'September Song'.
Perhaps only Buckingham, with his patented sense of wild-hair studio modernity, could hold all of that together. He also scored an early Top 10 solo Billboard single with "Trouble," which included a brief loop of Mick Fleetwood's drumming. Even then, a rugged sense of individuality remained: All additional fills and cymbal crashes were completed by Buckingham, who elsewhere ended up handling almost all of the album's instrumentation.
"Law and Order" is often slight, but it does feature Buckingham's best known solo song, the dreamy, neurotic new wave of 'Trouble'.
"Trouble" is the first single from my first solo album, Law And Order. I might not have begun doing solo projects at all, but the members of Fleetwood Mac had adopted a reactionary stance in the wake of Tusk, the wildly experimental follow up to Rumours that was largely my doing. With the band's politic being prohibitive, solo albums became the only option for exploring the left side of my palette. I never looked back!.
'Lindsey Buckingham/Christine McVie' (2017)
Much is typically made of the link (musical and otherwise) between Lindsey Buckingham and Stevie Nicks. Yet The Mac recordings prominently featuring Buckingham and Christine McVie – "World Turning," "Don't Stop," "Think About Me," "Hold Me" and a trio of co-written songs from "Tango in the Night," including "Mystified" – have provided plenty of musical sparks since their careers first intersected in the mid-'70s. Same here, on a flinty album that should have been released under the Fleetwood Mac banner. Buckingham's songs tend to be the best of the lot, but it's fascinating the way this collaboration brings out so much darkness in McVie.
The first-ever collabo from Lindsey Buckingham and Christine McVie. It's full of surprises, considering we've all spent years already listening in on both their private worlds. But these two Fleetwood Mac legends have their own kinky chemistry. When McVie jumped back in the game for the Mac's last tour, the songbird regained her hunger to write. And Buckingham remains one of the all-time great rock & roll crackpots, from his obsessively precise guitar to his seething vocals. They bring out something impressively nasty in each other, trading off songs in the mode of 1982's "Mirage" – California sunshine on the surface, but with a heart of darkness.
Let's discuss how weird it feels that a certain pair of platform boots was not twirling on the studio floor while this album was being made. Stevie Nicks is the unspoken presence on this album, the lightning you can hear not striking. There's something strange about hearing Lindsey and Christine team up without her, but that just enhances the album's strange impact. This would have been the next Mac album, except Stevie didn't want in. It sounds like that might have fired up her Mac-mates' competitive edge – but for whatever reason, these are the toughest songs Buckingham or McVie have sung in years.
"In My World" is the treasure here – Lindsey digs into his favourite topic, demented love, murmuring a thorny melody and reprising the male/female sex grunts from "Big Love." In gems like "Sleeping Around the Corner" and the finger-picking "Love Is Here to Stay," he's on top of his game, with all the negative mojo he displayed in Tusk or his solo classic "Go Insane". McVie is usually the optimistic one, but she seizes the opportunity to go dark in "Red Sun." And what a rhythm section – Mick Fleetwood and John McVie, cooking up the instantly recognizable groove no other band has found a way to duplicate. Everything about this album is a little off-kilter, right down to the way the title echoes the pre-Mac Buckingham Nicks. But if this had turned out to be a proper Fleetwood Mac reunion album, that would've felt like a happy ending – and who wants happy endings from these guys? Instead, it's another memorable chapter in rock's longest-running soap opera, with both Lindsey and Christine thriving on the dysfunctional vibes.
'Seeds We Sow' (2011)
You were somehow expecting Lindsey Buckingham, the old rebel, to soften into middle-aged acceptance? This wasn't that record, which steadfastly refused to trade true emotion for easy sentiment. "Seeds We Sow" is as hard-eyed as it is musically ambitious – and that makes perfect sense. In a move that belied the era, Buckingham's best-known music never settled for cheap thrills, quick answers — or something so obvious and easy as nihilism. "Seeds We Sow" showed that it still didn't.
Buckingham was in his sixties when he recorded his sixth solo album. It's in the vein of his previous two records – the acoustic fare of "Under The Skin" and the pop craft of "Gift of Screws". While it's the first Buckingham album that feels like a re-tread, it's still accomplished and vital. The pretty 'When She Comes Down' is reminiscent of the traditional staple 'Wild Mountain Thyme', while the warm, harmonised 'End of Time' would have made a good Fleetwood Mac song.
"End of Time," an oasis of calm acceptance that stands in bold relief to the speed-crazy playing and track-maximizing overdubbing found elsewhere. It's lush, true, but it's also simple, recalling Buckingham's 1981 single "Trouble." In fact, the two start out much the same, with a steady, unfussy drumbeat establishing the bones of the song before Buckingham himself enters, his voice chiming softly like the guitars that flesh it out.
"In Our Own Time" is from my last studio album, "Seeds We Sow". It's a song that, again, asserts that in a long term relationship, one must have faith that real love is circular, and that sometimes a willingness to wait is essential. I'm also partial to "In Our Own Time" for the musical vocabulary it embraces; it's acoustic based at its centre, but employs many original production approaches and sounds around the edges.
"Seeds We Sow" is one of my favourite albums – full of variety, spirit, and dynamics. The title refers to the notion that who we are as individuals, and by extension a society, is largely the defined by the accumulation of choices we make; that choices can't always be made based on which ones represent the more tangible or near term gratification; that often the wiser, deeper choice lies in the more difficult path. Though it's been a while, "Seeds We Sow" is also my most recent solo endeavor, the ensuing years having been taken up with several Fleetwood Mac tours as well as an album and tour with Christine Mcvie
'Gift of Screws' (2008)
A long-gestating project, "Gift of Screws" began life in the '90s, fed a few songs into Fleetwood Mac's "Say You Will" and then finally emerged later in the same decade as a reworked solo album. It happened only because Buckingham finally asked for space to complete and release "Under the Skin" and "Gift of Screws". They became quite complimentary, as the first album's acoustic stillness set the stage for this project's plugged-in vibe. Buckingham isn't in search of catharsis here – though "The Right Place to Fade" seems to directly reference the madness of Fleetwood Mac – so much as his most familiar persona: the oddball rock guy. To perhaps no one's amazement, the delightfully accessible "Gift of Screws" emerged as the first Buckingham solo album to crack the Top 50 since 1984's "Go Insane".
"Treason", from the "Gift Of Screws" album, is a song that was written about the treason that's often committed between two people in a relationship, and how there are always deeper, often hidden forces at work that will ultimately reveal renewed freedom and faith. Given what's gone on recently, the song had taken on an enhanced meaning.
"Gift of Screws" has some of the hushed acoustic guitar based songs of "Under the Skin", but the lasting impression is from the jangly pop songs in the centre of the record like 'Love Runs Deeper' and 'Did You Miss Me'. The record's a family affair; Buckingham's wife penned the lyrics to several songs, while his son wrote the melody to opener 'Great Day'. My favourite is the intense, bluesy riff of 'Wait For You', with Fleetwood and McVie as the rhythm section.
'Buckingham Nicks' (1973)
This fledgling duo had recently located to Los Angeles, and they boasted a newly signed deal with Polydor. But the resulting self-titled album went nowhere, leaving a desperate Nicks to take a job as a waitress to pay the rent. She has said she was mere weeks away from returning to Phoenix when Mick Fleetwood made a fateful call. Buckingham and Nicks joined Fleetwood Mac, and then Buckingham Nicks – despite its template-forging mix of soaring California pop-rock ("Crying in the Night," "Without a Leg to Stand On"), edgy asides ("Don't Let Me Down Again," "Long Distance Winner"), picker's showcases ("Stephanie") and weird musical side roads ("Frozen Love") – promptly went out of print. They'd later return to "Crystal" for the first album with Fleetwood Mac.
'Out of the Cradle' (1992)
For some reason, Lindsey Buckingham's initial solo project after a very public breakup with Fleetwood Mac didn't do much on the album charts, and produced no 'Billboard' Hot 100 singles. Maybe fans had grown tired of his experimentalism outside of the main group. Maybe they were still angry about his departure. But that split led directly to the broad creative rebirth heard on "Out of the Cradle". Buckingham finally let himself inhabit the entire musical space he'd already created as the pop-genius sonic architect of Fleetwood Mac's platinum era. He held nothing back here, either in terms of the songs their projects usually pilfered away or the emotions he'd been keeping in check. Sure, it's the album he should have made from the first. But "Out of the Cradle" was worth the wait.
"Don't Look Down", the opening track from "Out Of The Cradle", is a song that always resonates with me. In 1987 I'd taken leave of Fleetwood Mac because the members' behaviour had become antithetical to clarity and creativity. Out Of The Cradle was the first album I made working without a net, so to speak, and "Don't Look Down" captures the spirit of that.
"Don't Look Down" is the opening track from the Out Of The Cradle album. A few years previous, I had made the decision to take leave of Fleetwood Mac because the creative and social environment had gotten too toxic due to other band members' alcohol and drug use. "Out Of The Cradle" was my first solo outing in the wake of that, as well as the first time I'd toured in support of a solo album. The sense of having begun a new chapter is tangible in both the song and the video. Stylistically, "Don't Look Down" is an exercise in a sort of musical "cubism", the shapes of the choruses broken down into facets, much like a Picasso painting. Lyrically, the song celebrates the excitement and potential for growth that exists when one goes outside one's comfort zone. "Don't Look Down" is a celebration of taking a leap of faith. In putting a live show together for the tour, I chose an unconventional format. The band consisted of five guitarists, two percussionists, a drummer, a bass player and a keyboardist. The video, shot on tour in a documentary style, reveals the ten of us in the throes of forward motion, sharing a deeply felt communal spirit and sense of possibility.
By the time the "Countdown" video was made, "Out Of The Cradle", the album from which it came, had pretty much run its course and consequently, making an involved video for "Countdown" wasn't really on anybody's radar. The video that emerged was done mostly at my house, and feels somewhat homemade. We set up some backdrops, used existing setting in and around my house, and basically made it up as we went along. I don't believe there was even a storyboard. The "Countdown" video, with its heavy use of time manipulation and its kinetic sensibility, remains an entertaining, if raw, visual representation of the song.
"Soul Drifter", another song from "Out Of The Cradle", is a different look at transition and evolution. In having moved away from Fleetwood Mac, I'd felt that it was a choice that was out of my hands, a survival move that was necessary in order to move forward. "Soul Drifter" reflects the reality that though the choice was the right one, it was bittersweet.
"Out Of The Cradle" was a seminal work. (The Solo Anthology includes more songs from it than from any of my other albums). The time surrounding "Out Of The Cradle" was also seminal; several years before its creation, I'd chosen to take leave of Fleetwood Mac – not out of personal ambition, but out of the need to protect and sanctify a creative environment, which other members of the band had begun to violate with their self destructive personal habits. And in the time after "Out Of The Cradle" was released, I was able to put together a live show and tour for the first time. So I had pivoted into a new phase, and in music of "Out Of The Cradle" one can hear that pivot, that sense of release.
Buckingham's most polished, Fleetwood Mac-like album was recorded while he was on hiatus from the band. It's mostly warm, pretty, mid-tempo pop-rock songs like 'Countdown' and 'Surrender The Rain', although the prickly 'Wrong' addresses over-embellished rumours in Mick Fleetwood's autobiography. It was dedicated to Buckingham's recently deceased older brother Gregory, a silver medallist in swimming in the 1968 Olympics.
Solo Anthology Box Set
I'm proud of the body of work represented in my solo anthology, and delighted to be able to share it with my listeners. For me, the compilation functions as a synopsis for the choices I've made, a road map of the creative twists and turns along the way that have allowed me to continue to grow into the artist I am today. I'm excited for others to hear these songs together, and excited to be performing many of them for the first time live!
My goal has always been to continue to take risks, to continue to aspire to be an artist. Nowhere is this more strongly represented than in my solo endeavors. I'm one who likes to look forward, not back. But curating this compilation album – creativity spanning three decades – turned out to be surprisingly cathartic. For the first time I was able to appreciate the cohesive thread running through the body of work, and I'm proud of how fresh and vital it all remains.
I'm very pleased to share the never before heard song, "Hunger". It's one of two unreleased songs included on my career spanning "Solo Anthology". Lindsay Buckingham began 2018 as a member of Fleetwood Mac but by April he had been dismissed from the group he had called home since 1975. As he re-grouped, he released Solo Anthology, a long-overdue retrospective of his solo recordings. Available as a single-disc and a triple-CD set, "Solo Anthology" rounds up rarities — notably, "Holiday Road," the incessantly catchy theme song he wrote for 1983's National Lampoon's Vacation makes its first appearance on a Buckingham album, showing up on both editions of "Solo Anthology" but its focus is on presenting a full portrait of Buckingham, the tasteful pop eccentric. To that end, the anthology skimps on the nervy, dreamy pop of his 1981 solo debut "Law and Order" and doubles-down on 1992's ornate "Out Of The Cradle", which isn't necessarily an imbalance considering how the solo albums he made after "Cradle" all followed its template.
The size of the triple-disc set allows for a lot of welcome oddities, including Buckingham's other contribution to Vacation (the tongue-in-cheek "Dancin' Across the USA") and "Time Bomb Town" from the "Back To The Future" soundtrack, along with a full disc of live material that features not only Fleetwood Mac's hits but the lovely, folky instrumental "Stephanie" from 1973's Buckingham Nicks debut. This triple disc draws a fuller, richer picture than its deliberately streamlined single disc, and while it's possible to quibble with omissions (for instance, it would've been nice to have "I Want You Back," his contribution to Mick Fleetwood's solo album "Zoo". I'm Not Me",, what's here is undeniable proof that Buckingham is indeed one of pop's great eccentrics.
 In advance of its release, Buckingham appeared on the Jimmy Kimmel Live! show to perform two songs from the set—his 1981 hit single, "Trouble," from his first solo album, "Law and Order", and "Soul Drifter," from 1992's Out of the Cradle.  In addition to gathering live and studio solo work, the compilation also features live versions of Fleetwood Mac songs, film soundtrack recordings and two new, previously-unreleased tracks, "Hunger" and "Ride This Road."
The career spanning set including 2 never before released songs will be available as a 3CD set and digitally as well as a CD abridged release.
The Live Album
"It captures not only the spirit of the performance, but also the spirit of where I now live as an artist." Lindsey Buckingham: "One Man Show", Lindsey's new solo acoustic live album, One Man Show, is now available exclusively on iTunes. The album, recorded live and in one take from his Hoyt Sherman Place show in Des Moines, Iowa on September 1st, is a raw and unmixed performance that includes many of his hits.
Never Going Back Again (Live At Saban Theatre In Beverly Hills).
Live At the Bass
A two-disc (one audio disc and one video disc) concert album, "Live at the Bass Performance Hall", was released in 2008.  A must for any Buckingham fan! Not only does it include the performance in audio, you also get the DVD version! The CD version can be listening to whilst you are doing something else and the DVD when you are more dedicated to relaxing! The longevity of the CD / DVD and his works is astounding. Steel strung and acoustic guitar number – Big Love and Trouble, in particular, are mesmerizing. recorded at one show during his Under The Skin Tour last year. What a show it is, either solo or with his four piece band. The album had little to no airplay in the UK which was sad as its a really great one, but often in the number of CDs released every year some miss out, this was one but hopefully it will get picked up and played because its a classic in waiting and Lindsays first for ten years.
This live set is only available currently on import, don't let it put you off, its an absolutely stunning set that you'll play over and over again no extra guests thrown in as so often happens on DVDs these days. Its the full set beautifully filmed and recorded that gives such a great close up of the band and Buckingham's playing technique. Never heard him solo well this is one brilliant place to begin, Songs like "Go Your Own Way", "Second Hand News" ,"Trouble" and "I'm So Afraid" are included plus the song on the National Lampoons Vacation soundtrack 'Holiday Road" .The DVD also has a great version of Mac classic "Tusk".