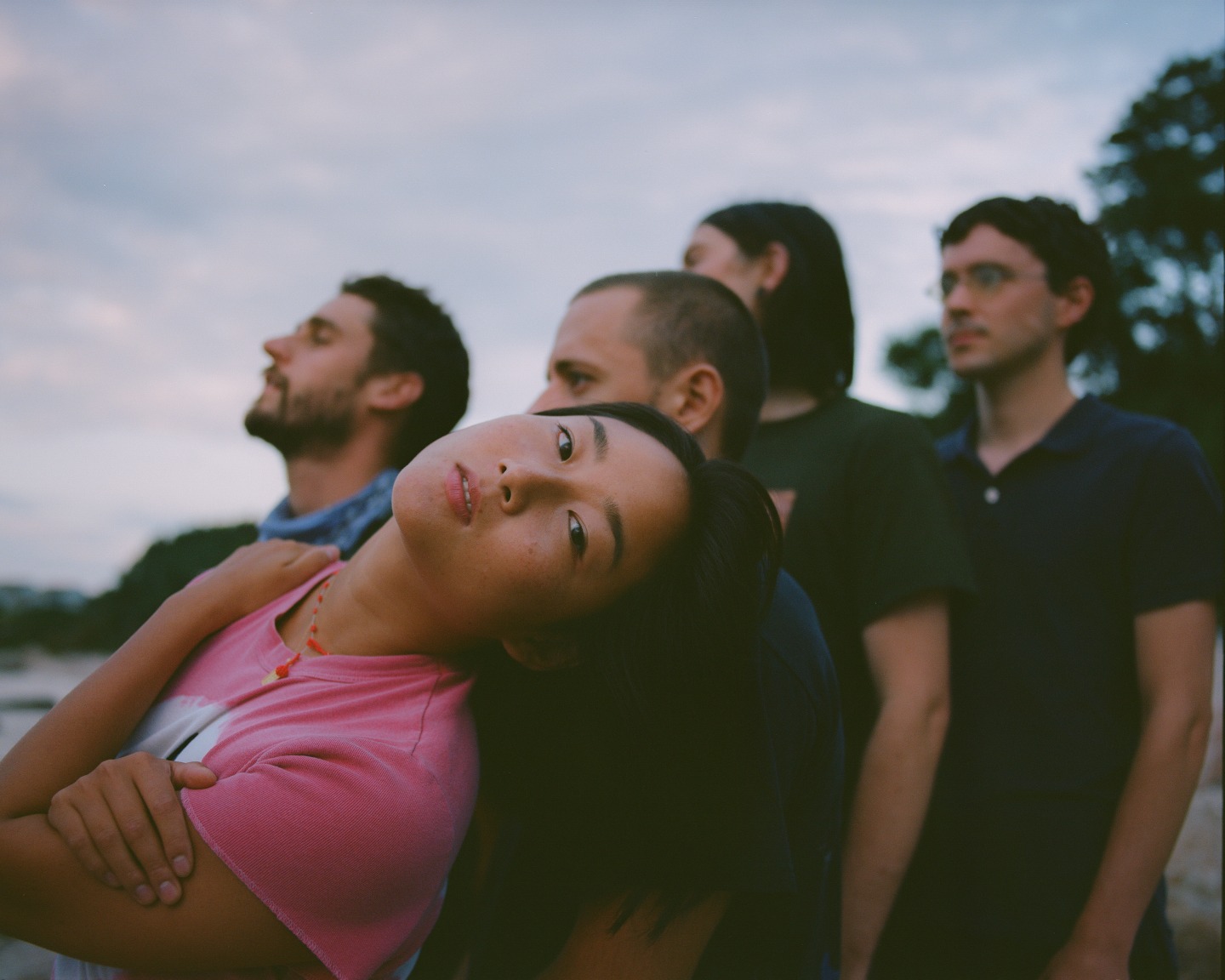 A lightning bug glows with the aid of a chemical called luciferin, derived from Latin for "light-bringer". Lightning Bug began as three friends who made music together to bring each other light. The music we make continues to hold that purpose at its heart. The music of Lightning Bug is an attempt to record the deepest experiences in the self and connect them outward.
Lightning Bug is the hypnotic shoegaze project led by Brooklyn-based Audrey Kang, who released their album "October Song" in 2019 . The band announced they've signed to Fat Possum, who will re-issue October Song physically for the first time. Grounded in a tightly knit friendship and an intuitive musical bond, Lightning Bug's music, an enveloping mix of rapturous shoegaze, longing balladry, and ambient soundscapes, sits at the centrepoint of a creative exchange among songwriter Audrey Kang, multi-instrumentalist Kevin Copeland, and producer Logan Miley. Despite a knack for sonic eclecticism, each Lightning Bug record holds a magnetic sense of cohesion. Lyrically, the songs document Audrey navigating a relationship with her own humanity, memories fraught with joy and pain, and the constant cycle of tension and release necessary in developing self-trust. Lightning Bug's music is then the manifestation of dialogues: a musical dialogue amongst members of a sacred creative partnership and an internal one as Audrey plumbs the depths of her own foundation.
Last year's October Song (released via Marbled Arm) marked Lightning Bug's second full-length offering, the follow up to the largely anonymous release of their self-titled debut Floaters. Earning a spot on NME's best debut albums of 2015 respectively, Lightning Bug have emerged as one of the musical underground's most fertile sources for textured world-building and soaring catharsis. Lightning Bug have now announced Fat Possum as their new label home.
Setlist: 00:00 I Lie Awake 04:00 The Return 11:20 The Right Thing Is Hard To Do 15:35 Song of the Bell 18:58 A Color of the Sky