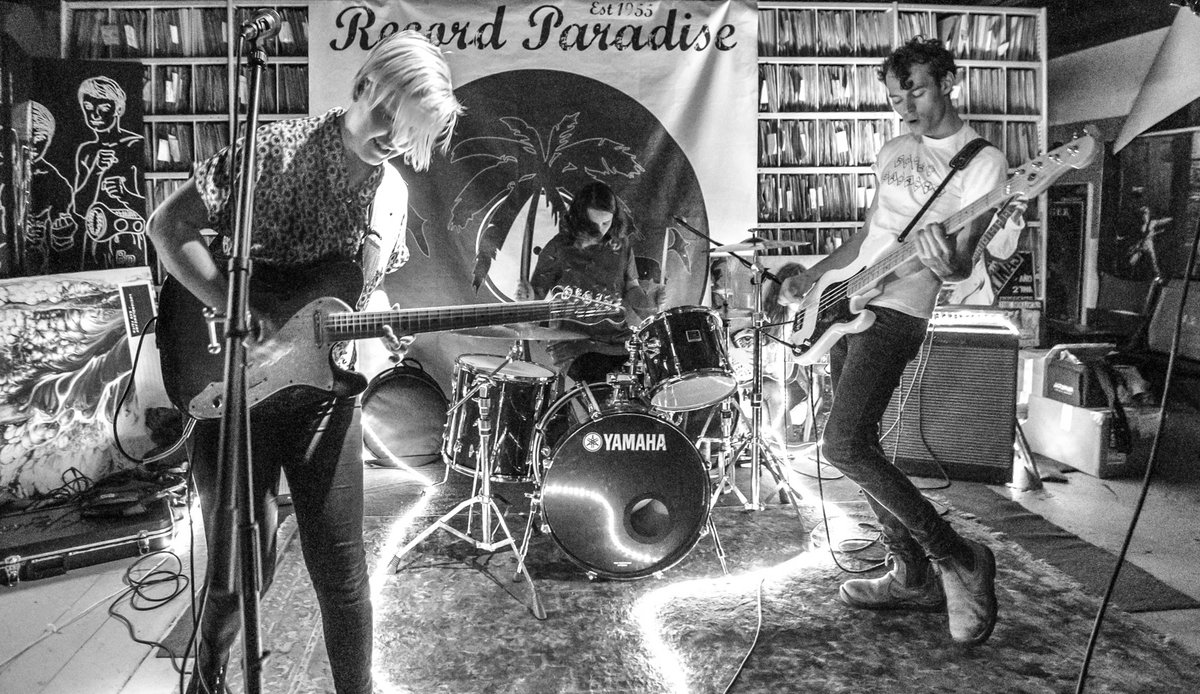 This performance was commissioned by the University of Melbourne Student Union's Activities Department and funded by the Student Services Amenities fee.
This album was recorded on the stolen land of the Wurundjeri people of the Kulin Nation, and we would like to pay our respect to their Elders past, present and emerging. We also want to extend our respect to all First Nations people upon whose land we tour and create music. This is stolen land, and sovereignty has never been ceded.
I love that their punk rock songs spill over into punk epics! I've never disliked a song of theirs, so far they're all rip-snorters! This live album is so full of rock and roll firing on all cylinders, a power trio if ever there was one.
For an album recorded live it's very well mixed and engineered and Jenny McKechnie's vocals just come soaring like a true siren through it all.
All songs by J. McKechnie, S. Boyle, N. Brown
Recorded by Alicia Saye and Nico Wilson at the Scrap Museum at Bakehouse Studios, Richmond, March 9, 2021

Released May 7th, 2021