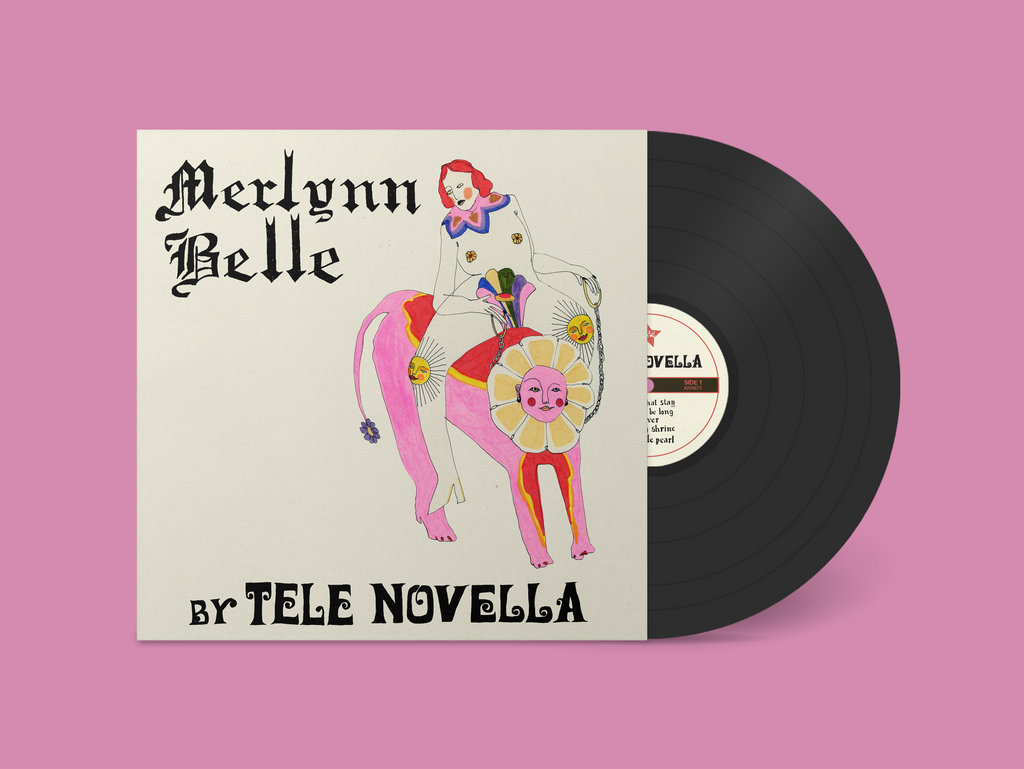 Like a scene from a medieval tarot card come to life in brilliant technicolor, Tele Novella's psych-pop opus "Merlynn Belle" rides a pale horse through a lonesome land in search of something once lost. No strangers to realm-hopping psychedelia, the Lockhart, Texas duo's musical craft reaches elegant new heights on their second full-length with the addition of dusty country-western accents and pastel baroque-pop flourishes fleshing out their romps between worlds. There's something sweepingly cinematic about Tele Novella's songs, which are painterly in their composition and evocative in their lyricism, the yearning tales of crystal witches, wishing shrines, and faded love prettily adorned with colourful vintage sounds straight out of a magic thrift shop and beautifully anchored by Natalie Ribbons' velvety, emotionally-rich vocals. Though one could wax poetic about its many enchanting embellishments, Merlynn Belle's truest revelation lies not in its aesthetics but in its intuitive understanding that resilience is as potent a spell as heartbreak, and twice as strong.
Tele Novella is a project out of Lockhart, Texas–a small town lost in time–where their classic and sincere pop song writing is slowly processed through a loner medieval-tonk machine and then captured on cassette 8-track. Their forthcoming record, Merlynn Belle, was the music they wanted to be making all along but didn't know until it happened accidentally.
It comes out February 2021.