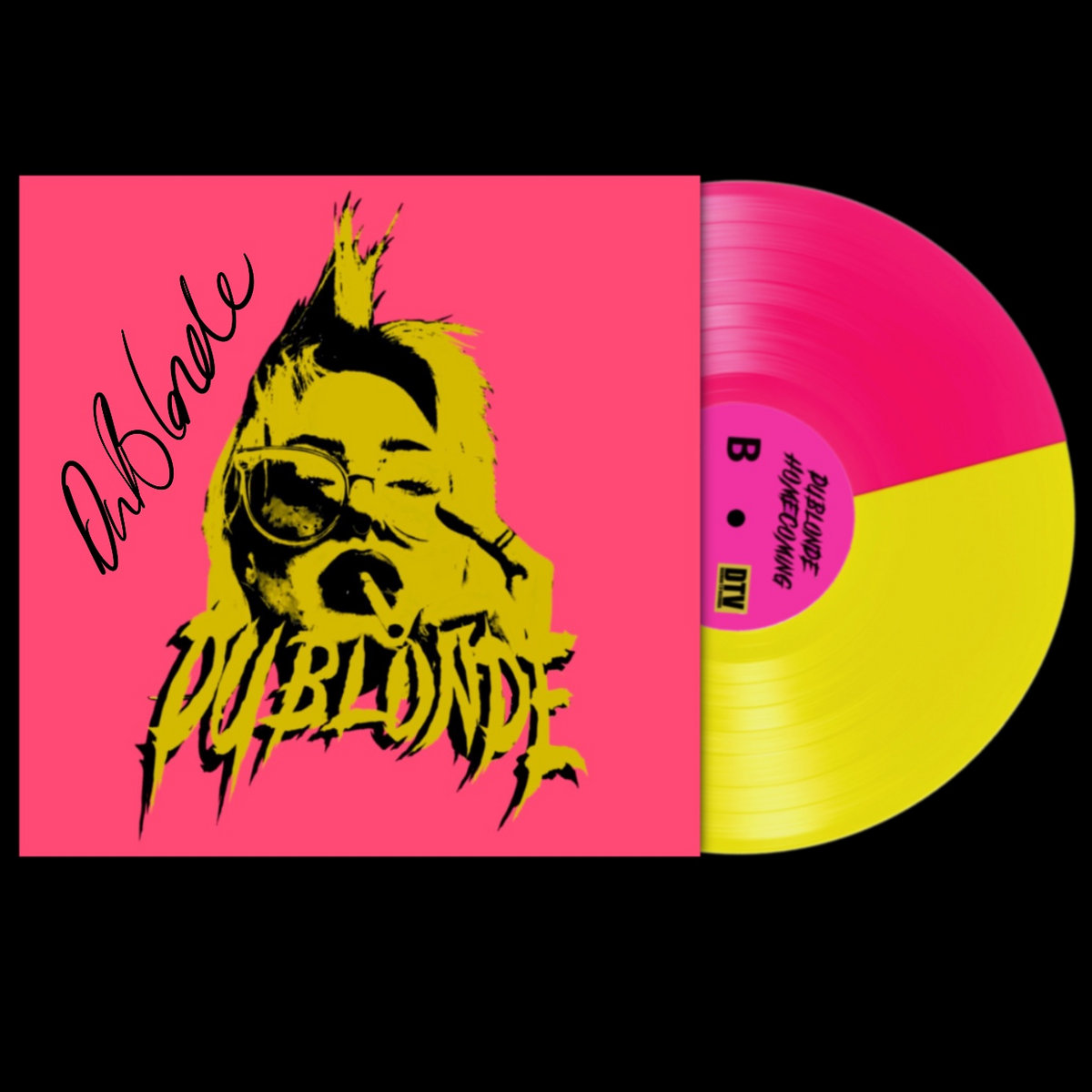 UK artist Du Blonde (aka Beth Jeans Houghton) will release new album "Homecoming" April 2nd, and the album features appearances from Garbage's Shirley Manson and Ezra Furman. Here's the first fizzy  track Furman collab, a catchy rocker titled "I'm Glad That We Broke Up." Due for release in April 2021, 'Homecoming' is the first record to be engineered, produced and self released by Du Blonde. Written and recorded over several sessions between Los Angeles, London and Newcastle, 'Homecoming' is a no holds barred collection of Garage, Glam and hard rock finery, featuring a couple of tear-your-hair-out slow saddies for good measure.
Du Blonde is back with this new album Homecoming and with it, her own record label, clothing brand and all-round art house Daemon T.V. Written, recorded and produced by Du Blonde , Homecoming is a refreshing taste of pop-grunge finery, featuring guests including Shirley Manson, Ezra Furman, Andy Bell (Ride/Oasis), The Farting Suffragettes, and members of Girl Ray and Tunng among others.
The album began as a few songs hashed out on a porch in LA in early 2020, and as Houghton's desire to create something self-made and self-released merged with the then incoming pandemic. Admirers of Du Blonde's previous two studio albums (2015's Welcome Back to Milk and 2019's Lung Bread for Daddy) might be surprised to find that Homecoming takes on the form of a pop record. The garage rock, grunge and metal guitar licks that have come to define Du Blonde are still there in spades, but as a whole the direction of the album is pop through and through. Houghton's freak flag is still flying high however, a fact that's no more apparent than on 'Smoking Me Out', a bizarre mash up of 80's shock rock, metal and 60's pop group harmonies.
This defiant and energetic attitude can be heard throughout Homecoming, whether writing about her medication (30mg of citalopram, once a day), her queerness on 'I Can't Help You There' ("I've been a queen, I've been a king, and still I don't fit in"), to the joyous and manic explosion of 'Pull The Plug' ("say that I'm deranged, but I've been feeling more myself than ever"), Houghton is nothing if not herself, full force and unapologetic in her approach to writing, playing and recording her music.
I'm Glad That We Broke Up (feat. Ezra Furman) · Du Blonde through Daemon T.V Released on: 2021-02-03