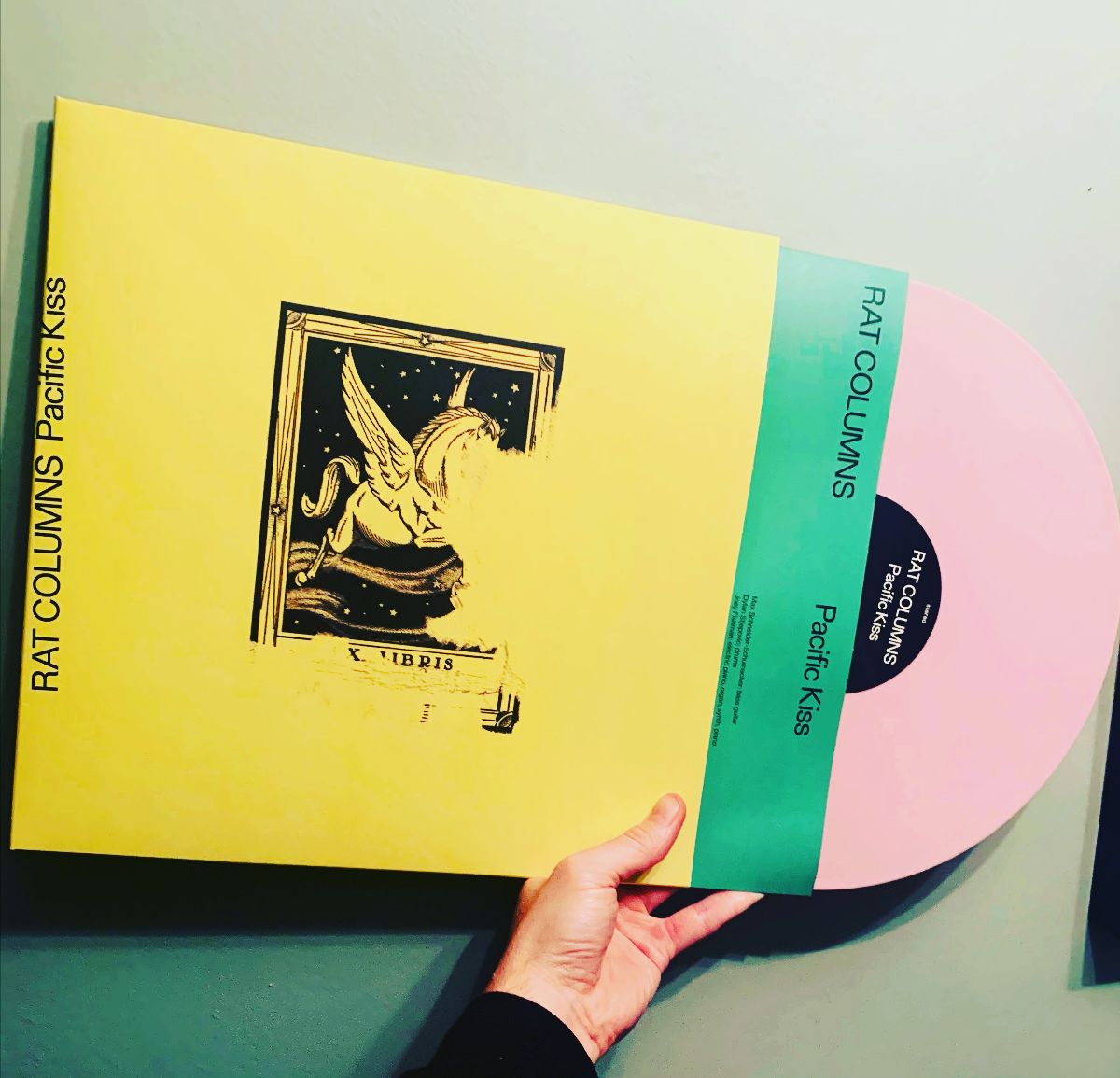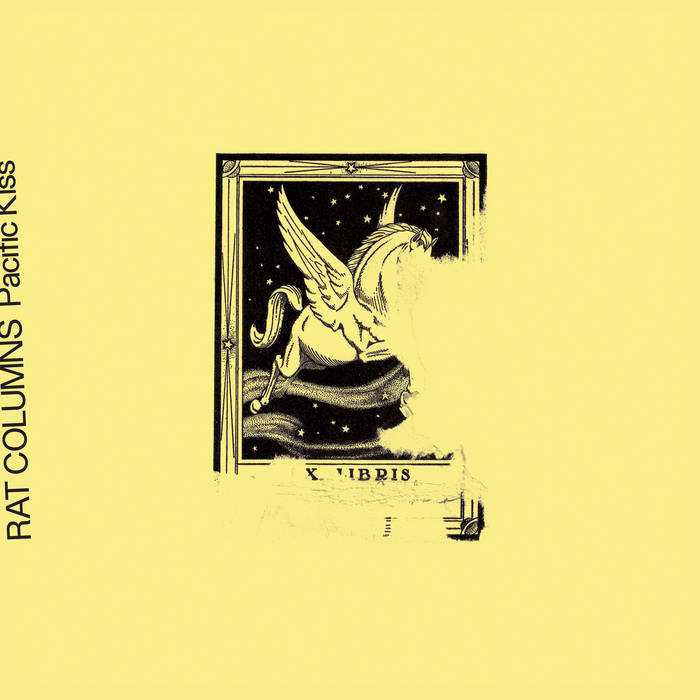 "Pacific Kiss", the fourth album from Australian musician David West's underground pop band, Rat Columns, is out today. Alongside the usual formats, two different vinyl pressings of Pacific Kiss are available – classic black and 'pastel pink', both of which are limited to 250 copies.

Pacific Kiss was primarily recorded in a dingy but comfortable practice space in East Williamsburg, Brooklyn. The core of the record is DW, bassist Max Schneider-Schumacher, drummer Dylan Stjepovic and keyboard wiz Joey Fishman. Additional fairy dust was sprinkled by Amber Gempton and Raven Mahon (vocals), Jef Brown (saxophone) and Mikey Young, who found time to contribute some off the wall guitar solos during the mixing process. Pacific Kiss is a record for those astral voyages into the spheres conducted from bedrooms, kitchens, grassy fields and open car windows.
We're only just announcing this now, but it's out tomorrow, in stock and shipping. The new record from the Western Australian post-punks adds a layer of jangle hypnotism rarely heard in this context. Pacific Kiss plunges headfirst into an azure sea of upbeat and meditative jams.
Taken from the album, Pacific Kiss, out 12th Feb '21 on Tough Love.