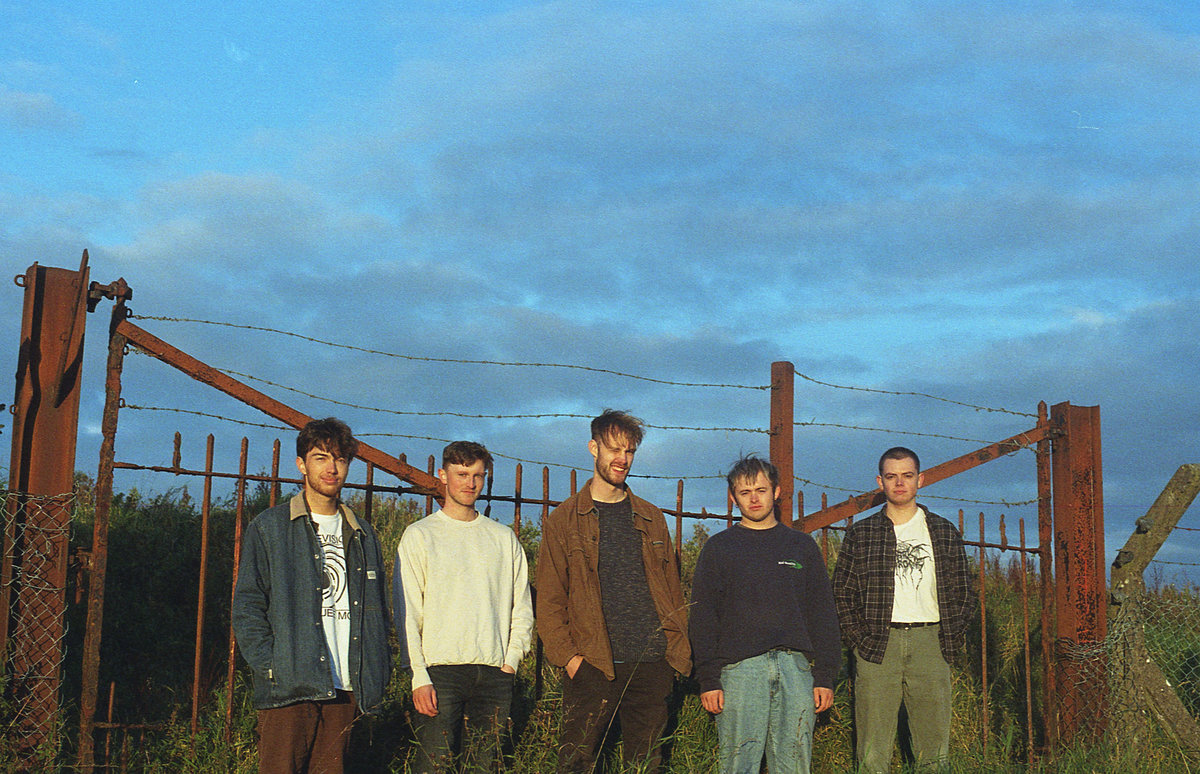 oh my… yet another brilliant new band out of Ireland… Turnstiles hail from Galway and last month they released their self-titled debut EP. It is four tracks of tense, minimal, scathing political punk rock and it is outstanding.  Brooding anger fills the every note, excellent lyrics articulate the rage. My favourite track is the blistering "In A State" One of those tracks that says everything I love about Music. I hope I get to see this live.
'The Turnstiles' begins so manic like, with the piercing and talented drumming by Luke Mulliez setting up 'Something To Die For' so epically. There is a a ferocious amount of passion and grit on the opener, with the guitar lines being both manic and determined. Straight off the bat we hear how ballsy Turnstiles are and it feels like we have been hit out of the park already by their sound.
'Just Bleed' may enter more calmly but still has the same intentions as the previous song, a Fontaines DC like bass intro by Jake Tiernan starts everything off, with the band later entering the fray, in a piercing nature. The mixing of the drumming sends chills down my spine and of course Callum's passionate vocals does too. There is such an aura with this song, which is something that a lot of Post-Punk bands are doing so well, it really reinforces the focused and important lyrics.
The driving nature on 'In State' is infectious, the conviction and thought provoking lyrics is also noteworthy as they are rather impressive. The guitar work by both Colm Sweeney and Cillian Ryan are a standout, the lead runs along the rhythm guitar so well…they feel like they are as one and move like they were human the chords and notes.
On 'Omniscient Delusion', the gritty catchy riff is playful and angrily passionate, while the bass punches through so well. Again the lyrics are interesting, the commentary of how the world is dealing with endless potential of information at our fingertips is indeed interesting. The impact of that great potential is overwhelming and the band do really well at talking about this whole topic, especially with how large they deliver it.
The Galway 5–piece band have finally released their debut, self titled EP, which is filled with angst, infectious conviction and at points, catchy hooks. Here we find frontman Callum Mitchell delivering thought provoking lyrics with pure passion and desire, as his vocals punch through the bands loud sound so enticingly that reinforces the bands purpose and aims.
Cillian, Callum, Jake, Colm and Luke from Galway City. In a year where we couldn't play live, writing and recording this project has been our sole focus and we hope that comes through in the music. We started playing together in 2019.
Vinyl coming soon
Released January 8th, 2021