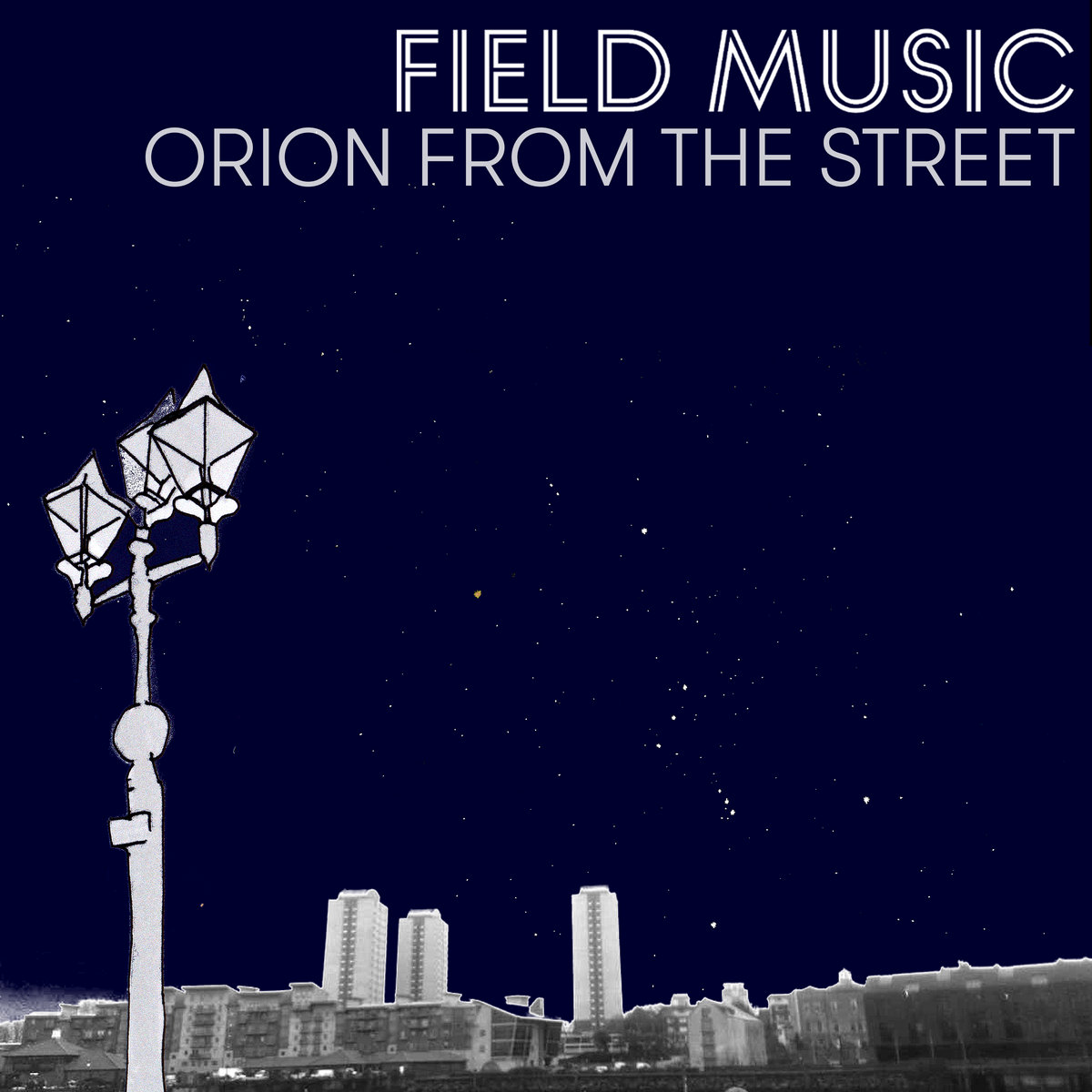 Peter and David Brewis have been releasing records as Field Music for over 15 years, and in that time a few things about their music has been constant: it's all erudite and thoughtful, it's all wonderfully melodic in a very "raised on Paul McCartney" way, and the music is performed and recorded with a clinical precision. Their best songs make the most of their raw skill and stoic formalism, and their more forgettable work strains against the limitations of their apparent repression and uptight musical inclinations.
"Orion on the Street" is definitely in the former category. It's a song about death and mourning the loss of someone close, and it's very much written from the "acceptance" stage of grief. The sorts of messy emotions that would characterize the other stages wouldn't be the best fit for the Brewis aesthetic, but the brothers are exceptionally well suited to capture the graceful clarity of processing loss and seeing some beauty in someone moving on, even if you're a bit agnostic on what actually comes next. A sparkly piano part and a very George Harrison-y lead guitar part are the most musically beautiful parts of the song, but the most lovely sentiment comes when they reckon with the notion of the afterlife: "Belief in further lives / separate, but true / if I thought you were anywhere / I would be there too."
The band wrote: "Here's the video for our new song Orion From The Street, put together by Peter and our multitasking guitar/synth/design whizzkid Kev. Cleadon Mill never looked so cosmic (except to those teens on shrooms back in the day)".
A new, as yet unnamed album has also been announced for release later in the year.