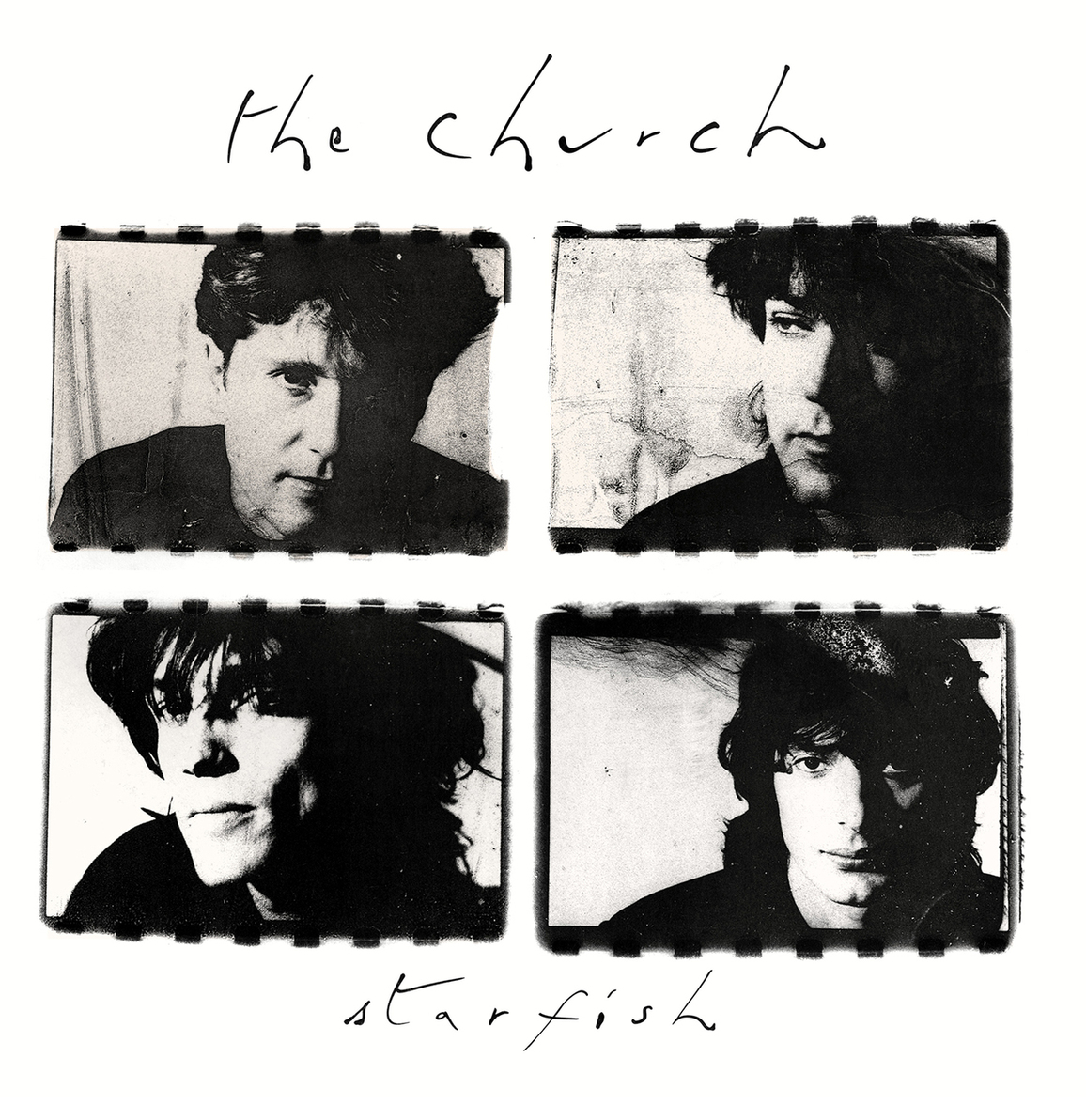 The pandemic continues to have a profound impact on Intervention's key partners. Earlier this year both Stoughton Printing, the company that makes our amazing jackets, and our pressing plant RTI shut down for a period, and have struggled to catch up since. Earlier this week Stoughton announced it has suffered a small Covid-19 outbreak and needs to close again until February 1st.  When Stoughton reopens it hopes to be at or near full capacity. Where this affects Intervention and its fans and friends is that The Church "Starfish"release is delayed since we can't get the jackets completed for several more weeks. There is something of a domino effect here, as we cannot get in RTI's queue until the jackets are done and delivered. Starfish is the fifth album by the Australian rock band The Church, released in April 1988. The band's international breakthrough album, "Starfish" went gold in America and has remained their most commercially successful release. 
The high guitar priests of the Australian band the Church have been making pretty much the same record for nearly eight years with twin guitars overlapping in crystal formations of pinging harmonics, staircase arpeggios and clarion twangs and singer-bassist Steve Kilbey's voice walking a thin line between a melancholy drone and an embittered hiss. Yet no two Church records ever actually sound alike. At its most compelling, the band scrambles the real and the surreal with ease, rattling its stately guitarchitecture with howling north-wind echo and the troubled undertow of Kilbey's enigmatic lyrics. It's like being in the middle of a recurring but constantly evolving dream where only the faces remain the same.
The first single, "Under the Milky Way", charted in the US Billboard peaking at No. 24, leading to significant exposure of the then relatively underground Australian act. "Under the Milky Way"  was recorded/produced in Los Angeles including renowed L.A. session musicians Waddy Wachtel and Greg Ladanyi.  The recording is more sparse and open than its predecessor, Heyday, which featured orchestral arrangements with brass and strings. Many of its songs have seen heavy rotation in live set lists, and the album remains a favourite among many fans. The song "Under the Milky Way" was co-written by Kilbey with his then-girlfriend Karin Jansson of Pink Champagne. When drummer Richard Ploog was unable to find the right feel for the song, the band played to a click track and session musician Russ Kunkel was brought in to add the drums and percussion later.
The album's title was taken from singer/bassist Steve Kilbey's nickname for friend/ musical partner Donnette Thayer, who signed herself that way on postcards she sent to Kilbey. Kilbey contributed a long untitled poem to the album's liner notes. "Hotel Womb" has dream-themed lyrics relating to an imagined wedding. Music videos were filmed for "Under The Milky Way" and "Reptile." The fifth season of the US TV show, Miami Vice, featured two songs from the album. "Under the Milky Way" was used in an episode called "Asian Cut" and "Blood Money" was showcased throughout the episode "Heart of Night". Starfish, The Church's sixth and possibily their best LP, is about the spaces between the faces and about the tensions that fill those spaces. "Our instruments have no way/Of measuring this feeling," Kilbey sings with edgy resignation in "Destination," heightening the icy picking of guitarists Peter Koppes and Marty Willson-Piper with visions of musty old bones, stormy weather and "clapped-out swingers. "Blood Money" could be about nothing more sinister than a whore and her john ("She says, 'Why can't you get hard/Because you paid for this now in cold hard cash?'"), although the dripping sarcasm in Kilbey's voice and the metallic sting of the guitars hint that this sexual transaction has more to do with emotional piracy.
There is certainly a lot of betrayal "Reptile" and dislocation "Lost" on tap on this album. At times, it's hard to reconcile Starfish's richly appointed production – pillowy strumming, aqueous reverb, the sunshine blast of synthesized bagpipes in "Under the Milky Way" with the negative energy charging some of these relationships. But it's the very contrast of otherworldly ambiance and sly baroque lyricism with the earthy erotic tug that lights up songs like "Hotel Womb" and Willson-Piper's "Spark." On "Hotel Womb" the urgent guitars stoke Kilbey's vocal despair like a "White Light-White Heat" for distraught young lovers.
For a number of other dates on the American tour, the band was paired with another of their heroes: Tom Verlaine of Television. Verlaine supported The Church. For their encore every night ("You Took"), they brought Verlaine on stage with them for a three-way guitar duel. Some fans consider the Verlaine/Church shows to be some of the best live performances they've ever witnessed. Starfish set up the band's well-deserved breakthrough in the States," and added that the performances throughout "are at the least fine and at the most fantastic.
During the tour drummer Richard Ploog became gradually disengaged from the band during this tour, even though he stayed with The Church for another two years. The exact nature of his malady is unknown but most agree that LSD exacerbated his condition. There were degrees of internal strife within the band and a high pressure of expectation from Arista Records. Because of this, Kilbey smoked more pot on this tour than at any other point in his life – such large quantities that he routinely coughed up blood. By the tour's end, The Church had performed 94 shows across the US, Canada, Europe, the UK and Australia.
The Church:
Steve Kilbey – bass, lead vocals 
Peter Koppes – guitars, lead vocals
Marty Willson-Piper – guitars, lead vocals
Richard Ploog – drums, percussion
Additional musicians:
Greg Kuehn – keyboards
Russ Kunkel – drums and percussion
David Lindley – mandolin
"Awesome Welles" – Synclavier
Waddy Wachtel – Guitars backing vocals
What sets Starfish a notch above other distinguished Church hymnals, like 1986's Heyday and the 1982 import beauty The Blurred Crusade, is its remarkable musical unity and refined dramatic poise. "Under the Milky Way" is the closest the band has come to adapting its expansive guitar chorales to potential-hit-single form since "The Unguarded Moment" . 
While my hope at this point is that these LPs are in stock and shipping in June, I'm calling it summer of 2021 and crossing fingers and toes that it comes sooner. I am so sorry for this delay! The test pressings sound AMAZING, the artwork will be stunning and you will be thrilled! 
Artist-Approved 2X LP Expanded Edition!, 8 Bonus Tracks Not Included On Original Vinyl Release!