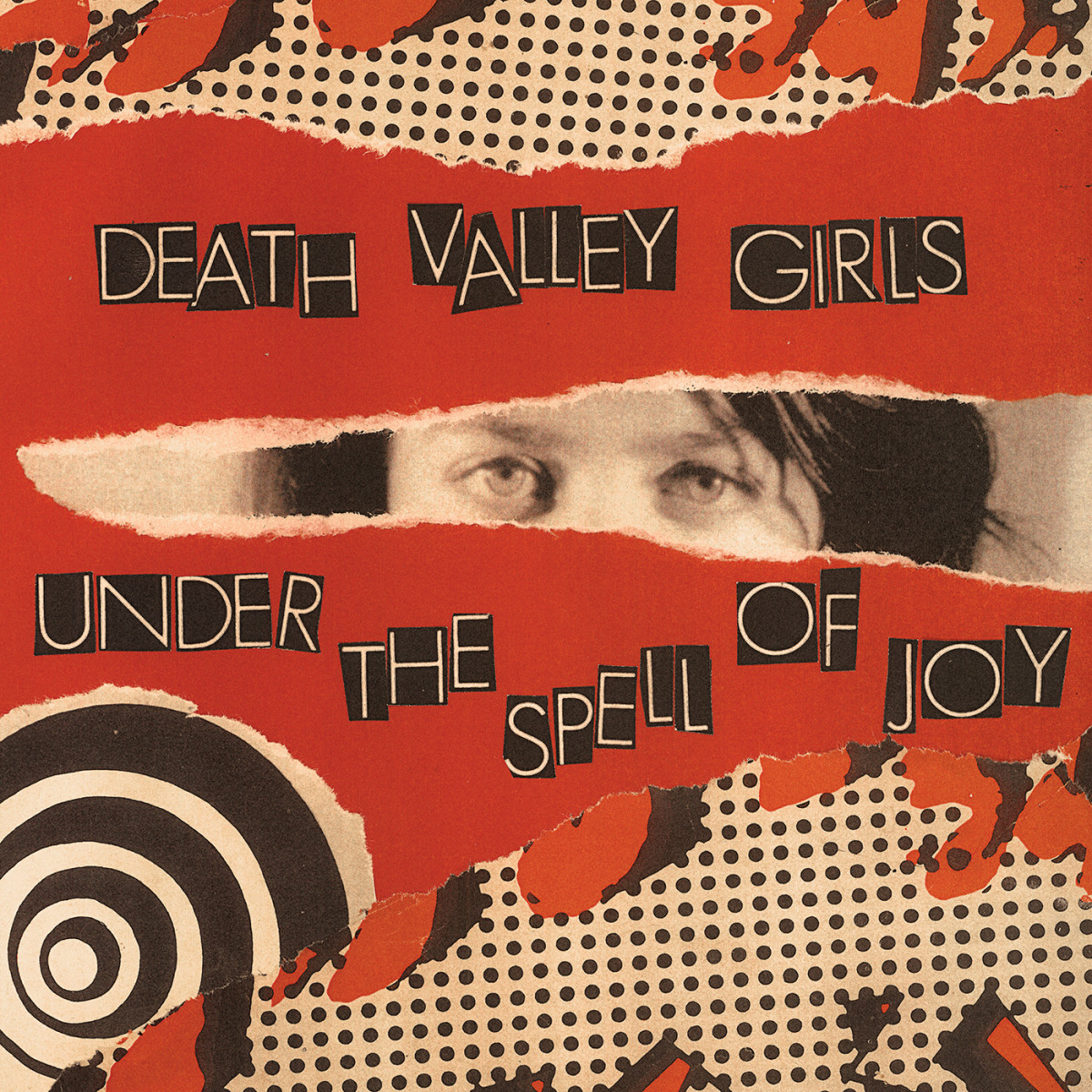 As possibly foretold in some lost gospel of Christianity, the children shall lead Death Valley Girls, as a choir of dirty-faced urchins chanting "Under The Spell of Joy" , under the spell of love" ushers in the galvanizing title track to their latest supernatural garage-rock revelation.
In what feels like an ecstatic and exuberant spiritual awakening, their mesmerizing march erupts into a wild, psychedelic fury of slashing guitars, violent skronk, crazed keyboards and incessant drums blowing in from parts unknown. For all of its breath taking might and crashing energy, it's also incredibly uplifting and empowering, espousing everything that's good and inspiring about communal, fire-and-brimstone punk rock experiences.
Volunteers should sign up in droves to follow the life-affirming Under the Spell of Joy, its jubilant cup of smoggy enlightenment and ghostly illumination overflowing in the aftermath of their last LP, the thrilling Darkness Rains, and its stormy seances. Opening with the rapturous "Hypnagogia," Under The Spell of Joy is an album full of captivating siren songs, with the repetitive groove of "It All Washes Away," an upbeat, hooky "Little Things" and the whirling, motoring "Dream Cleaver" all saved by the Velvet Underground's more accessible rock and roll art. Tripping through the lysergic wonder of "The Universe," Death Valley Girls return to earth with the '60s swing of "Bliss Out" and the primitive pounding and scratching of "10 Day Miracle Challenge." Dirty organ clouds mushroom everywhere, with cool saxophone either lazily drifting through the air or erupting in frenzied chaos. This will give Iggy Pop goose bumps.