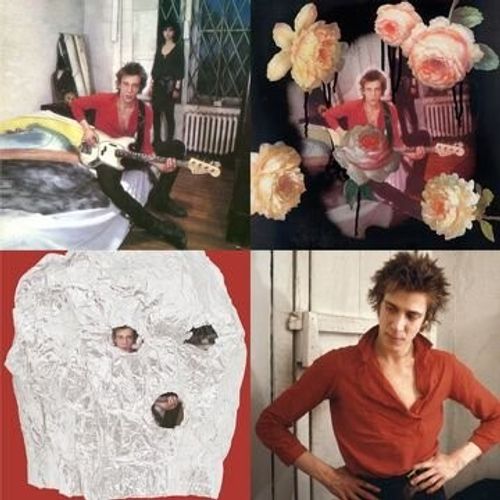 The punk classic finally made available as the artist originally intended • Four complete records under one banner • The release contains new liners for Richard Hell outlining the Destiny Street saga "I've finally taken it all the way, and at this late date the album now moves me.
I can feel it rather than just feel frustration about it. the emotions in it are largely fear and desperation and longing, but that's life, and can even have some kind of majesty." Richard Hell Destiny Street was the follow-up album to one of the greatest punk albums of all time, 1977's Blank Generation. the album was originally recorded in 1981 and released in 1982, but not to Richard Hell's satisfaction. As he says in his new liner notes to destiny street remixed, "the final mix was a morass of trebly multi-guitar sludge." now, for the 40th anniversary of its creation, the album is at last presented the way Richard Hell originally intended, "the sound of a little combo playing real gone rock and roll." Richard Hell co-founded his first band, the Neon Boys, with Tom Verlaine in 1973. that band became Television. when Hell left Television in 1975, he formed, with Johnny Thunders and Jerry Nolan, both formerly of the New York Dolls, the Heartbreakers. after another year, Richard Hell departed the Heartbreakers and created Richard Hell and the Voidoids, which group, along with other CBGB's bands of the era, such as the Ramones and Patti Smith, formed the template for punk, the effects of which are still being felt.
Apart from Hell on vocals and bass, the original Voidoids comprised Robert Quine (guitar), Ivan Julian (guitar), and Marc Bell (eventually "Marky Ramone"). the Destiny Street era band retained Quine, but otherwise the backing lineup became Naux (Juan Maciel) on guitar and Fred Maher on drums. Richard had wished forever that he could remix the original Destiny Street, but was told by the record company that the original 24-track masters had been lost. in the early 2000s, Hell discovered a cassette from 1981 that contained just the album's rhythm tracks (drums, bass and two rhythm guitars) and he realized he could add new guitar solos and vocals to that to obtain a cleaner, improved version of the songs.