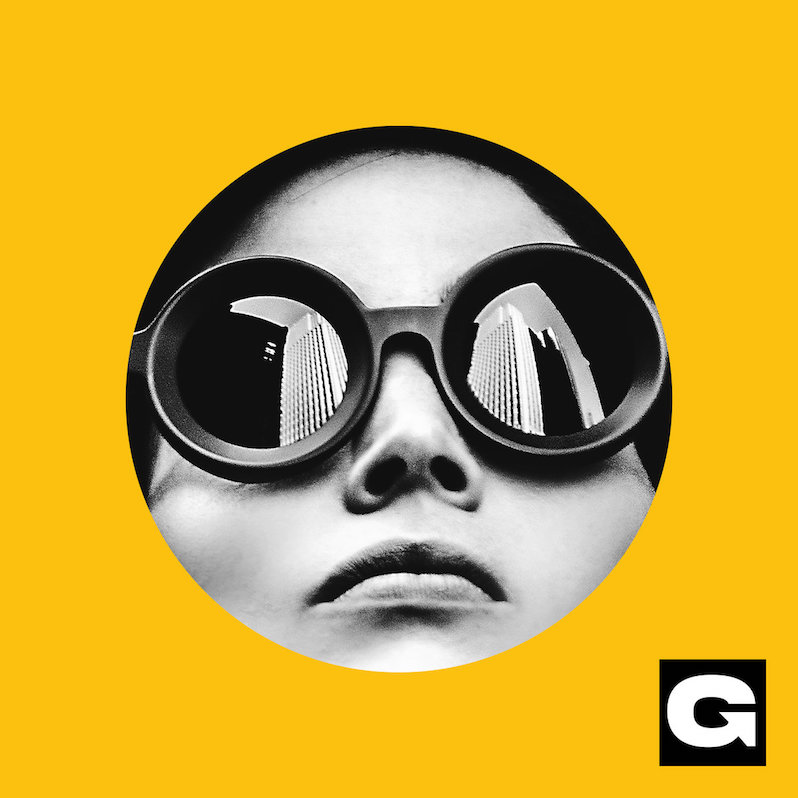 There's a palpable sense of dread throughout Just Look At That Sky, the breathtaking LP from Chicago post-punks Ganser. Bassist Alicia Gaines and keyboardist Nadia Garofalo swap lead vocal duties and anchor these abrasive and stunning songs with divergent approaches between Garofalo's biting punk delivery and Gaines' ethereal alto. Tracks like "Shadowcasting" boast brooding atmospherics and foreboding lyrics from Gaines, where she sings, "The more I look at it / the worse it gets." Elsewhere, the vibe gets more aggressive on the jagged single "Lucky," where Garofalo shrieks, "You thought you'd be more than this / Thought you'd be OK" over screeching riffs. It's everything you'd want in a post-punk LP.
Ganser understand tension better than most. The eight post-punk anthems that comprise their new album Just Look at That Sky (and one jazz/spoken word interlude) eschew the easy formula of build-and-release in favour of settling into moments of discomfort that mirror the uneasy narrators of their songs, drinking away their anxious existence and prepping for air disasters. Their rhythms are so taut they're ready to snap, their guitar riffs caustic and unpredictable, so that when there is a moment of climax—like the surprising burst of horns on closer "Bags of Life"—it's more than earned. I probably don't have to explain why an album of aestheticized discomfort resonated as much as it did this year—anxiety loves company—but it's more than a healthy outlet for nervous energy. It's pure headphone catharsis.
Our new album 'Just Look at That Sky' is out now on Felte! Check out the videos from the album on their channel and stream the record on all platforms. Vinyl, CDs and merch available at Bandcamp.