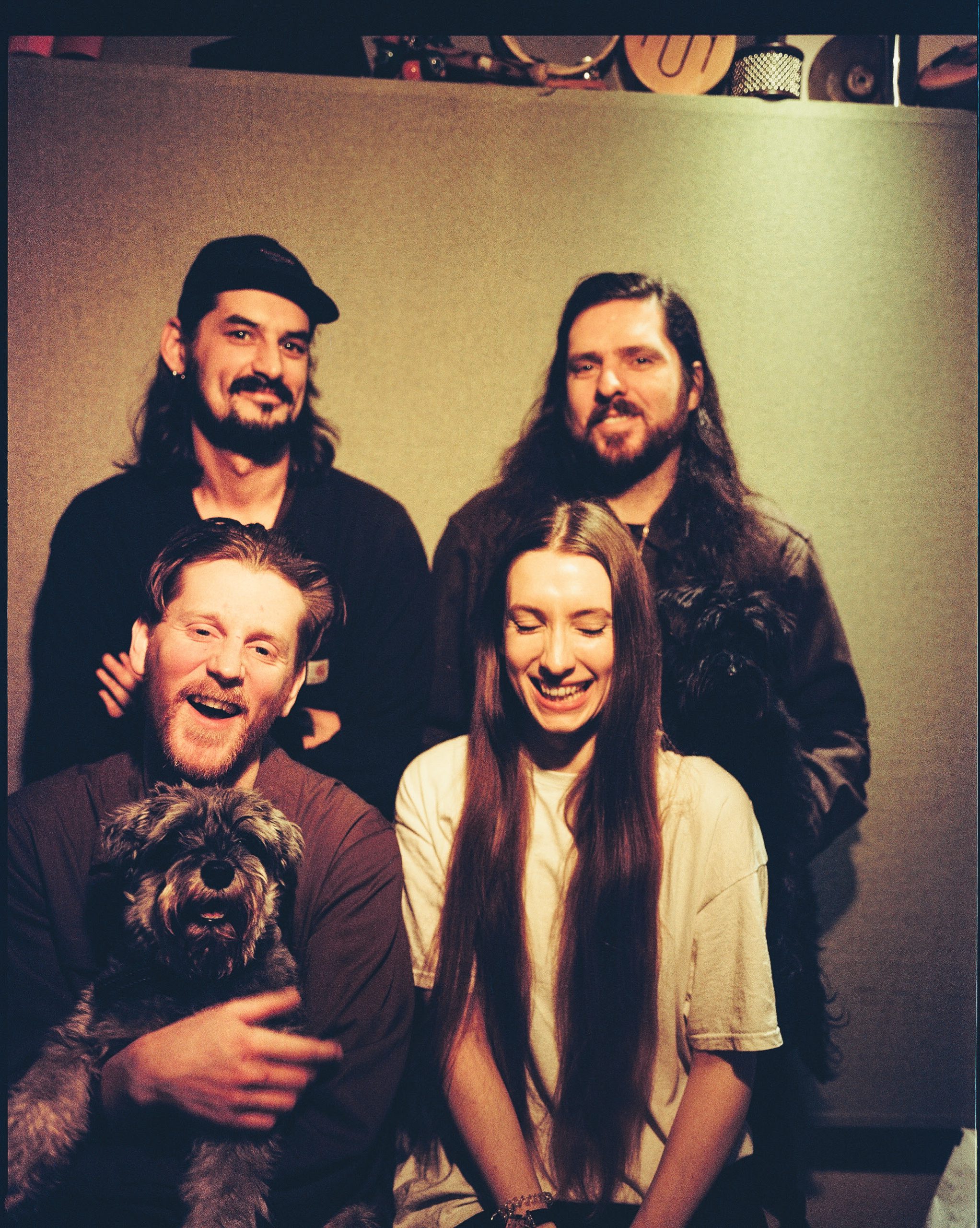 London-based band Dry Cleaning have shared their new single "Scratchcard Lanyard," which also serves as their debut release with 4AD Records and should appear on their debut album, which is on the horizon soon.
The band has shared the creative music video for the song which marks the directorial debut of artist duo Rottingdean Bazaar which sees vocalist Florence Shaw singing in a miniature nightclub that is shot in a stylistic fashion. The song itself is a compelling art-punk rock effort that has some sharp angular guitar riffs that perfectly set the table for Shaw's delivery that feels like a mix between Protomartyr, U.S. Girls and Parquet Courts. All good things.
'Scratchcard Lanyard' is a treatise on the joy of life's little pleasures, where air fresheners become mighty oaks and Instagram filters are glamourous holiday destinations. The South London band explain further – "In the search for your true calling in life, it's easy to try so many things that you end up confused. It can lead to an enormous build-up of frustration. You may fantasise about exacting revenge upon your real or imagined enemies. Ephemeral things and small-scale escapist experiences can provide some relief!"
The companion video for 'Scratchcard Lanyard'  riffing on the song's celebration of the humdrum – inserts vocalist Florence Shaw into her own miniature night club. Rottingdean Bazaar are artists James Theseus Buck and Luke Brooks. Their work includes design, creative direction and fine art practices, and the duo live and work in Rottingdean, East Sussex in the UK.
Dry Cleaning is Nick Buxton (drums), Tom Dowse (guitar), Lewis Maynard (bass) and Florence Shaw (vocals). Firm friends for years, they only started making music after a karaoke party in 2017 inspired a collaboration. They wrote instrumentally to begin with and six months later Shaw, a university lecturer and picture researcher by day, joined on vocals with no prior musical experience. 
Dry Cleaning's music is simple – direct and uncomplicated. The Feelies, the Necessaries, the B52s and Pylon all served as inspirations when the band first came together. The small and intimate garage / rehearsal space had a huge influence on the sound; both of last year's EPs Boundary Road Snacks and Drinks and Sweet Princess were written here. The quartet have finished work on their debut album, with details to follow soon. 
Dry Cleaning share the song 'Scratchcard Lanyard', the group's first release on 4AD Records.