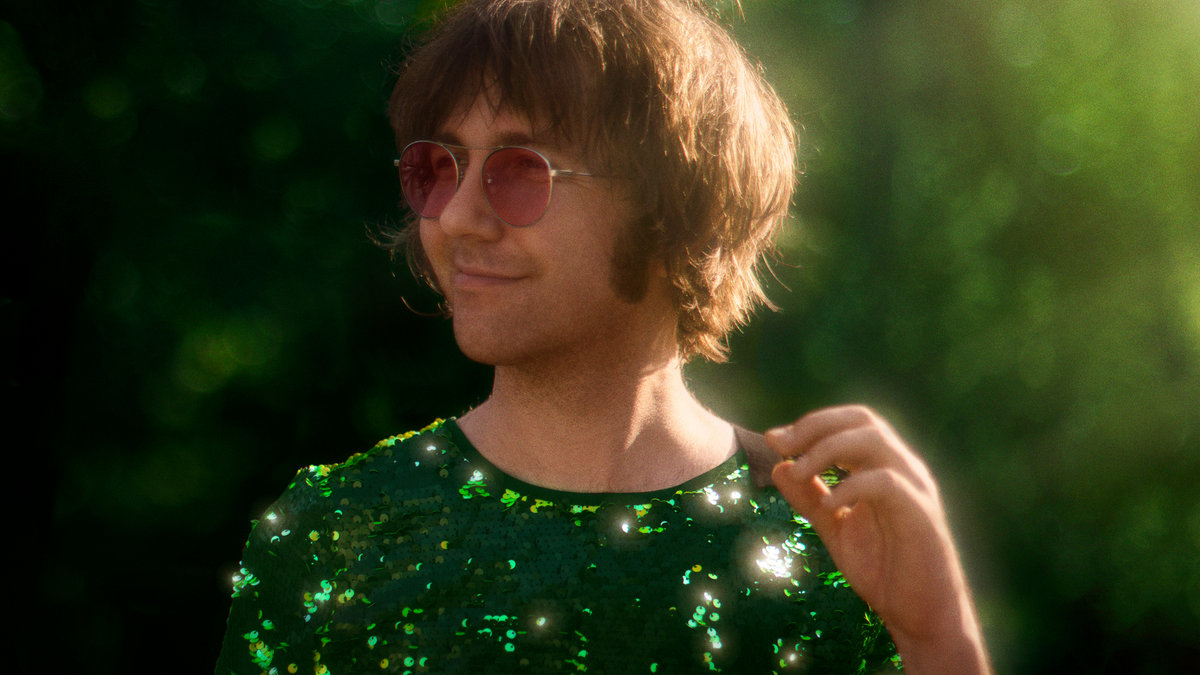 Aaron Lee Tasjan, aka ALT, is a songwriter and guitarist and performer. I'd stay away from him if I were you. Big trouble. It's tough to take Aaron Lee Tasjan seriously when he calls himself a folk singer. Though the shaggy-haired, 30-year-old Nashville transplant is perfectly capable of quieting a room with storytelling songs and acoustic fingerpicking, there's a whole lot of other music in his repertoire—not to mention on his resume. His incisive electric guitar playing landed him prime glam rock gigs, first with Semi Precious Weapons, then a latter-day line-up of the proto-punk New York Dolls—both far better known for the flaunting of fabulous rock 'n' roll androgyny than for anything remotely folk-leaning.
He also secured a spot in the hard-edged roots rock outfit Drivin' N Cryin'. The solo work that Tasjan's committed himself to since—including his magnetic New West Records debut Silver Tears—makes use of his slouching self-awareness, bohemian intellect and wicked wit, as well as his fondness for psychedelic eruptions, sophisticated studio pop flourishes and easy twang. He's wagering that the Americana scene, no matter its traditionalist rep, has room for such motley impulses. We're excited to announce the new Aaron Lee Tasjan album, Tasjan! Tasjan! Tasjan!, is on its way! The fourth full-length album from the enigmatic Nashville songwriter will be released February 5th, 2021. 

The debut single from the album, "Up All Night,"  is equal parts alternative pop and glam rock stomp. 
Releases February 5th, 2021