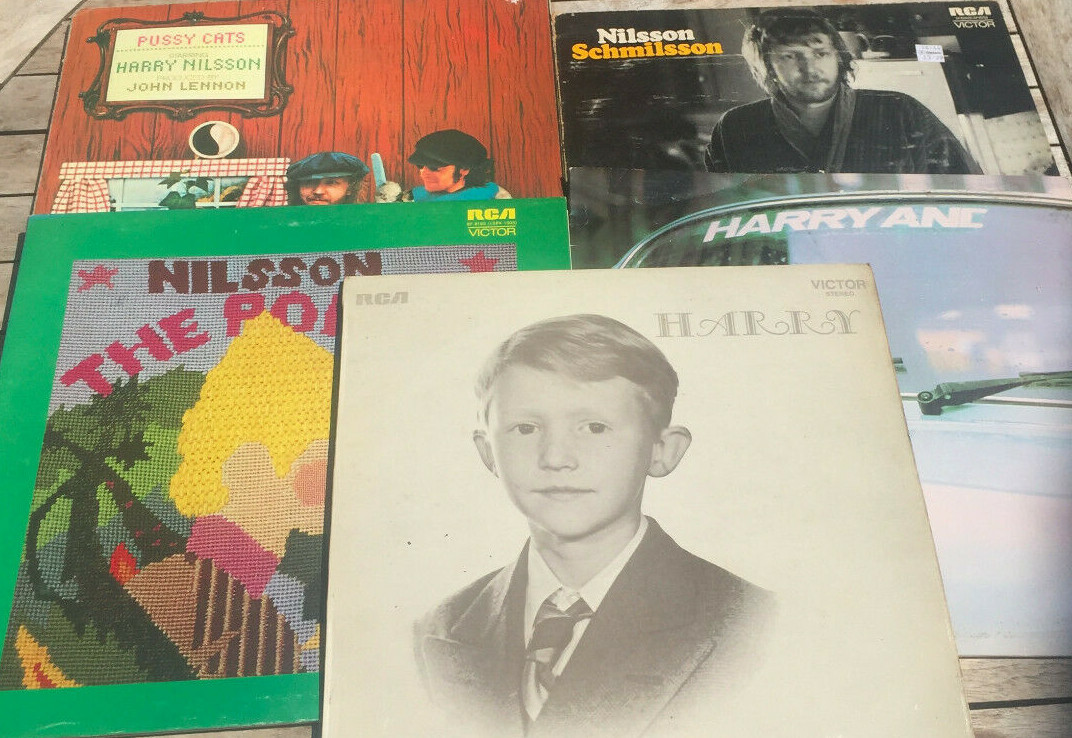 singer/songwriter Harry Nilsson who was born on this date June 15th, 1941 in Brooklyn, NY.
Nilsson moved to Los Angeles as a teenager to escape his family's poor financial situation. While working as a computer programmer at a bank, he grew interested in musical composition and close-harmony singing, and was successful in having some of his songs recorded by various artists such as The Monkees.
In 1967, he debuted on RCA Victor with the LP "Pandemonium Shadow Show", followed by a variety of releases that include a collaboration with Randy Newman ("Nilsson Sings Newman", 1970) and the original children's story "The Point!" (1971).
His most commercially successful album, "Nilsson Schmilsson" (1971), produced the international top 10 singles "Without You" and "Coconut". His other top 10 hit, "Everybody's Talkin'" (1968), was featured prominently in the 1969 film "Midnight Cowboy". A version of Nilsson's "One", released by Three Dog Night in 1969, also reached the U.S. top 10.
During a 1968 press conference, the Beatles were asked what their favorite American group was and answered "Nilsson". Sometimes called "the American Beatle", he soon formed close friendships with John Lennon and Ringo Starr. In the 1970s, Nilsson and Lennon were members of the "Hollywood Vampires" drinking club, embroiling themselves in a number of widely publicized, alcohol-fueled incidents. They produced one collaborative album, "Pussy Cats" (1974).
After 1977, Nilsson left RCA, and his record output diminished. In response to Lennon's 1980 murder, he took a hiatus from the music industry. For the rest of his life, he recorded only sporadically.
The RIAA certified "Nilsson Schmilsson" and "Son of Schmilsson" (1972) as gold records, indicating over 500,000 units sold each. He earned Grammy Awards for two of his recordings; Best Contemporary Vocal Performance, Male in 1970 for "Everybody's Talkin'" and Best Pop Vocal Performance, Male in 1973 for "Without You".
Nilsson passed away January 15th, 1994 at the age of 52.