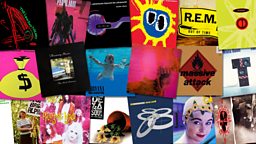 Liz Kershaw's All Killer No Filler at 30 special celebrates the best albums released in 1991, featuring seminal records celebrating their 30th birthday in 2021 – from Nirvana to De La Soul.
But which are the classic records that define 1991? Here are 19 albums from across 1991's musical spectrum – and why we love them so much.
From the emergence of trip hop and grunge, through the dance revolution to some classic albums by some classic names, it was quite a year…
Prince & The New Power Generation – Diamonds and Pearls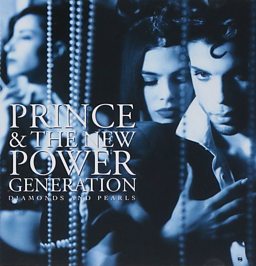 Rowan Collinson: It's easy to forget that, by 1991, Prince had already released 12 (!) studio albums and was cemented as a household name thanks to his Lovesexy album and accompanying world tour. Coming off the back of soundtracks for Batman and Graffiti Bridge, Diamonds and Pearls was the first album with his new band The New Power Generation and arguably marks the end of a purple patch which started with 1999 a decade earlier.
Lead single 'Gett Off' may have re-affirmed his risque reputation with the line "23 positions in a one night stand", but away from that and the double entendre of 'Cream', Diamonds and Pearls contains some of Prince's best, and most affecting, songs.
'Money Don't Matter 2Nite' is a sharp critique of America, whilst the title track – co-written by and featuring the huge vocals of a pre-fame Rosie Gaines – has a huge, soaring chorus and even a fanfare. Contractual shenanigans and an increasingly prodigious work rate meant Prince would never make another album as consistent (or as successful) as this one, but over 25 years on Diamonds and Pearls serves as fitting reminder of Prince at the height of his purple reign.
Primal Scream – Screamadelica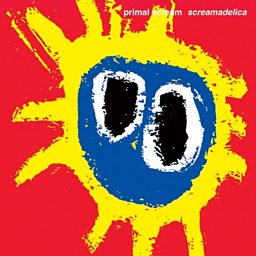 Chris Hawkins: Very few 16 year-old's collect lawnmowers. In fact, the Worldwide Lawnmower Collectors Club hold their AGM in a garden shed. Stay with me… I happened to be friends with a member of this exclusive club when I was at school. Matthew was always dressed in tweed and well polished burgundy brogues. He wasn't especially studious but neither was he one of the cool kids. Until the autumn of 1991. That's when Matthew had a birthday party that made my friend one of the in-crowd.
As a kid growing up in rural north Shropshire, exposure to music scenes (or any kind of scenes) and live music was limited. However, the summer before sixth form in 1991 was key for me. It was a year of massive albums by Nirvana, Red Hot Chili Peppers and R.E.M., whose Out of Time was the soundtrack to my GCSE art lessons. I remember choosing to make something out of clay, just so that I could work in the pottery room where there was a CD player. Then, on my birthday, 23 September 1991, Primal Scream released Screamadelica.
Matthew's party was the following weekend. With an eye for mowers rather than an ear for music, Matthew knew he would need tunes for the party so he went to the only music shop in town, Our Price, and the assistant recommended Screamadelica. I'm not sure exactly what he asked for but I can imagine him requesting, "The best latest one please… something popular and groovy" (thinking back, he actually looked like Austin Powers). It was the only album at the party. Literally. It played on repeat all night and it sounded brilliant.
The album's first single, 'Loaded', had been released a year earlier. It was game changing for the band. With its Peter Fonda sample from the film The Wild Angels; incredible mix of indie and dance, producer Andrew Weatherall created a monster. From the trippy, psychedelic opener 'Movin' On Up' to "E-generation" anthem 'Higher Than The Sun', Primal Scream made a record that topped countless end of year polls and that sounds as amazing now as it did back then. It seamlessly crossed previously defined genre boundaries. Even the album's artwork grabbed you. It's a piece of work that evokes real passion. 'Come Together' played as raves were coming up – it was a hymn for 90s club culture. Meanwhile, the beautiful last track 'Shine Like Stars' not only closes the album up but also makes listening to the whole album all over again irresistible.
And that's exactly what happened on the night of Matthew's party. Probably 20 times. You might have a radio station, a club or sibling to thank for your first time with the remarkable Screamadelica. I've got Matthew, the kid who collected lawn mowers.
Massive Attack – Blue Lines
Paul Stokes: A perfect storm of vision, collaboration, crate digging and luscious melodies, Massive Attack's debut album is a multi-faceted diamond that can be appreciated on different levels or enjoyed as a glorious whole.
Always sailing at the creative cutting edge (Tricky made his mainstream debut rapping on the title track), yet boasting performances by the likes of Shara Nelson, Horace Andy and Neneh Cherry that are genuinely timeless, there's a true atmosphere of excitement that pervades the Bristolian collective's work.
Of course 'Safe From Harm' and the epic 'Unfinished Sympathy' provided big, show stopping moments, but just as each track was assembled from creative jams, carefully selected samples and skilled songwriting, Blue Lines ultimately is greater than the sum of its parts, standing together as an edgy, enveloping complete work.
The birth of trip hop before anyone knew what that was, few records have helped to create a new genre while sounding so effortlessly classic.
My Bloody Valentine – Loveless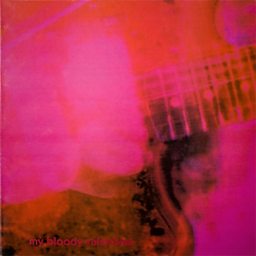 Paul Thomas: Nothing comes close to the wizardry of My Bloody Valentine's sonic palette and dense textures in Loveless. This masterpiece has provided a blueprint that has often been copied but never beaten.
Loveless is the result of a band tirelessly working in 19 different studios over a two year period on a quest to record the perfect vision of sound, as set out by the band's leader Kevin Shields. It's often quoted that the album cost around £250,000 to make and nearly bankrupted the band's independent record label, Creation Records.
However, Shield's dogged perseverance and obsession in achieving the ultimate sonic guitar fabric more than paid off. Its bombastic, immersive experimentation using unorthodox production techniques – a multi-layered form, taking in detuned guitar washes, walls of sound, obfuscated vocals, abstract loops and defiant atmospherics. Interestingly, the lyrical content from Kevin Shields and vocalist Bilinda Butcher is mostly charged, intimate and fragile, but often obscured by the maelstrom and brutality of the anamorphic musical background.
Yes, it's bold, loud, deep, unpredictable and impenetrable in places, but it is also achingly beautiful, timeless and continues to resonate and reveal itself listen after listen.
It's hard to single out tracks from this flawless collection of songs. It ranges from the shimmering ballad of 'Sometimes' to the hazy musical riff of 'Only Shallow' to the seductive 'When You Sleep'. The hardcore fan's choice is often cited as 'To Here Knows When', possibly the opaquest track on the album.
It would be a massive injustice and a deep disservice to try and simply label Loveless as shoegaze. It's magnificent musical art which has the capacity to mesmerise and engage your soul. Shields has since described Loveless as the "sound of the guitar bending and what you hear in between." It certainly remains revolutionary, an intoxicating listen and one of the most influential albums of the 1990s.
R.E.M. – Out of Time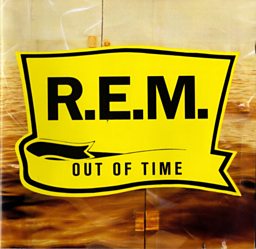 Kellie While: I grew up in a house filled with folk music and the great singer-songwriters from both sides of the Atlantic. It was a rich diet and I was lucky, but I sometimes found it hard to connect with a lot of pop music as a teenager. When I heard Out of Time's predecessor, Green, I was instantly hooked. Over the next year or two I went out in search of every tape – legit or bootleg – I could find from R.E.M.'s back catalogue.
I was 14 and a half when I marched up to Town Records in Southport to buy the follow-up, Out of Time, my first proper LP purchase. Listening to it for the first time was a near-spiritual experience and it delivered everything that its single Losing My Religion had promised, and more. It felt as if this album had been dreamed up, played and sang just for me: a patchwork kid whose tastes were more similar to my parents than my peers.
Out Of Time had everything I wanted. It was folk, rock, jangle and pop in equal measure. It had anguish ('Half A World Away'), weirdness ('Low'), sing-a-long ('Near Wild Heaven') and pure bop-around-the-living-room (Shiny Happy People). The album even had two-part harmonies, counter melodies, mandolins, indie-lilting, a harpsichord… Absolutely perfect – and my dad loved it too!
I mostly cringe now when I listen back to the the beloved records of my school days, but there are just a few that sound every bit as good to me now as they did then. Rites Of Passage by The Indigo Girls is one, Ingenue by k.d. lang is another. 26 years on, Out of Time remains firmly at the very top of that list.
Saint Etienne – Foxbase Alpha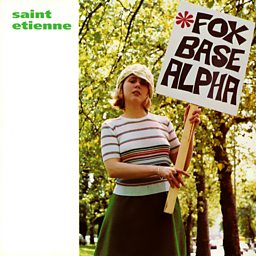 Jeremy Stone: I love Foxbase Alpha because I love the unique set of circumstances that caused it to exist. Those least likely pop stars of 1990/1991 weren't even musicians for a start. Saint Etienne duo Pete Wiggs and music journalist Bob Stanley employed various female singers before settling on the gorgeous vocals of Sarah Cracknell, but it was their friend – engineer Ian Catt – who largely put the album together.
That 1991 imperial phase for Creation Records (Creation distributed Saint Etienne's releases for their label, Heavenly) came about because as Bob discussed in a Guardian interview in 2016, most were fans of the DIY label explosion and fanzine culture that came to be known as C86 in the late 1980s. This either connected them to each other or inspired them to make music in the first place.
There was also an impulsive desire to share music with like-minded peers, which provoked the only route open to them then; the production of widely shared and copied compilation cassette tapes of long deleted tracks, oddities and classics, topped and tailed with favourite film and TV clips. Finally, an obsession with the still eclectic and leftfield Channel 4 enabled a whole swathe of fledgling to discover for the first time; the French new wave, 1960s TV oddities like The Prisoner, live music and cult cinema.
For Bob and Pete, keener than most on studio experimentation and more familiar with the flourishing club culture of the time, they ended up overseeing a hit record out of nowhere (the astonishing melancholy cover, with Soul II Soul beats of Neil Young's 'Only Love Can Break Your Heart', sung by Moira Lambert, that came out a year earlier) and were now in a studio tasked with putting together Foxbase.
Afraid they'd never make another album – and it's fair to say the LP ended up being, what Stanley called it on its 2009 reissue, "a scrapbook" – what emerged was a dizzying mix of lengthy samples of their favourite films (House of Games, Britcrime drama; The Reckoning and er, Richard Whiteley), classic 60s pop soul (Dusty Springfield, The Four Tops, The Crystals, Wilson Pickett), attempts at early Chicago House ('Stoned to Say the least'), dub ('Can't Sleep') melancholy torch songs ('Like A Swallow') and two of the best pop/house singles of the early 90s ('Only Love…' and 'Nothing Can Stop Us').
Now often unfairly forgotten as a partner to that Loveless, Screamadelica and Bandwagonesque Creation trio of 91, it is the biggest and still most interesting clue as to why any of those albums ever happened in the first place.
808 State – ex:el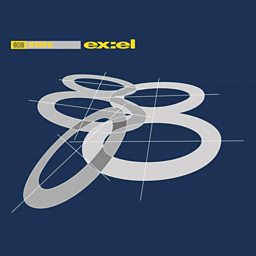 Paul Stokes: "We are the music makers…" If 808 State's third album's only achievement was to bring Gene Wilder's Willy Wonka into the sample canon their achievement would be huge. Cut'n'pasted into 'Nephatiti', the snatched phrase (itself a sample of Arthur O'Shaughnessy's Ode) has reappeared in countless other musical settings. Aphex Twin based track 'We Are The Music Makers' around it no less.
But fortunately ex:el went further. Its twitching electronics, chiming chords and chirping beats created a sensory-teasing wormhole. Stretches of hypnotic instrumental prove absorbing, before a left turn delivers New Order's Bernard Sumner on 'Spanish Heart'. Bacchanalian vibes and stately synths trade places, before we meet Björk, twice, as she provides guest vocals on 'Qmart' and 'Oops'.
A thoroughly immersive experience, like the chocolate factory 808 saluted, ex:el is full of sweet and sometimes unexpected delights.
Blur – Leisure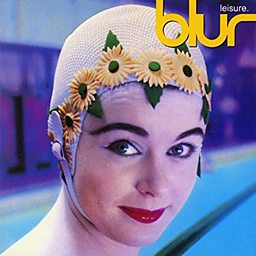 Jeremy Stone: Barely out of their teens, Blur's first appearance on Top of the Pops in April 1991 introduced by Nicky Campbell ("A four letter word. From Colchester!") was a bundle of fringes and nerves. Their second gloriously catchy single 'There's No Other Way' had incredibly jumped into the top 10 from nowhere and Damon Albarn's blue eyes stared into our living rooms for what would be the first of many visits.
Even in 1991 this was unusual stuff – EMI Management spent thousands and deliberately pushed them to exploit visually and musically the current Madchester scene – as Radio 1 was still the home of Bates and Brambles where a single play on Mark Goodier's evening show was probably the summit of ambition for an admittedly ambitious new guitar band.
Despite all this, the debut album; Leisure released a few months later, seemed to be already past its sell by date. It struggled to Number 7 in the charts, Albarn now unfairly calls it "awful", and the simplistic lyrics (mostly ten different ways of saying "I love her" with plenty of ah-ahs to fill the gaps) hardly foreshadow the confident storytelling and imagery of their follow-ups and the initial thrill of that optimistic summer of love (well, the second one), Baggy, and er, Candy Flip was all but over.
Yet 'There's No Other Way' is still one of the best pop singles of the era, the hypnotic six minute 'Sing' rightfully one of the few tracks from the time that made the set lists and hits collections of their various reunions, and 'Bang!' is a terrific 1990/91 relic. Surprisingly, debut single "She's So High" holds up best, a nice bit of creepy Floyd psych-pop.
Ultimately though, two albums of the era would come to influence Blur's career – one they imitated palely and one which triggered a triumphant reaction amongst Albarn and co. Leisure cannot escape the shadow of The Stone Roses' debut, and much of their early success benefitted from filling the vacuum created by the Manchester band's self-inflicted long weekend of infighting and inaction. The other album? Two short weeks after Leisure hit the racks of HMV, WH Smith, Our Price et al, a certain Nevermind arrived from Seattle. But how that transformed the "Four letter word! From Colchester!" and British pop is another story.
Nirvana – Nevermind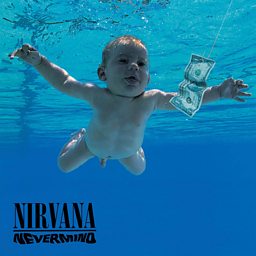 Paul Stokes: From the wrong end of time's arrow the ascendency Nirvana achieved with their second album may look inevitable – the move to David Geffen's major label, Dave Grohl's recruitment and its iconic artwork in particular – but Nevermind's climb was long and by no means assured. Don't forget, such was Kurt Cobain and co.'s lack of status that they were thrown out of the launch party for 'Smells Like Teen Spirit' for starting a food fight.
Yet once out of the bottle Nevermind spread, slowly at first as it gently scaled the American charts after its release in September 1991, and then at breakneck speed as Nirvana and grunge soundtracked the globe.
Of course Nirvana sounded slicker on their second record, and the band's often underrated gift for a pop melody was at its most prominent, but Nevermind is not an album of compromise – 'Come As You Are', 'Polly' and 'Smells Like Teen Spirit' only sound like pop songs now because they remade the mainstream in their wake – but a rare moment where thanks to its emotional resonance, outsider art had mass appeal.
Pearl Jam – Ten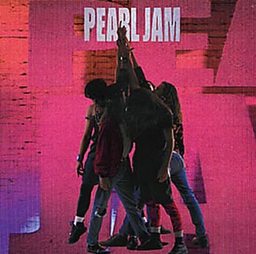 Paul Stokes: Despite being recorded and released before Nevermind, Pearl Jam were accused by some of jumping on Nirvana's grunge bandwagon when their debut emerged in 1991.
While sharing a jagged urgency with their fellow Seattle residents, whereas Nirvana took a cue from punk, Eddie Vedder and co tapped far more into rock – and impressively found their own original voice within the tradition.
Ten is thus a muscular, swaggering and assured debut, driven on by monster guitar solos and the frontman's force of nature vocals. It not only established Pearl Jam in their own right, and ensured grunge, American alternative rock, or whatever you wanted to call it, was no one trick pony but was a stable packed with thoroughbreds.
Teenage Fanclub – Bandwagonesque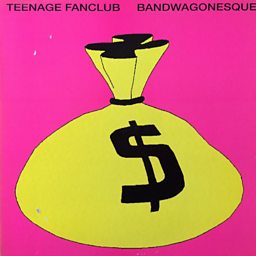 Rowan Collinson: "She wears denim wherever she goes, says she's gonna get some records by the Status Quo." So begins The Concept, the opening song on Teenage Fanclub's Bandwagonesque, their third album and first for Creation Records. Released in November '91, the Fannies took the scuzzed up guitars of their debut 'A Catholic Education' and added a West Coast sheen to proceedings with 'What You Do To Me' and 'December' dripping in Byrdsian reverb.
Listening to the harmonies on 'Star Sign', it's hard to believe this was a band geographically closer to Govan than the Grand Canyon. Despite arriving at the tail end of the year, Bandwagonesque famously ended up beating Nirvana's Nevermind into second place in Spin's albums of the year list, amplified by a certain Kurt Cobain who called them "the best band in the world."
While Nirvana's legacy may be the longer-lasting, affection for Bandwagonesque remains undimmed too; musicians including Tim Wheeler from Ash and Snow Patrol's Gary Lightbody have professed their love for it, while Death Cab for Cutie's Benjamin Gibbard was so entranced that he later covered the LP in full.
Cypress Hill – Cypress Hill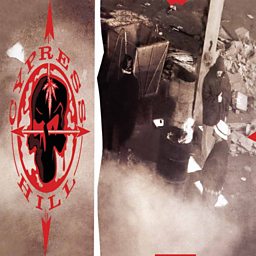 Paul Stokes: With its off kilter beats, unhinged brass and flute samples and laconic raps, Cypress Hill's Latin-flecked debut could belong to no-one else, yet it also created a much imitated template for West Coast rap.
With a shuffling old skool funk, there's an almost joyous feel to the band's self-titled first record, despite the group's distinctive voices visiting their fair share of dark topics.
Global smash hits, cross over festival appearances and The Simpsons were all to come for Cypress Hill, but their debut set a distinct tone.
Throwing Muses – The Real Ramona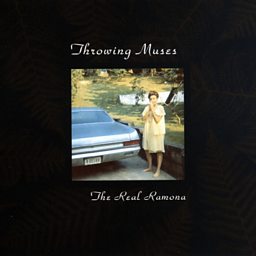 Paul Stokes: With its glimmering guitars and poppy melodies, The Real Ramona represented new territory for Throwing Muses.
Less emotionally abrasive than some of its predecessors, the band's fourth album was no less engaging as the shimmering and enchanting 'Counting Backwards', 'Dylan' and 'Red Shoes' prove.
However, The Real Ramona was also an end for Throwing Muses; it was Tanya Donelly's last album with the band before she left to form Belly. The group would need to change again, but for a final time Kristin Hersh and Donelly's vocals intertwined beautifully.
De La Soul – De La Soul Is Dead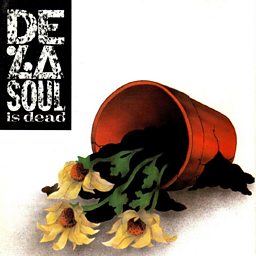 Paul Stokes: Faking your own death worked for Ziggy Stardust, although David Bowie waited until the end of the tour to kill off his Spider From Mars, so De La Soul's decision to kill themselves on record is another level.
Driven via a skit that runs throughout the record – parodying a children's "now turn the page" read along book and tape – we get to experience the trio's second album apparently as a discarded mixtape found in the trash.
However, with the likes of 'Ring Ring Ring (Ha Ha Hey)', 'A Roller Skating Jam Named "Saturdays"' and 'Who Do U Worship?' peppering the record, De La Soul emerge alive and very much kicking on their second album.
Hole – Pretty On The Inside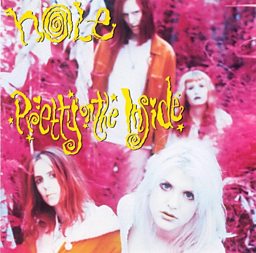 Paul Stokes: Brash, stroppy, temperamental, angry, there's a brilliant, unfiltered directness to Courtney Love and co's debut album.
Always frank, Love delved into personal, often challenging experiences for her candid lyrics, though with a strident, often brash delivery she attacks the sometimes uncomfortable subject matter from a position of strength.
Bolstered with sloppy punk guitar drones, Pretty On The Inside might not be an easy listen, but it is a truly compelling and engaging one.
The Orb – Adventures Beyond The Ultraworld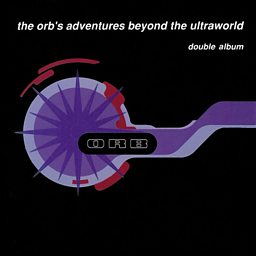 Don Letts: Led by Dr Alex Paterson The Orb were – and indeed still are – essentially an electronic collective who were certified by the late great John Peel (and recorded several full length sessions for him over the years).
This was their debut full length release. It's a two hour, bass heavy, psychedelic journey, via a seamless mix of genres, studio techniques, vocal samples and sounds effects. As such it's a non-stop trip from beginning to end.
A Tribe Called Quest – The Low End Theory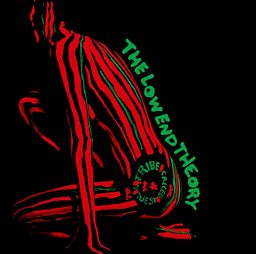 Paul Stokes: Hip hop recut through a jazz tradition, there's not only a brilliant artistry to A Tribe Called Quest's second album, but an understated groove that set it apart from the burgeoning 1991 rap scene.
Built in part with live bass, taut beats and precise flows, there's a minimalist beauty to Low End Theory that in turn creates some big atmospherics around each song.
Though evocative of smoky, after-hours jazz clubs, don't be fooled by A Tribe Called Quest's underplayed hand, behind it are some serious thoughts delivered with a quiet yet deliberate power.
Orbital – Orbital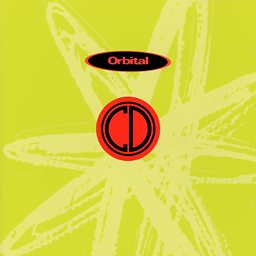 Rowan Collinson: Known as the "Green Album" in reference to its luminous cover, Orbital's debut album emerged from the UK rave scene after a run of 12-inch singles and a notoriously mardy Top of the Pops appearance the year before.
A counterpart to The KLF's proto stadium trance and the numerous Belgian techno records that found their way into the charts during 1991 (T99's Anasthasia anyone?) the brothers Hartnoll made a record broader and deeper than their peers, nodding their collective heads to acid house on 'Speedfreaks' while invoking the spirit of Kraftwerk on 'Farenheit 303'.
'Chime' – first released in 1989 and heard here in its live permutation – may remain the band's best known work, but it's the heavenly choral sample and deep synths of 'Belfast' which are arguably the album's high watermark. Three decades, eight albums and numerous Glastonbury performances later, the band have just released a new single 'Copenhagen' sounding not dissimilar to those 1991 recordings, meaning like any good Orbital path, the circle is now complete.
The KLF – The White Room
Tom Robinson: The KLF – or Justified Ancients Of Mu Mu as they've always preferred to be known – are simply unique. That said, Bill Drummond and Jimmy Cauty always had that anarchic Malcolm McLaren vibe of "destroy, subvert and undermine expectations…" and of simply improvising their strategy in response to each new idea or opportunity as it cropped up.
That's why The White Room – far from stemming from some cunning master plan – was the almost accidental result of several years of failed projects, dwindling cash, and creative dead ends.
But Bill and Jimmy well understood that making mistakes and being prepared to wander up blind alleys is an essential part of the creative process. They continued to defy conventional music industry wisdom, went their own sweet way – and kept trying stuff and chucking it at the wall to see what would stick.
Then in 1990 their now-legendary remix of 'What Time Is Love?' suddenly propelled them into the commercial stratosphere, crystallising the approach they'd been edging towards all along. And it was the ensuing Stadium House trilogy of singles ('What Time Is Love?', '3 a.m. Eternal' and 'Last Train to Trancentral') that allowed the JAMs to revisit their failed White Room movie soundtrack and transform it into the landmark album we still know and love 30 years later.
To this day nobody's heard that initial soundtrack version of The White Room. It was originally conceived for a road movie – featuring Drummond and Cauty on another of their legendary surreal quests – which they were forced to abandon due to a lack of funds. The single 'Kylie Said To Jason' was supposed to help bankroll the film, but failed to even make the Top 100. On top of that there's an entirely different – darker and harsher – version of the album called The Black Room which may likewise never see the light of day. Like Prince and Bob Dylan, the KLF/JAMS are surrounded by myth, legend and rumour, and clearly have no interest whatever in revisiting the past.
It's hard to remember today the bitterness of the cultural war being fought in the charts around the start of the 90s. Dance Music on the one hand (house, techno and rave) was often underground and anti-establishment and in stark contrast to the 'Proper' Pop Music favoured by the music industry establishment. That battle echoed the arrival of punk rock a generation before, and even the birth of rock'n'roll itself. I'm old enough to remember records by Chuck Berry and Little Richard being dismissed as primitive, repetitive and content-free, exactly like 1990s dance music.
The KLF's major achievement with The White Room – with its trio of Stadium House hits and Tammy Wynette follow-up – was it squared the circle and appealed to both sides of the chart divide at once. Here was brilliantly made dance music with all monster hooks and larger-than-life personalities that are the very hallmark of conventional pop stardom. Its success was sudden and staggering.
For me though, the mark of the JAMS' true greatness as artists is that acclaim and money completely failed to seduce them. Anarchic to the last, Bill and Jimmy stuck to their situationist principles and walked away from the entire circus at the very pinnacle of their fame.