After Joy Division singer Ian Curtis took his own life on 18th May 1980, there was never much doubt among the surviving three members – guitarist Bernard Sumner, bassist Peter Hook and drummer Stephen Morris – over whether they'd carry on. However, how do you even begin to replace a singer and lyricist as charismatic and gifted as the subsequently legendary 23-year-old?
Shrewdly, they didn't try. Sumner stepped into the breach as singer, while Morris's girlfriend, Gillian Gilbert – who had already filled in for Curtis on guitar at a gig at Eric's in Liverpool after he hurt his hand – was drafted in on guitar and keyboards. This minimised the disruption to the chemistry that produced Unknown Pleasures and Closer – two of the finest albums of the post-punk era – and meant they could become a thoroughly reinvented band, albeit one that still carried Joy Division's heart and soul.
Movement (1981)
"Movement", the 1981 debut, didn't quite shake off that band's long shadow, but with Power, Corruption & Lies, New Order had found their sound. It's the heavenly hum of guitars and electronics, agony and ecstasy, sunlight bursting through the clouds – and one of the great pioneering albums of the 80s. Best viewed as a snapshot into the transition from Joy Division to New Order as opposed to than a debut album proper, 'Movement' was released 18 months after the death of Joy Division frontman Ian Curtis, and the band were almost certainly still finding their feet as what the new group were all about. There are hints of what the band would become – there are pop melodies and hyperactive basslines aplenty – but it's the singles from this era, like 'Ceremony', 'Procession' and 'Temptation' – absent from the LP – that gave off the encouraging sign
There's little argument that 'Movement' was a Joy Division record in all but name. It's the sound of a disordered trio unsure of what direction to venture into musically. Even after they entered the studio, it wasn't clear who would take up the mantle of singer. There are direct references lyrically and musically to their former moniker ("The Him" and "ICB," the latter standing for "Ian Curtis Buried") but what stands out even more is the bull-headed desire to continue on, experimenting and expanding their sound. "Dreams Never End" and "Senses" give hope that there was more to the remaining musicians than the legacy of their late frontman.
Side two of the album is slightly more statuesque. There's the shimmering majesty of "Your Silent Face" (initially titled Kraftwerk 1, in homage to the German electronic predecessors) , the tense Ultraviolence, the electro-vocoder odyssey Ecstasy and sublime, melancholy "Leave Me Alone", which shows they could still make new shapes from guitars and drums. It's a record full of possible futures – for New Order and for pop – and the band's defining album is the perfect place to start.
New Order were still underneath the shadow of Joy Division in 1981, a hard shackle to shake. Unsure how to progress after the death of Ian Curtis, both guitarist Bernard Sumner and Peter Hook sing lead on New Order's debut album, "Movement", and both sound like they're trying to mimic him. "Dreams Never End," which features Hook on vocals, is musically bright and sunny, with Hook, Sumner and Gilbert's instruments swirling around Stephen Morris' insistent, danceable beat. The Cure would crib liberally from this for their 1986 single "Inbetween Days."
Peel Session, (1982)
New Order didn't travel to Maida Vale studios in London to record their second session for John Peel's Radio 1 show – which was the standard practice, which they followed for their first one. But perhaps recording the four tracks in Manchester gave them room to experiment. The skeletal, minimalist, embryonic version of 5-8-6 is barely recognisable as the pop song it became later. The haunting, melancholy version of We All Stand is arguably superior to the one featuring 80s fretless bass on Power, Corruption & Lies. The anxiously mournful synth- and bass-driven Too Late is a terrific lost New Order classic tune, which was never played live or recorded elsewhere.
The oddest curio/gem is an unlikely but sublime melodica-driven cover of Jamaican artist Keith Hudson's 1975 reggae song, Turn the Heater On, which led Peel to remark: "Skank with New Order." It's a wonderful remake of a song apparently loved by Ian Curtis, and this session is as fine a 20 minutes of music as New Order have recorded. It's being reissued as an EP for Record Store Day this year.
Keith Hudson's "Turn the Heater On" was Ian Curtis' favourite reggae song, says Peter Hook in his Substance memoir, saying it was where Bernard Sumner "got the got the idea for using the melodica," an instrument which would turn up in New Order songs like "Your Silent Face" and "Love Vigilantes." Barney's only playing guitar at the end, after he's stopped singing," adds Hook, only kinda joking that "That became the whole template for the band."
Power, Corruption & Lies (1983)
On this, the Salford/Macclesfield quartet cast off post-punk gloom, head towards the dancefloor and embrace pop. The change is apparent from the opening song, the mighty Age of Consent, as Peter Hook's euphoric, twangy bass riff leads into a keyboard- and guitar-soaked melodrama. However, "Power, Lies & Corruption" is full to bursting with avenues to explore. Side one careers from the mournful "We All Stand" to the giddy electro-pop of The Village, a distant cousin of 1982's similarly sequencer-driven single, "Temptation". 5-8-6 is electronic dancefloor pop from the same well as Blue Monday. That much-loved 80s classic isn't on the album (neither New Order nor Joy Division put singles on albums back then), but teed up "Power, Lies & Corruption" for a wider audience by becoming the biggest-selling 12-inch of all time.
'Power, Lies & Corruption' is the defining New Order release. After 'Movement', the weight of expectation had been lifted and the group were able to push their sound and songwriting into bold new places. 'Age Of Consent', for one, features one of Hooky's finest basslines and '5-8-6' saw the band build on the club-ready sound from 1983 single 'Blue Monday'. 'Power, Corruption & Lies' also features some of Sumner's lyrical peaks. Teenage love rules 'The Village's ("Our love is like the flowers / The rain, the sea and the hours") and there's acerbic wit on 'Your Silent Face' "You've caught me at a bad time/So why don't you piss off."
Three years after the demise of Joy Division and on album number two, the remaining musicians sounded like a completely different band, quite the shift from the dour eulogy of 'Movement.' Having nicked whatever they could remember from spending time in the blossoming New York City club scene, New Order was now a sequencer-and-synthesizer-driven outfit. Opener "Age of Consent" sounds as fresh and infectious today as it did then, due in no small part to Bernard Sumner finding his own singing style, while tracks like "The Village" and "Ultraviolence" bounce about shamelessly. American pressings of 'Power, Corruption & Lies' featured the monster dancefloor hit single "Blue Monday" and its instrumental remix "The Beach," which to no detriment, saw the post-punk bedrock of New Order crumbling spectacularly.
Power, Corruption & Lies is a perfect record, and none of the songs were released as singles — "Blue Monday" was tacked onto the U.S. CD release — so every song could theoretically fit on this list. There are moments of sadness and desolation, but there are also songs of unabashed joy. In much the same spirit as "Age of Consent," "The Village" bounces along like the first day of spring with Sumner singing "Our love is like the flowers / The rain, the sea and the hours." The mid-section instrumental — with guitars, synthesizers and drum machines joining forces — remains one of New Order's most magical moments.
"The synths are incredible from 1:45 so in your face but not overpowering … then they disappear – my whole taste in music seemed to change because of this song" – The Charlatan's Tim Burgess on "The Village"
Many of New Order's most genius moments come from the interplay between Peter Hook's bass — which is almost always played high up on the neck to where some mistake it for guitar — and Bernard Sumner's guitar. Is there a more perfect example than on "Power Corruption & Lies" closing track? The bass hook opens the song, but it's when the chiming guitar lead enters that "Leave Me Alone" truly blooms. (Gillian Gilbert adds further, crucial, counterpoint guitar lines.) A grey-hued portrait of loneliness ("On a thousand islands in the sea / I see a thousand people just like me"), it's one of New Order's crowning achievements, fading out with two more minutes of gorgeous instrumental melancholia.
It remains a towering accomplishment. One that not only proved to be the band's finest, but one that informed much of the following decade's music: The Happy Mondays, The Stone Roses, Hot Chip and more kneel at the altar of 'Power Corruption & Lies'. One listen and you will too.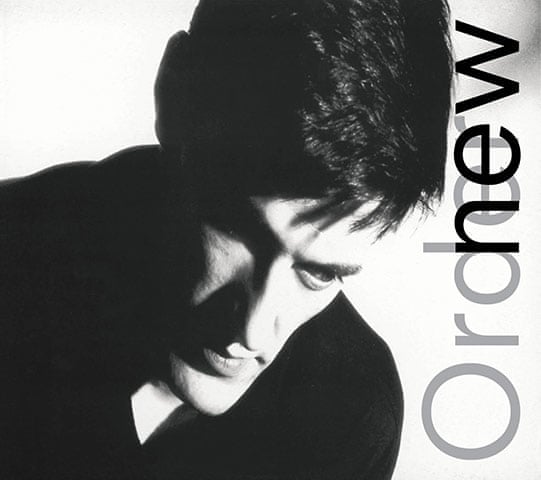 Low-Life (1985)
Blue Monday gave New Order a mainstream audience without entirely shedding the army of Joy Division/post-punk era fans (myself included), who wore long overcoats, pretended to read Dostoevsky, scoured record fairs for obscure bootlegs and swapped tapes of soundchecks with their mates. Low-Life (1985) carries off the tricky feat of catering for the different camps of fans. As with Power, Corruption & Lies, it unveils a different style with virtually every track. Opener "Love Vigilantes" – about a returning soldier – is one of the band's great guitar pop songs.
This is the moment when New Order broke free of its Joy Division roots, presenting virtually no trace of the place from where they came. 'Low-Life' builds on every aspect of brilliance from 'Power, Corruption & Lies' and shows a fully-formed unit more than capable of standing on their own merits. The band as a whole is brimming with confidence, no one more so than Bernard Sumner, whose singing is so clearly self-assured on "The Perfect Kiss" and "Love Vigilantes," the energy is palpable. "Elegia" is a haunting musical dedication to Ian Curtis, and sounds like the blueprint to the Cure's 'Disintegration.' Nothing though, could overshadow the expert melding of dance and rock on 'Low-Life".
Expanding on the new-wave mastered on previous album 'Power, Corruption & Lies', here each song is trying to outdo the last in terms of creativity as the group dabble with house, rock, and beyond. 'Love Vigilantes' is a folk-tinged wonder, 'The Perfect Kiss' is one of their pop highlights and 'Elegia' is an experimental masterpiece – this album will not sit still and will not be pigeon-holed.
The Joy Division end of the band's sound is represented by the driving, post-punky Sunrise, a brooding This Time of Night and beautifully, well, elegiac Elegia, an aural memorial to Curtis that appeared years later in an 18-minute version. The newlyacquired Saturday-night-beer-monster fanbase could wobble along to Sub-Culture and Face Up. Possibly best of all, hit single The Perfect Kiss utilises state of the art Emulator sampling technology to produce a dancefloor killer featuring frog croaks
"Elegia" (full version) An ode to Ennio Morricone's spaghetti western scores, specifically the pocket watch scene from A Few Dollars More, "Elegia" opens side two of 1985's highly underrated Low-Life. While the five-minute instrumental is carefully paced, exploding into full Sergio Leone glory in the last minute, the original 17-minute version is even better. "Dylan Jones – then editor at id magazine –asked us if we'd like to do some music for a short 15-20 min art film," Stephen Morris says. "We went into a studio in Wembley and did a marathon all night session. The film never happened, but we liked 'Elegia' so much it got edited down to fit on the LP." As Morris says, "Hooky's bass melodies on 'Elegia' are majestic."
"Elegia" is one of three New Order tracks to appear in Pretty in Pink ("Thieves Like Us" and "Shellshock," which appears on the soundtrack album, are the others), and you may have also heard it in Stranger Things, and the trailer for video game "Metal Gear Solid 5: Phantom Pain."
"Sooner Than You Think" Like Power, Corruption and Lies, Low-Life is a near-perfect album and picking from the many great songs is difficult. Following "Blue Monday" and "Thieves Like Us," New Order really came into their own as far as blending rock and club music. While the albums that follow would more often than not have songs that were either "rock" or "synth," Low-Life let things intermingle in wonderful and surprising ways. After a building, minute-long intro that is mostly guitar, bass and drums, "Sooner Than You Think" shifts gears and lets the keyboards take over. "A very unusual tune, showing exactly why I used to love New Order," says Peter Hook in his memoir. "We were so versatile." As the lyrics describe, the song was actually written after "a party in [New Order's] hotel" in Zurich in 1984. "I think some members of the Furious Five were there, no Grandmaster Flash," recalls Stephen Morris. "There was a very loud blaster in a very small room – other hotel guests were not amused – complaints were made, maybe I dreamt the Furious Five bit? But not the Swiss police though."
"Face Up"  This one should've been a single. "When we first wrote Face up in early 1984 we thought it was the best thing ever," says Stephen Morris. "Face Up" is another New Order song where two disparate parts have been grafted together, with an an atmospheric intro ("inspired by Caligula" says Hook) that then drastically shifts gears into music that all but demands you bounce up and down. Sonically, "Face Up" is pure ebullience, the kind few besides New Order can do with guitars, but the lyrics — "Oh how I cannot bear the thought of you" — are a decided kiss-off from a spurned lover. "I couldn't understand why some people didn't get Face Up's euphoria, but maybe you had to be playing the drums to fully get that," adds Morris.
Technique (1988)
Peter Hook's book Substance is full of eyebrow-rocketing tales of how New Order recorded their acid-house-era classic in Ibiza, leaving behind a trail of trashed cars, hedonism and fracturing relationships. A battle between the band's rock and electronic camps over how the album should sound hinted at the growing schisms that led to a 90s hiatus and eventually Hook's estrangement from the band. Without a doubt the most fun entry in New Order's daunting catalogue. Partly recorded in Ibiza and influenced by clubs in New York and London, consider this the most carefree album of the bunch. Balearic beats dominate 'Fine Time', 'Round and Round' and unsurprisingly 'Mr Disco' as the band deftly combine their unparalleled musicianship with the ability to write big fucking bangers. There's a couple for the indie kids like 'All The Way', but this one's purpose built for ravers, and it's the club-owning powerhouse operating at their hedonistic peak.
"Dream Attack" individual lanes, but the album closes with the glorious "Dream Attack" that brings the whole record together, mixing ragged guitar solos, windswept acoustic guitars, sampled orchestra hits, sequencers and live drums — plus another great chorus — all together as only New Order can do. Bernard Sumner apparently had The Eagles' "Hotel California" in mind with the song's two-minute jam outro which, in their hands, works. Gillian Gilbert, who played those wonderful acoustic guitars, says, "To me, Dream Attack' sums up the whole album. It's bright breezy and uplifting…a good song to walk off into the sunset to."
Having decamped to the Mediterranean island of Ibiza in 1988, New Order soaked in the well-known nightlife, especially the house music explosion enveloping the local venues. Rather than be intimidated by something unfamiliar, they let it heavily influence their sound. Tracks like "Fine Time," "Mr. Disco" and "Round & Round" were instant club hits, usually buoyed by whatever remix took it to another level in much the way ecstasy was lifting clubgoers to otherworldly heights. It totally separated them from their past, and those considering 'Technique' the peak of New Order certainly aren't wrong.
Given all this – and the fact that partying took priority over recording until they relocated to Peter Gabriel's Real World back in the UK – it's remarkable that they managed to come back with much at all, never mind such a fantastic album. Technique assimilates Balearic beats but is recognisably, inimitably New Order. The band's most dancefloor album starts off with the acid-house-flavoured Fine Time and ends with the supernaturally melancholy Vanishing Point, while the rest of the album careers from guitar pop (Run, Dream Attack) to plangent electronic pop (Round and Round, Mr Disco), the sound of summer adventures, Ibizan clubs and long, reflective sunsets.
Brotherhood (1986)
Like its predecessor, 'Brotherhood' features both dance and pop, but unlike 'Low-Life,' it keeps them apart. Side one is all guitar pop, "Broken Promise," "Weirdo" and the chill acoustic "As It Is When It Was," whereas side two is right out of the gate a departure with "Bizarre Love Triangle," a classic club staple. It's not bad at all, just an interesting maneuver. In fact, the case could be made that whichever New Order you prefer, it's on here. It's also the record where Peter Hook fully asserts that the bass guitar is to be a featured instrument, not merely there to accent the songs.
"Way of Life" As the '80s progressed, New Order became more and more known as a synthpop band, but they remained a clever, inventive rock band on album tracks, as is evidenced by the entire first side of 1986's Brotherhood. "Way of Life" closes out Side A, beginning with another gloomy fake-out intro before blossoming into a wonderful pop song with a chorus so infectious it seems impossible they would bury it this deep into the album. Hook says "We were trying to emulate 'Age of Consent' so I just played the riff backwards, and voilà."
"Every Little Counts" New Order were guilty a few times over the years of what Peter Hook calls "five o'clock in the morning lyrics." Sometimes that meant something special, like "you caught me at a bad time, so why don't you piss off" (Power, Corruption & Lies' "Your Silent Face") and sometimes it gives you the opening lines to Brotherhood's closing track. "Every second counts when I am with you / I think you are a pig, you should be in a zoo," which Bernard Sumner cannot get through without laughing. (He also didn't feel a need to do another take.) And yet, "Every Second Counts" is still pure gold, making great use of orchestral samples, harmony and Sumner's winning "do de do de dooh" chorus. "Every Little Counts" is also a perfect album-closer, with a massive, woozy swell from their Emulator sampling keyboard — "with Barney holding all the keys down at once, using both arms" — and then a great final joke that definitely freaked out some vinyl listeners at the time.
Power, Corruption & Lies and Low-Life defined New Order as a band who were able to weave together guitars and electronics, a format used by countless bands today. However, Brotherhood separates the two sides again, virtually entirely, with a guitar/drums side and an electronic side. Brian Eno had done something similar with the very different halves of Before and After Science, while David Bowie's "Heroes" divided neatly into rock music and synthesiser stuff. New Order were fans of both, and here they pull off a similar feat. Brotherhood' shows a band in the midst of battle for their own soul – and it sounds tremendous. The record's first half is awash with slinking guitar-led anthems such as 'Broken Promise' and some of Hooky's best bass work in the shape of 'Way Of Life', but the album's latter half is where the party is. Kicked off by what we've called their "perfect pop moment", 'Bizarre Love Triangle', this side builds on 'Low-Life's more electronic moments in subtle ways. 'All Day Long', all regal synths and pounding drums, acts as a compromise between their conflicting sounds, and 'Every Second Counts' sounds like the demo song on your old-school Yamaha keyboard, but, you know, pretty good.
The first side is a Hook masterclass. Having been a huge part of Joy Division's sound with those mournful/powerful bass lines, his trademark twangs fire five supremely catchy guitar-pop songs such as the hurtling Weirdo or the truly lovely As It Is When It Was. Side two kicks off with a classic – Bizarre Love Triangle's soaring symphonic electronic pop – and ends with a rare recorded moment of their idiosyncratic Mancunian humour. As Sumner sings Every Little Counts' madcap lines – "I think you are a pig, you should be in a zoo" – he can't stop laughing. It's a long way from their roots, but, if you like these albums, head back to Movement and Joy Division to listen to where they started out.
"Special" New Order were not especially getting along in the early-'90s, but got back together to make a new album, as they were low on funds after their label Factory Records (which went belly-up the year prior) and their troubled Manchester club, The Hacienda, depleted their bank accounts. Republic was, by all accounts, not the most pleasant recording experience with Bernard Sumner and Peter Hook butting heads constantly. There's not much of Hook's signature bass on the album, but there is some unfortunate rapping by Sumner. Republic does contain "Regret," one of their best-ever singles (a Top 40 hit in the US), and some of the old magic can also be found tucked away near the end of Side 2 with the sultry, moody "Special," which is driven by Hook's bass and another great chorus. Lyrically the song is perhaps referencing the demise of Factory Records or the group itself: "It was always special, like water down the drain." New Order went on an eight-year hiatus not long after its release.
Also worth checking out and a great read Record Play Pause by Stephen Morris, The New Order drummer's first volume of memoirs combines humour, geek-level detail and insider insight in a  read that's especially good on the environment and chemistry that produced Joy Division (and hence New Order). A second volume on the New Order years and fall-outs, due later this year, promises to be similarly gripping.
Music Complete
I think a few people had written New Order off after Peter Hook acrimoniously departed in 2007. The last time that the original New Order line-up was in the studio together gave us 2013's 'Lost Sirens', an LP consisting solely of material written during 2005's 'Waiting for the Siren's Call' sessions.
However, while 2015's 'Music Complete' lacked Hooky's distinctive bass playing, here New Order rose, like a moody Mancunian phoenix, and delivered what some see as their best album since 'Technique'. 'Music Complete' has all the hallmarks of a great New Order LP – a deceptively simple Peter Savile-designed album cover, a stonking single ('Plastic') and plenty of Kraftwerk-y synth work-outs. The band seem to have rediscovered that certain New Order-y-ness that made them so great in the first place.
In the past, New Order had an enjoyably cack-handed approach to keyboards and electronics – if they often sound like they were figuring out how to use things for the first time, it's often because they were – but on 'Music Complete' they seem a lot more assured. From the marauding moodiness of 'Restless' to those tight, chattering synth arpeggios on 'Singularity' via the surprisingly heady and DnB-inspired 'Superheated', 'Music Complete' is the sound of a mature band with a wealth of experience – so, guys, please make some more!