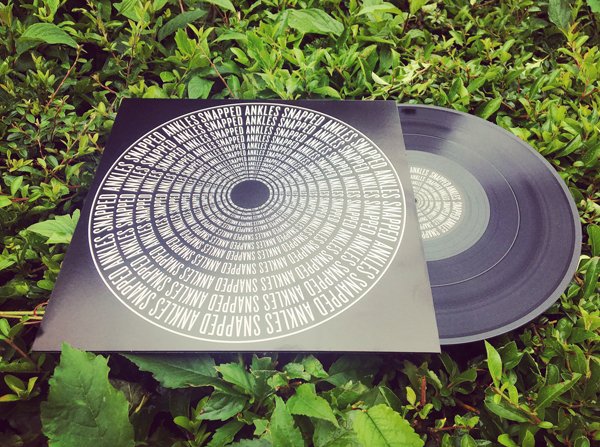 Now settled in fertile east London, Snapped Ankles maintain the feral energy of the forest. Fight or flight. Primal motorik rhythms, the rush of white noise and post-punk angles; an aural onslaught played out on homemade log synths, electrified guitars and sticks beating hell on taut animal skin. Snapped Ankles might technically be from London, but their Twitter profile lists their location as Epping Forest, a stretch of ancient woodlands between London and Essex. This fact would seem strange to anyone who hasn't seen photos of the band dressed as bulky brown and green trees. Their electronic post-punk is as boisterous and enjoyable as it is surreal. Their 2019 sophomore album, Stunning Luxury, is a must-listen for punk fans or anyone who enjoys wonky, off-beat art.
Snapped Ankles have flourished in the sub-tropical climes of warehouse and squat parties, moving onto performance art collaborations with filmmakers and shows in unlikely locations such as barber shops, games arcades and the forests they once called home. They plough a singular furrow at improbable angles.
We're excited London band  Snapped Ankles live at Rough trade Records Nottingham on Friday 29th September, from 7pm. the band will be signing copies of their debut record, 'Come Play The Trees' .