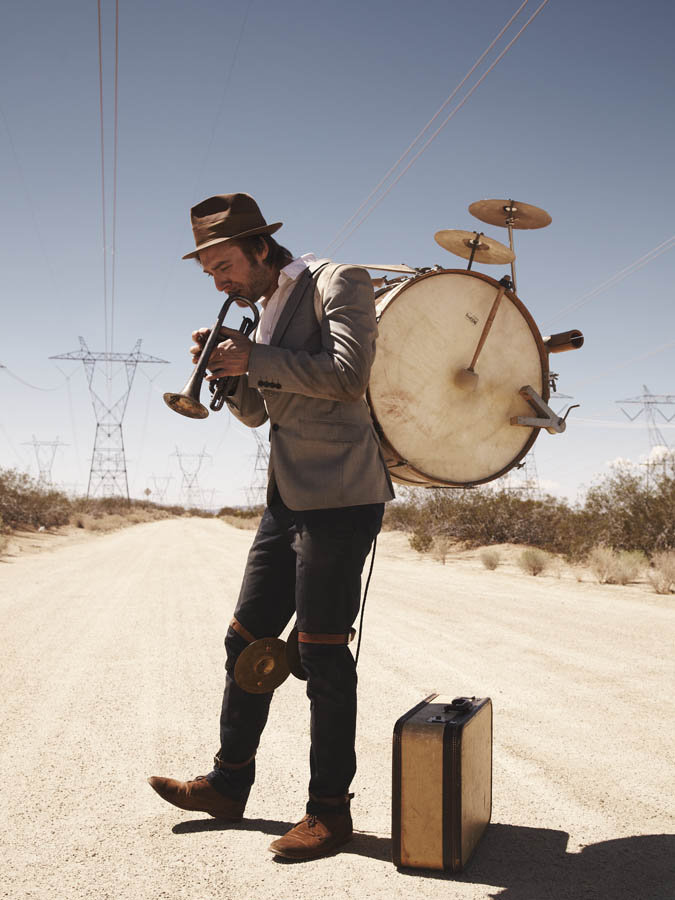 Tyler Lyle's new record. The Native Genius of Desert Plants is a three-and-a-half year introspection that triumphantly sought out a level of understanding in the face of adversity. The album reflects not just on how to make sense of the trials and tribulations we face in life, but on those magic moments that manage to persevere suffering to make life not just livable but an enviable state of being.
In 2011 Tyler Lyle self released his indie-folk debut The Golden Age & The Silver Girl, which NPR's World Café named one of the top 10 albums of 2011. 'The Golden Age & The Silver Girl' was a singular statement written as an effort at catharsis for Tyler over a break up that conjured up a lot of questions that he had not previously been forced to deal with. Fittingly, as Tyler cTyler'sompleted this effort at coming to terms with an event that had fundamentally changed him, he boarded a plane for Los Angeles the next day to start a new phase of his life.
If The Golden Age & The Silver Girl was about reckoning with one's sadness, Tyler's follow up, The Native Genius of Desert Plants, is about finally transitioning from dark to light. In contrast to the whirlwind period writing and recording his debut, Tyler was able to take his time to really find his voice on the new album, for which he wrote over 90 songs over four years. Now whittled down to 12 songs, the album maintains an element of eclecticism while speaking from a universal voice of hope and self-discovery.
Ingrained in this record is the change in perspective that Tyler has developed during his time in Los Angeles. The darkness and cynicism that were largely present in the 25-year-old that moved out west in 2011 has largely dissipated in the 29-year-old man that will be releasing The Native Genius of Desert Plants. In  words "I found a story to tell. It can be read as dialectic, told from three different lenses, or as a narrative from darkness to light. It can also be read as one single question – one that I ask in earnest and I ask expecting an answer: