Wand's music lets the soul wander their fifth full-length "Laughing Matter" is another worthy side-by-side . Laughing Matter follows the Los Angeles rock outfit's sky-high 2017 LP Plum and shapeshifting 2018 EP Perfume. While early releases from these Drag City Records mainstays were characterized by sludgy neo-garage and fuzzy stoner psych, their latest offerings conjure far too much slippery wonder to warrant concise categorization. Wand take risks and thrive on contradiction—their heady guitar embellishments keep you on your toes, and their surreal imagery simultaneously makes you feel insignificant and a pivotal part of the cosmos.
Laughing Matter is a intoxicating listen for a number of reasons. Their often opaque lyrics are a strangely touching and immersive experience, and lead vocalist Cory Hanson delivers them with a benevolence that will allow you to trust fall into his snug, fluttering coo. Wand's affection for nature is evident, and there's both a foreboding sense that something is slipping from grasp and a blissful acceptance of its fleeting or cyclical existence. "Rio Grande" captures a grand trek with breathtaking vistas ("Rivers twist like spider's silk around the stolen land") and their evocative descriptions are filtered through Hanson's warm vocal eccentricities. "Lucky's Sight" is an abstract, sensory collage with one of the record's most exhilarating outros and most dramatically vivid lines ("a bag of pollinated daydreams smeared across an empty street").
Amidst reverberating guitars and raining cymbals, "Scarecrow" expresses in the most tragically sublime terms, the plight of a straw-filled scarecrow standing guard in a field of grain as the scarecrow falls victim to the very crows it's meant to spook. "Walkie Talkie" sees Wand at their sunniest peak as Hanson sings about the blurring of senses, "I'm kissed by the sight and I'm struck by the sound / My heart blinks like a light as I hitch into town."
The outro is another highlight with booming, coiled drums and Hanson's enchanting backing vocals that weave in and out of the foreground. "High Planes Drifter" recalls the compassionate acoustics of Hanson's solo effort The Unborn Capitalist From Limbo, if you swapped heavenly strings for intergalactic synths, and the instrumental "Hare" gently bubbles below the surface with pirouetting keys and eerie violin screeches. "Wonder" may be the record's finest offering with its juxtaposition of ballsy, overdriven guitars and sweet, blissful vocal melodies.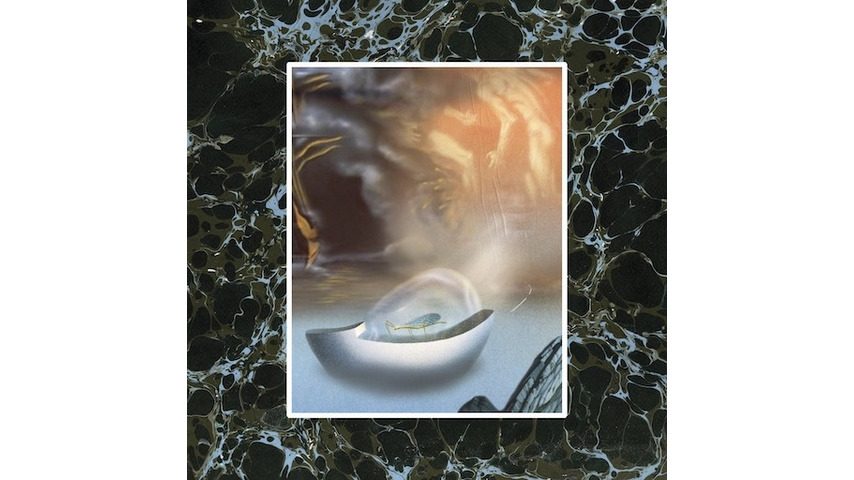 The first disc of this double album release is more immediately gratifying, in part because of the track lengths on the second. You might find songs like "Evening Star," "Airplane" and "Lucky's Sight" a bit lengthy or decadent after a few listens, but the more you return to these longer cuts, the more melodic Easter eggs you'll uncover.
Side two opens with the sound of instruments aimlessly plucking as if they've just plugged in and tuned up following the album's implied intermission, and the eventual meandering piano lines and propulsive guitars create a paradoxical tornado of immense sonic weight. Tracks like "xoxo" and "Airplane" exhibit how quickly and smoothly Wand can transition from chill soundscapes to blustery musical tangents. Their extended, contorted guitar jams range from prog to kraut to psych, their keyboards are both familiar yet elusive and their percussion swings from machine-like to completely off-the-cuff. Keyboardist Sofia Arreguin's occasional lead and backing vocals are straightforward yet consolatory, and drummer Evan Burrows' candid, Lou Reed-indebted vocals on "Jennifer's Gone" enhance the frank, depressing quality of the track's mourning lines.
Throughout Laughing Matter, Hanson and Burrows' lyrics take everything known about defined forms and senses and turn them on their head—sounds can be swallowed, the future's neck can be cut and life can eat into life—and the album's improvisational jams, winding outros and emotionally crushing melodies result in perhaps Wand's most realized release yet.