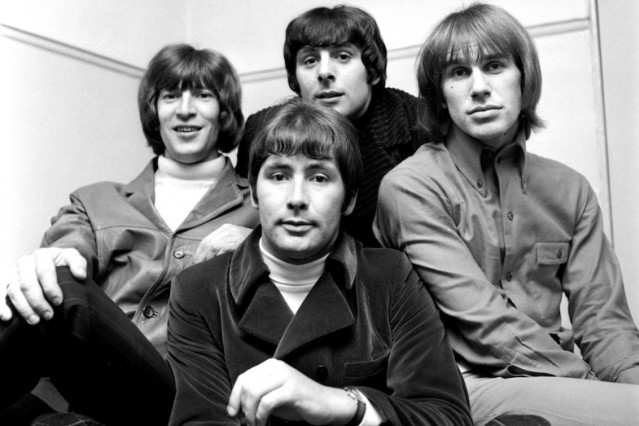 In 1968. The Troggs were among my favorite 60's garage rock/punk bands. Their big claim to fame was "Wild Thing" in 1966. The song reached No5 in the UK. The Troggs lead singer Reg Presley apparently wrote this in about 10 minutes. Reg Presley's real name is Reginald Ball, he adopted the name of Presley in 1966 as a publicity stunt. He was inspired by the Joy Strings Salvation Army band he'd seen on TV
The Troggs are not the only band to have success with this song. Wet, Wet, Wet recorded this song and that version was at the No1 spot in the UK in 1994. A huge hit when Wet Wet Wet covered it for the movie Four Weddings And A Funeral. The band chose it over Gloria Gaynor's "I Will Survive" and Barry Manilow's "Can't Smile Without You" even though some of their members hadn't heard it before. Their version was No#1 for 15 weeks and became the best selling single in the UK in 1994. Wet Wet Wet claimed they asked their record company to pull the song because they were sick of it. Their version does hold the record for most weeks at #1 for a UK based act.
When this was revived by Wet Wet Wet, Reg Presley got massive royalties as the songwriter. He denoted the proceeds to crop circle research.
REM and the Troggs made an album together called "Athens Andover"… REM later released a live version of the song.   
R.E.M. did a cover of this as well, which they played on an episode of MTV Unplugged. The video for this can be found on their VHS/DVD This Film Is On, featuring all the videos for the songs off their 1991 album Out Of Time.
Presley recalled the inspiration for the song in the July 2011 edition of Mojo magazine: "I got back from America, I smelt the Sunday lunch cooking (inhales deeply), phaaaaw – after about 25 years on burgers – I kissed my wife, my little daughter, four years old. We went into the lounge and those Salvation Girls, The Joystrings, were on television, banging their tambourines and singing something, 'Love, love,' love.' I went over to turn it off, knelt down and hearing that 'Love, love' I got a bass line, (sings) 'doom, doom doom, doom doom, doom doom, doom,' and I got: 'I feel it in my fingers, I feel it in my toes. My wife, my kid… And so the feeling grows.