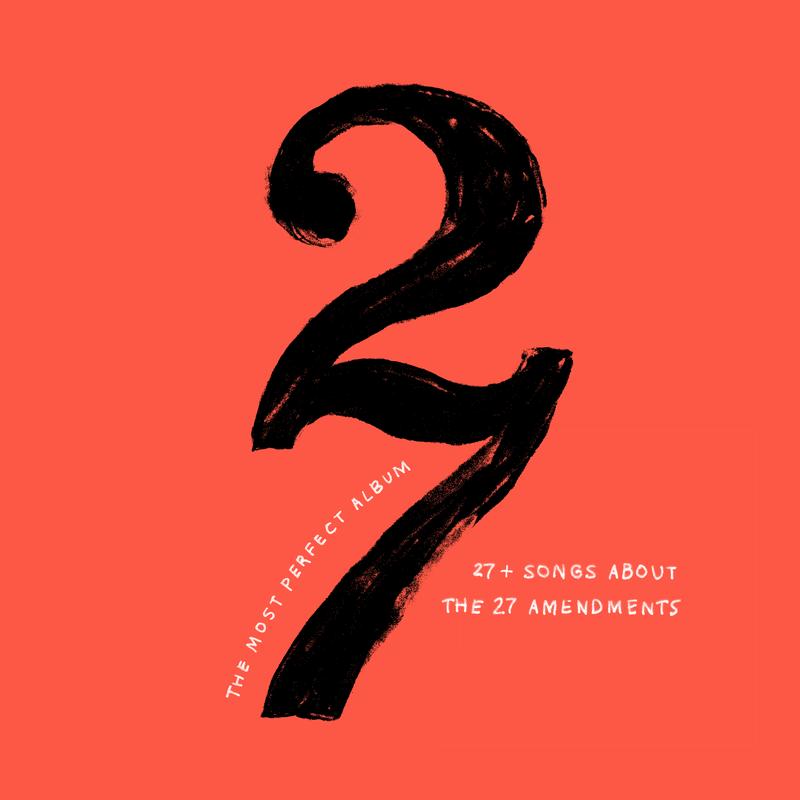 More Perfect is back with something totally new and exciting. They just dropped an Album 27: The Most Perfect Album is like a Constitutional mix-tape, a Schoolhouse Rock for the 21st century. The album features original tracks by artists like Dolly Parton, Kash Doll, and Devendra Banhart: 27+ songs inspired by the 27 Amendments. Alongside the album they'll be releasing short stories deep-diving into each amendment's history and resonance. In this episode, we preview a few songs and dive into the poetic dream behind the First Amendment.
TheMore Perfectpodcast from WNYC Studios is turning its insightful political analysis into educational activism with the announcement of 27: The Most Perfect Album, a compilation of original songs inspired by the 27 Amendments to the U.S. Constitution.
The set features a song, and in some cases more than one, for each amendment by a diverse and highly acclaimed group of artists, They Might Be Giants . The accompanying podcast will also add to its star power with voice-over narration from award-winning actor Jeffrey Wright.
The first release is folk singer-songwriter Kevin Morby's take on the 24th Amendment's elimination of poll taxes, . It's a blues-driven tune that only Morby's observational lyrics and circuitous storytelling could conjure. He reflects the history of the legislation by noting small financial grievances and sacrifices that accrue throughout time until it becomes clear that nothing can break the cycle except the right to vote.
27: The Most Perfect Album is set to drop on September. 18th and will coincide with the premiere of More Perfect's third season, which will break down each amendment and apply it to the modern day. Though the series will serve a much different tune than its companion album, it's certain to strike a chord.
In a statement, More Perfect creator and host Jad Abumrad says, "The mission of this album is to take these sometimes forgotten words and animate them through the power of music. These 27 amendments not only outline our basic rights as Americans, but they also show a country changing, evolving, re-imagining itself. Striving (and not always succeeding) to be better. These songs will be a way to say that these words matter."