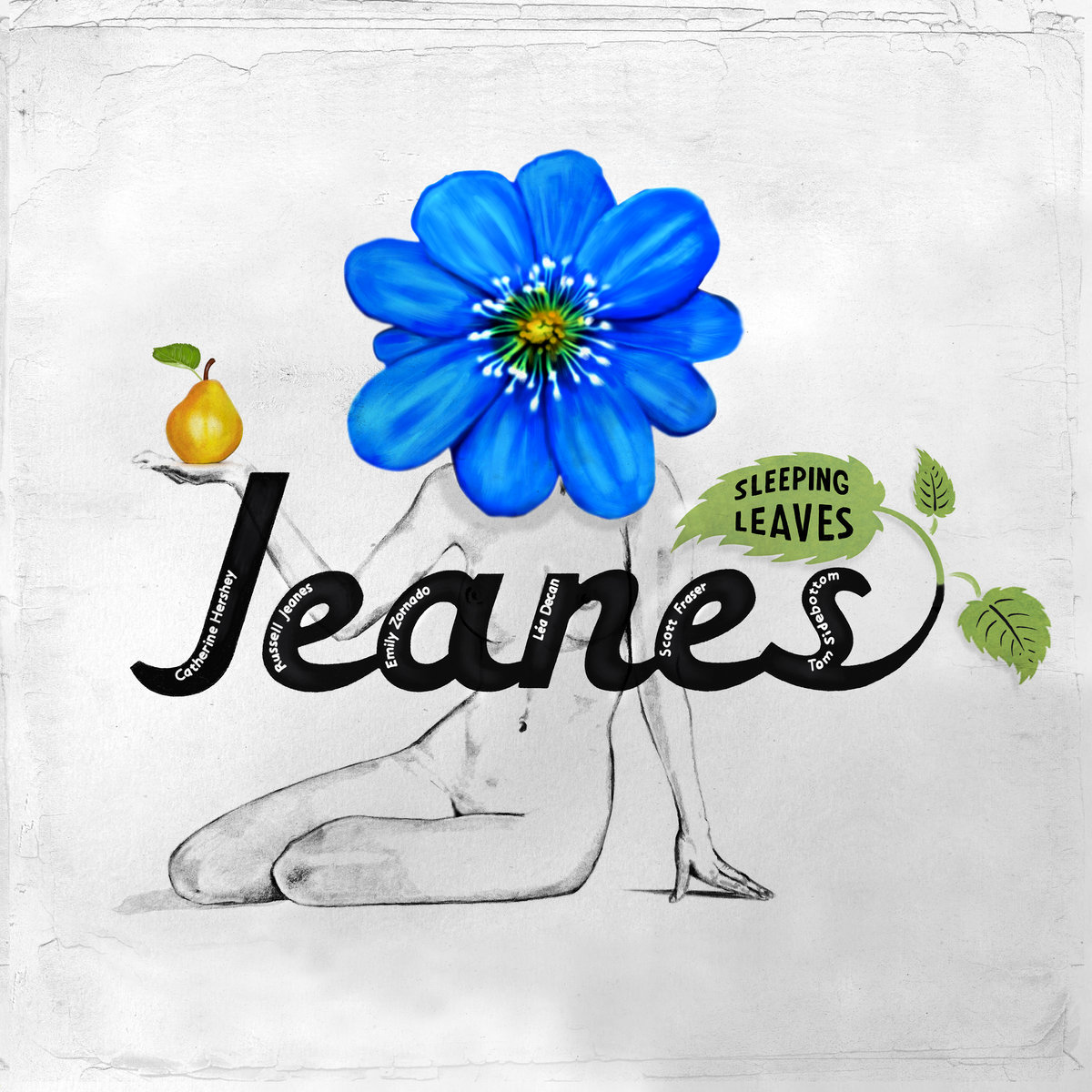 Don't be surprised if Russ Jeanes 'Smiles With Her Eyes' spirits you away from the hustle and bustle of the city. That's because Emily Grace Zornado's vocals were recorded in a US National Park after the tune was first assembled in Jeanes' Yorkshire cottage. This ear smiler is fragile, serene and just so devastatingly in love with the world it can't help but be contagious to the rest of us. That tender voice reigns supreme so we end up with the kind of lullaby that both young and old can snuggle up to. And the best thing is that there is a world of other Jeanes songs that are similarly as cherubic
With the constant barrage of noise from 'man made' things, fighting for our attention every waking second, many of us forget the soft call of natures voice.
'Jeanes' Debut EP 'Sleeping Leaves' tells stories of sleeping fields, breathing trees & drunken bees.
We are delighted that Folkstock Records are going to be releasing the tracks on this EP as singles
Written after reading a quote from Roald Dahl about eye smilers, and photographs called 'Heavenly Creatures' by Benjamin Alexander Huseby of Behati Prinsloo, Felicity Gilbert and Romina Lanaro, showing two girls asleep, entwined in a summer field. Emily Grace Zornado recorded her beautiful layered harmonies and vocals at the height of summer, near a small national park in Danielson Connecticut.
Smiles With Her Eyes is the third track on the EP. It's been cleaned up and re mastered