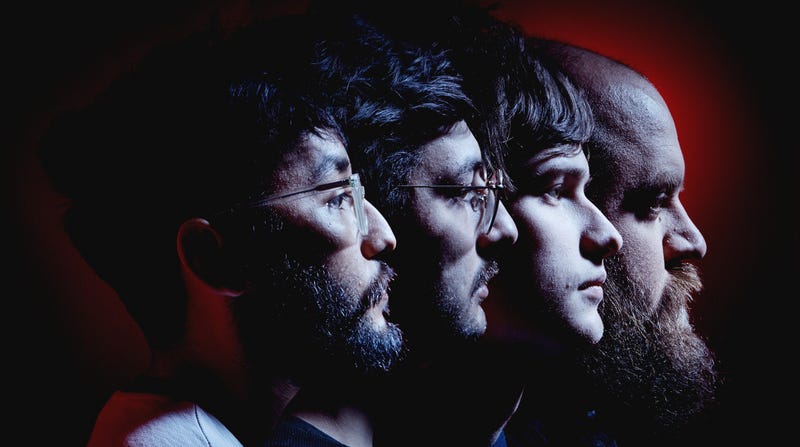 The band Foxing have always been ambitious. From its ornate music videos to the post-rock sprawl of 2015's album Dealer, the band has never taken the direct route to anything. This was evident even before Nearer My God was released, as the band put out five different versions of the title track, each one seeing vocalist Conor Murphy tackle the song in a different language. It was impressive, not only because it showcased how strong Murphy's singing has become since the release of Foxing's debut album, The Albatross, in 2013, but also because it hinted at the full scope of the group's latest.
While Foxing was once pegged as an emo band, it always wanted to achieve more, and Nearer My Godis proof of it. Opener "Grand Paradise" is more Prince than The Promise Ring, with thunderous electronic claps serving as the backbeat to Murphy's effects-drenched voice. Even when Foxing plays the part of a rock band, the songs buck easy definition. "Slapstick," "Nearer My God," and "Crown Candy" are all expansive works that pull from post-rock, indie, soul, and electronic without feeling like some ham-fisted combination. It's as impressive as it is expansive, .
No one song easily encapsulates the record, but listen to "Slapstick" and watch the accompanying video to get a sense of the sheer scope of this thing.
Foxing – "Slapstick" from the album Nearer My God