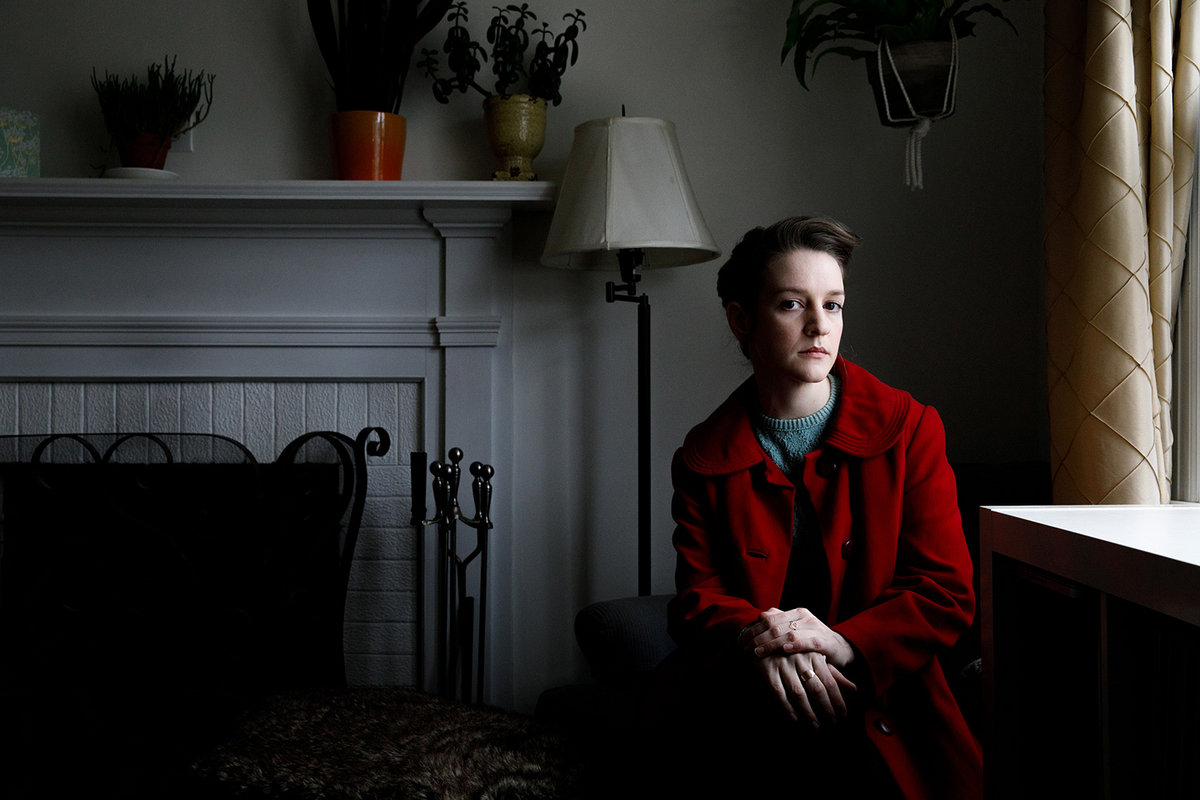 It's hard to imagine that Juliana Daugherty's softness and subtlety could materialize amid the tumult of current-day Charlottesville, VA, to analyse their every word for some hint of the planet altering political turmoil that engulfed the city during last year's riots, but every mode of being continues in the people of Charlottesville, as it does elsewhere, despite the impressions headlines might give. Despite the societal ills that dominate our screens, private struggles still exist, and Daugherty's debut Light gives them palatable, manageable, and satisfying form.
"I wrote this record partly to strip mental illness of its power," Daugherty says. She adds, "There is nothing useful or beautiful to be gleaned from the experience of depression." Though this statement seems contrary to the romantic tone of Light, it's refreshing to hear an artist speak of their own depression with objectivity, unwilling to be charmed by the gloom. Daugherty wields her songcraft like a sword, not a diary to be buried in a drawer.
As one listens, it becomes clear that Light was not a title chosen despite the gravity of its subject matter– romantic struggle, abject depression, and throbbing vulnerability– but rather in service of it. Light, so to speak, comes when we give shape to what haunts us.
Listening to Juliana Daugherty though, you're reminded of something arguably more important, reminded that as world events occur, the everyday lives of people must carry on. Juliana's debut album, Light, is a reminder that the private struggle remains. That album will arrive at the start of next month, and ahead of its release, this week Juliana has shared the latest offering from it, new single, Baby Teeth.
Discussing the track Juliana has suggested it is, "essentially a breakup song", only presented with the clarity of time and distance, it serves largely as a chance to, "get the final word in". Juliana's background may be classical music, on Baby Teeth though, any sense of layering and complexity is stripped back, to the rawest, most vital bones. Juliana is, for the most part, accompanied by just a muted, rhythmic guitar, allowing her dancing, pirouetting vocal melodies to shine brightly and beautifully. The wonderful vocal tone is easy to get lost in, yet make no mistake, in the lyrics are some painfully barbed words, as she sings, "when it's just us two, you fill the room making your righteous pronouncements like someone is counting." Brutal, beautiful music, a winning combo in our book, Juliana Daughtery is shaping up as one of the year's most intriguing newcomers.
From the debut album Light. Available June 1st, 2018 from Western Vinyl.