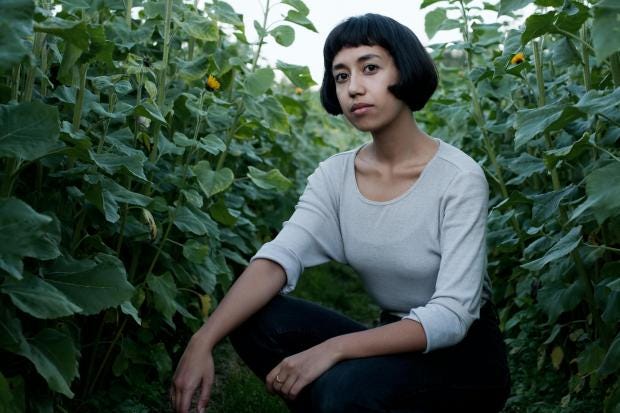 Haley Heynderickx is an expert at confessional songwriting. Turning her gaze inward, she recalls the delicate sounds of Joni Mitchell and Joan Baez, while crafting earworms that serve as therapy for the Portland-based singer-songwriter. With her superb debut album I Need To Start A Garden, Heynderickx analyses her own self-doubt and isolation, all the while trying to find confidence.
Premiering Heynderickx new video for one of the most poignant tracks on the record: "No Face." The track stemmed from the idea of a Miyazaki character in the film Spirited Away. Of the song, Heynderickx says, "'No Face' represents a soul in no-man's-land. The song is an odd ramble written after witnessing a bar fight in Portland based on racial discrimination. The question that started the fight was simply, 'what race are you?'"
The visual is a simplistic, emotional portrait of energy around Heynderickx. "Haley and I wanted a silhouette for simplicity to compliment the song," says music video director Evan James Atwood. "Shooting it surrounded by these plants, the Palo Santo, and the energy…it came together naturally in one take. We both loved how we tapped into the heart of the song itself — capturing the emotion so strongly."
"No Face" is the opening track off 'I Need to Start a Garden', Haley Heynderickx critically acclaimed full-length debut, out now on Mama Bird Recording Co.