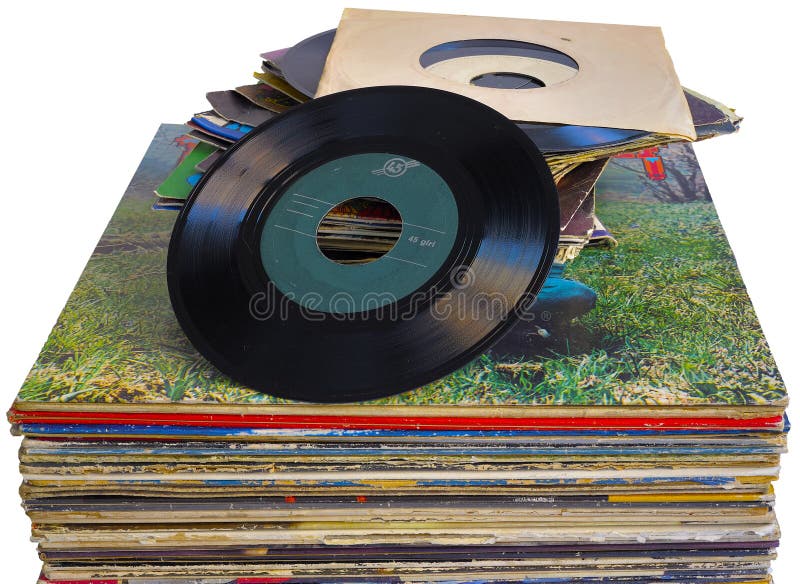 There are some great releases out this week, with the new Blossoms LP having been eagerly awaited by everyone from the young to the… less young,  There is a standard CD edition and a deluxe 2CD edition (inc. acoustic versions of all the tracks on the album), a standard LP and an in-store only deluxe LP with the same acoustic versions as found on the CD!  Also a new Okkervil River LP which, though more political, still maintains the playful but sincere songwriting charm and perfectly measured anthemic melodicism we've come to expect from them.
As well as those two, a superb new Speedy Ortiz you really need to hear this one, it's excellent and an evolved follow-up to 2014's 'Hills End' from the DMA's, mixing the jangling britpop era guitars of Oasis etc with some more refined production, and psychedelic influence from the years since the britpop 'boom'.
Blossoms – Cool Like You
Blossoms second album sees them return with 11 tracks of 80s inspired synth-layered pop bliss. On lead single I Can't Stand It, the band bring the tempo up and combine it with cascading synth riffs, while There's A Reason Why (I Never Returned Your Calls) brings a previously unheard anthemic rock quality to the bands sound.
Forth Wanderers  –  Forth Wanderers
Forth Wanderers employ a tin-can-telephone style of composition which they use even when living in the same area code. Since first collaborating in 2013 as Montclair, New Jersey high schoolers, guitarist and songwriter Ben Guterl and vocalist Ava Trilling have passed songs back and forth like pen pals. Guterl will devise an instrumental skeleton before sending it to vocalist Ava Trilling who pens the lyrics based off the melody. The duo then gather alongside guitarist Duke Greene, bassist Noah Schifrin, and drummer Zach Lorelli to expand upon the demo. It's a patient and practiced writing system that has carried the quintet through two EPs (2013's Mahogany and 2016's Slop) and one LP (2014's Tough Love). Forth Wanderers, the group's sophomore record and Sub Pop debut, is the groups' most comprehensive and assured statement yet.
Now living in Ohio and New York respectively, Guterl and Trilling have evolved their separate but collaborative writing process. "The only way I can really write is by myself in my room with a notebook, listening to the song over and over again," Trilling says. "I've never sat down to write a story, I write the song as it unfolds." Since her lyrics are often embedded with intimate truths from her life, the private writing experience often leads to intense self-reflection.
On Forth Wanderers these introspections include meditations on relationships, discovery, and finding oneself adrift. Despite the inherent heaviness of those themes, Forth Wanderers feels joyous, a rock record bursting with heart. Take "Not for Me," a romping track about "the ambivalence of love." Trilling's confession of "I can't feel the earth beneath my feet/Flowers bloom but not for me" resists feeling like a dreary, pitying complaint; instead, as her bandmates bolster her melancholy with interlocking harmonic intricacies, she soars with self-actualization. Opener "Nevermine," is a surge of confidence inspired by an ex-lover who is still captivated by her image. "I don't think I know who you are anymore/And I think I knew who I was before," she jabs with relish. On "Ages Ago" Trilling paints the image of a constantly-shifting enigmatic lover. "I wasn't sure who they were, they changed constantly (hence the metaphor describing the "grey coat" and cutting their hair just to "stay afloat")," she says. "I wasn't going to wait any longer to find out."
Recorded over five days by friend and audio engineer Cameron Konner at his Philadelphia home studio, Forth Wanderers amplifies the heartfelt sentiments of their earlier works into massive anthems. Guterl and Greene's guitars have never sounded sharper, Schifrin and Lorelli's terse rhythm section is restless, and Trilling sounds more self-assured than ever. These are exuberant, profound songs driven by tightly bound melodies and a loving attention to detail.
DMA's  –   For Now
Produced by the band alongside Kim Moyes of The Presets, For Now is a gloriously uplifting album of beautifully honed, passionately emotive rock'n'roll songs. A teaser of what to expect emerged late last year when intro track Dawning was released. Demonstrating that the DMA'S are brimming with confidence, its crowd-pleasing hook and rich melodies made for the kind of timeless indie anthem that bands rarely seem to write any more.While the collection echoes the strident, hook-heavy Britpop and Madchester influences of the band's debut on tracks such as the explosive opener For Now and Depeche Mode-esque Do I Need You Now?, it's also an album that demonstrates a very organic evolution. The End (written by guitarist Johnny Took) shows Kim Moyes' influence with its dark electronic production and synths, while the psychedelic-tinged Emily Whyte (written by guitarist Matt Mason) erupts into an epic, blissed out album closer.
Speedy Ortiz  – Twerp Verse
"Necessary brattiness" is the motto for Speedy Ortiz's dauntless new collection of songs, Twerp Verse, out via Carpark Records. The follow-up to 2015's acclaimed Foil Deer, the band's latest indie rock missive is prompted by a tidal wave of voices, no longer silent on the hurt they've endured from society's margins. But like many of these truth-tellers, songwriter, guitarist and singer Sadie Dupuis scales the careful line between what she calls being "outrageous and practical" in order to be heard at all. Twerp Verse, Speedy's third album and first with Philadelphian Andy Molholt (Laser Background) on second guitar, is urgent and taut, adding surprising textures like Linn drums and whirled guitar processing to their off- kilter hooks. The band's camaraderie and crate-digging is evident, with diffuse reference points like Squeeze, Hop Along, Prince, Paramore, and Brenda Lee being sucked into the band's chaos. Even when Dupuis sings of alienation and political weariness, the pop maelstrom swirling around her provides a defiantly charged, mussed-but-hooky optimism.
LP+ – Deluxe LP is pink coloured vinyl with rainbow splatter in Gatefold jacket. Includes Bonus 7" (A Side: Le Mans B Side: Saint Fret) Includes Lyric Sheet Insert and Download.
Tiny Ruins – Some Were Meant For Sea
Reissue of the New Zealanders album on Gold vinyl with Download Code. Never before released on vinyl in the UK the album, Some Were Meant For Sea exists in dappled warmness: Fullbrook's striking vocal timbre conjuring a natural imagery born from earth and sea. Recorded in a diminutive hall, once the local school of South Gippsland, Fullbrook worked with producer J Walker (Holly Throsby, Machine Translations) and between the pair, some cello, violin, piano and accordion were added to the otherwise bare-boned songs, which were all recorded entirely live.