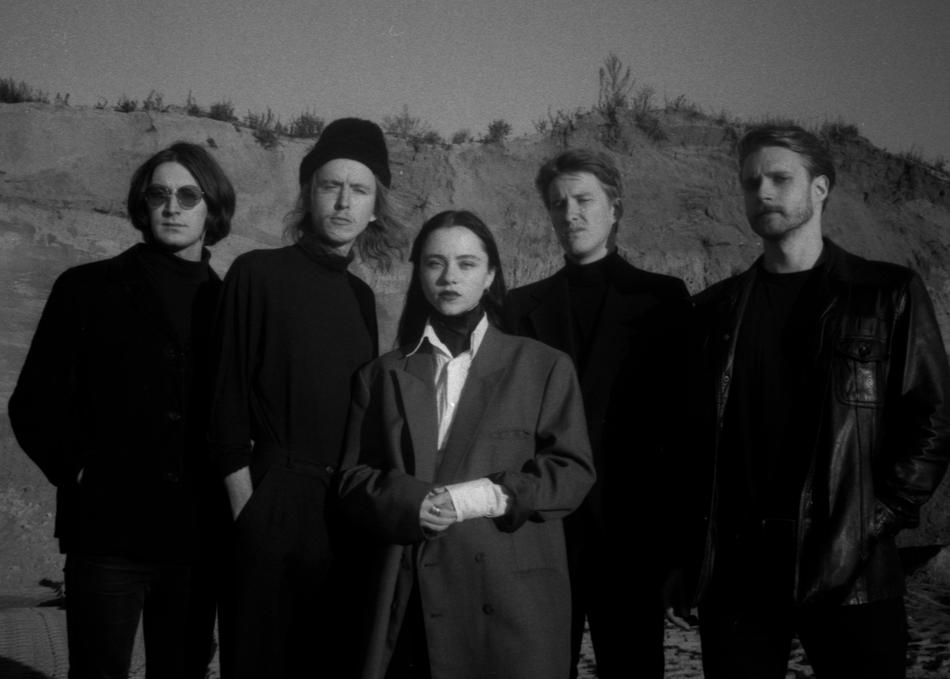 HOLY MOTORS is a Tallinn, Estonia based on dark twang & reverb sound like a band from a nonexistent movie. It bows to engines and echos and film-directors. Cinematic suspension is often more than not what drives the band towards a melody and meaning.  It's "psychedelic rock that hits like a dream despite undoubtedly seeking to soundtrack nightmares". Thankfully, Slow Sundown, Holy Motors' debut full length release, finds the Estonian dream catchers utilizing a similar sonic palette ranging from dark psychedelic pop to shoegaze-inflected western music. But much like 2015's Heavenly Creatures 7"vinyl, provided only a fleeting glimpse into the sounds that their music evokes.
Slow Sundown's eight tracks offer a more immersive experience for those brave enough to take the ride. While the guitar lines from lonely cowboy ballads like "Honeymooning" could easily serve as the central themes for unwritten Morriccone scores, dystopian anthems like the rhythmically propelled Signs break new ground for the band and demonstrate that Holy Motors are not bound by their influences. Thematically the album is comprised primarily of sad love songs centered around the idea of motion – the motion of a satellite orbiting a planet, the motion of a passenger riding shotgun in a car – as it relates to stellar-scale and existential isolation. Produced by Merchandise's Carson Cox and recorded at Brooklyn's Kutch1 Studios when the band was visiting the US on tourist visas, Slow Sundown is a beautiful alien artifact that definitively delivers on everything we have been promised by Holy Motors' work to date.
In it´s time, Holy Motors have supported Sic Alps, Dirty Fences and Mystery Train. The latter a movie by Jim Jarmusch.