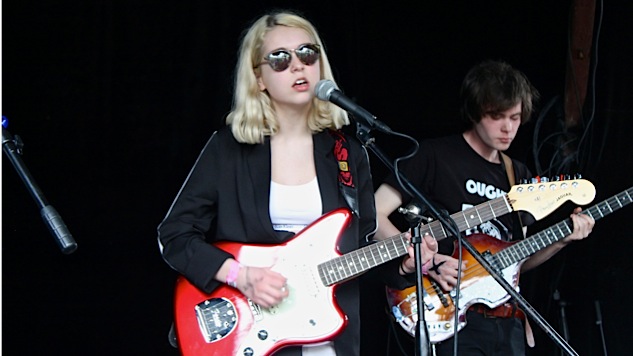 Lindsey Jordan has a lot of firepower for an 18-year-old. The Maryland-based Matador Records signee was stylishly clad with a red guitar in tow and sleek shades. Throughout the set, the band gave way to the commanding Jordan for a powerful 40 minutes in front of what felt like the largest crowd of the day. Something big is brewing here, take note…For Indie rock wunderkind Lindsey Jordan and her band, Snail Mail, have announced the release of their debut album. Lush, which follows 2017's Habit EP, is out June 8th via Matador Records.
"Pristine" continues the personal, intimate feel of Habit, which was written in Jordan's suburban bedroom. But "Pristine" aims a bit higher, with soaring choruses and crisp guitars crafting a shimmering backdrop for Jordan's musings on young love. "Don't you like me for me?" she sings. "I know myself, I'll never love anyone else."
Ah, to be young. And yet, "Pristine" is a grand step forward for a promising songwriter who — despite the hype — is really just getting started.