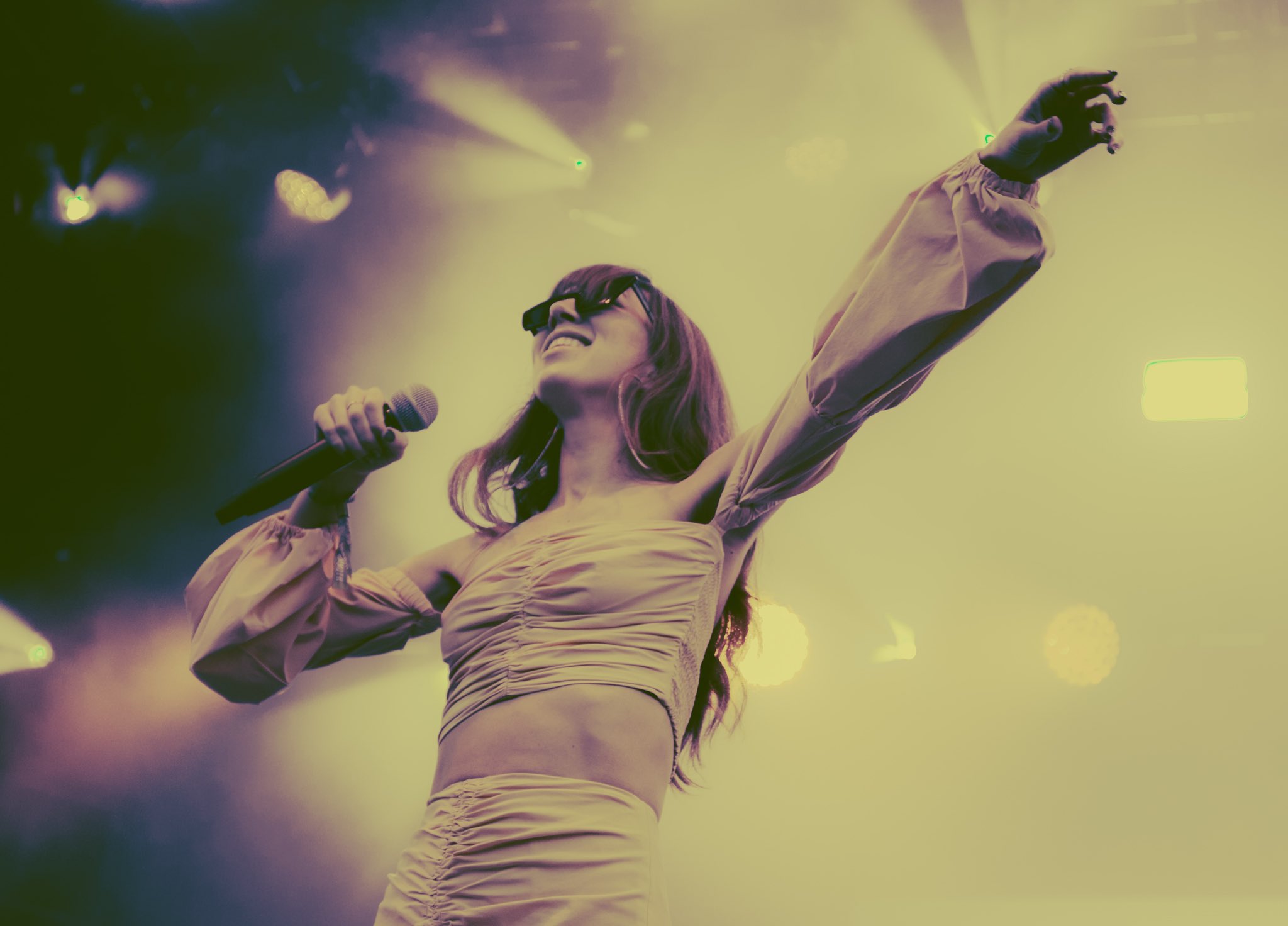 A break-out artist, the vocalist and songwriter's latest single "You Don't Know About Me" tackles the weighty issue of pro-life versus pro-choice.  Not someone who has been overtly political for most of her life, having her child in the current climate has naturally brought these issues to the fore for her.
Vos had been singing back-up vocals, or on tour playing keyboards for bands on the LA scene for several years. Her vocals are also featured on "Rolling Dice" a glitchy track by Australian producer, Just A Gent. Though she harbored ambitions to be a front woman, she never found the opportunity or courage prior to falling pregnant.
White Noise," a song about Los Angeles native Ella Vos's  It's pronounced "ehya vos" meaning She/You in Spanish. I liked this idea of a kind of relationship name: 'she' meaning woman or me, and 'you'; meaning everyone else. It evolved into a stage name, and I decided to just own it. I struggle with Postpartum depression, so it may not be the most chart-friendly of themes but it has struck a chord. The pairing of her gauzy vocals with sparse electronics was released late last year. Since then, it has had 14 million streams.