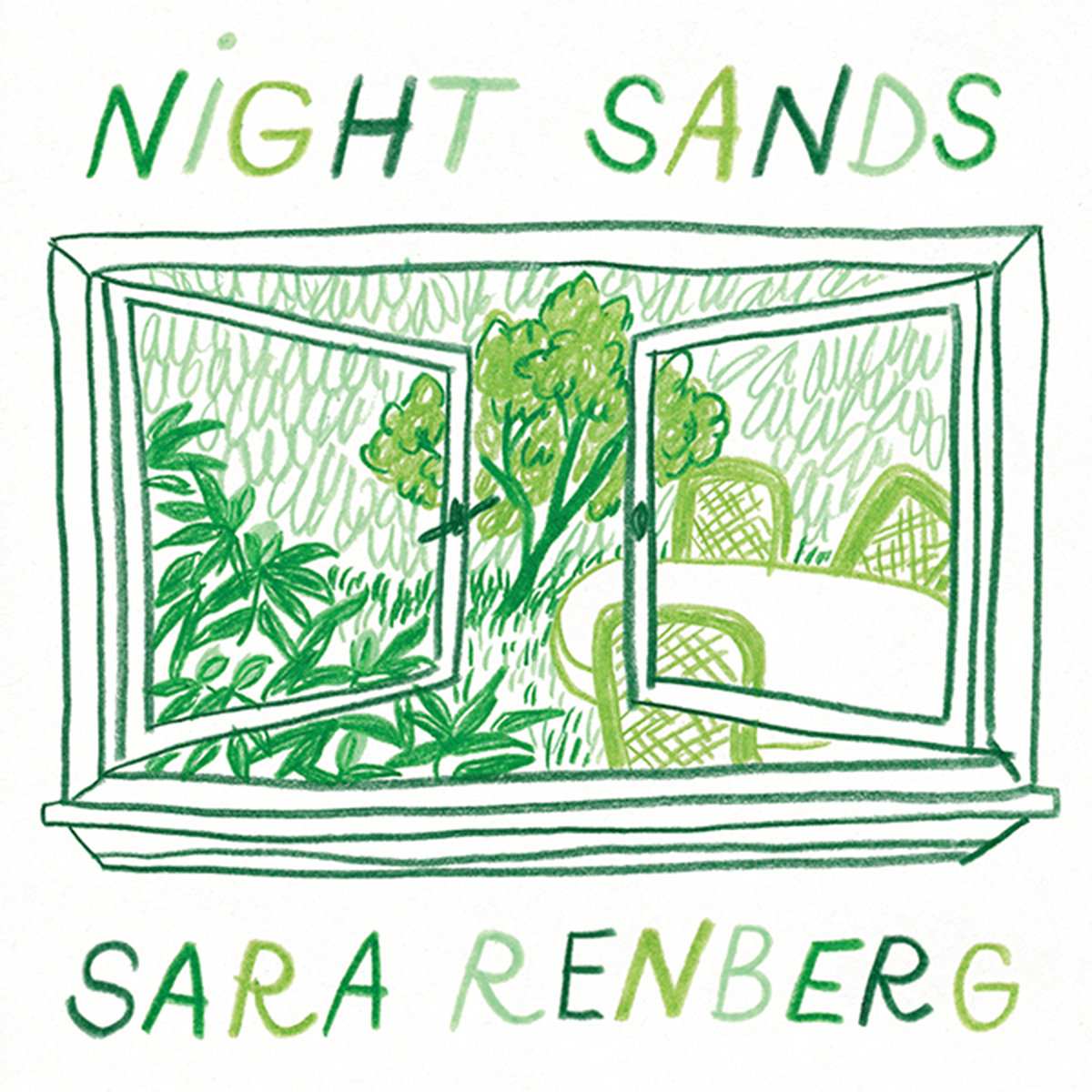 Sara Renberg is a songwriter hailing from Portland and now based out of Pittsburgh. Having recently released her second album, Night Sands, on the excellent Antiquated Future Records, Sara has this week shared the album's second single, and stand-out track, Elderly Lesbians.
Discussing Night Sands, Sara has suggested it's a record about being, "thirty-two, gay and single", the album muses on the theme of simultaneously fearing and craving intimacy. Jangly lackadaisical guitars drift atop lo-fi, cymbal heavy drum beats, all topped with Sara's conversational vocal style. Lyrically it really shines, Sara walking the similarly mundane-surreal tight-rope perfected by the likes of Frankie Cosmos and The Mountain Goats as she comically recalls googling, "elderly lesbians to cheer myself up but all the results were porn", before hitting straight to the emotional core with the repeated line, "I'm still not sure exactly what it means to be living in exile from old dreams". A wry observer of the minutiae that make life both crushing and beautiful, Sara Renberg and her elderly lesbians are wonderful.
The second single from Sara Renberg's sophomore album "Night Sands." Out February 2nd, 2018 on Antiquated Future Records.
Drums: Cayla Davis (on 1-4, 9)
Bass: Joshua James Amberson
All other instruments and vocals: Sara Renberg
Night Sands is out now via Antiquated Futures Records.