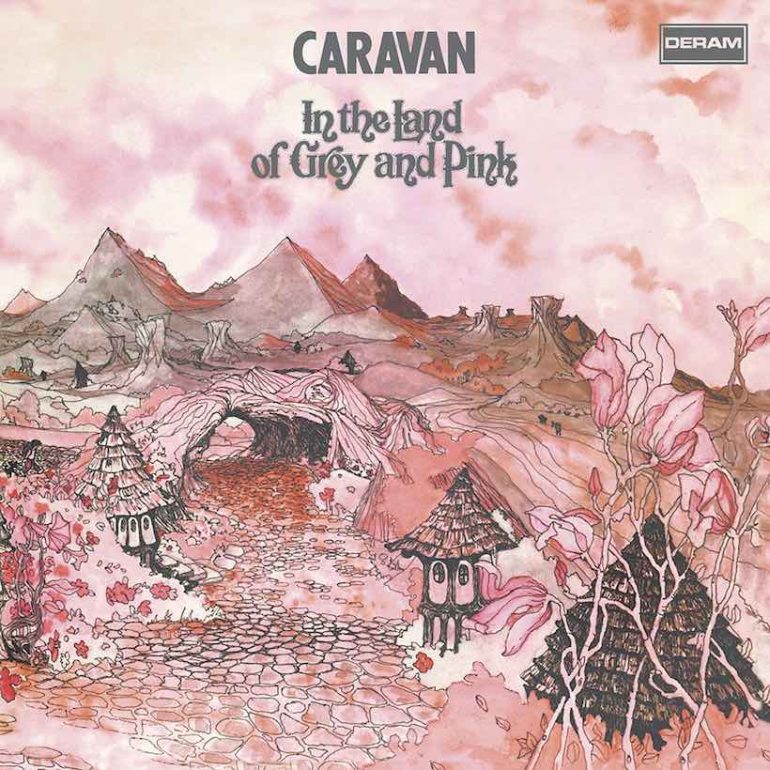 Caravan's total of just two weeks on the official UK album chart utterly belies their historical importance to the British rock landscape, and the progressive "Canterbury scene" in particular. In salute to co-founder Pye Hastings, we're discovering the band's third album, 1971's In The Land Of Grey And Pink. 
Perhaps the best-known LP by the English outfit and seen by many as their finest recording, Grey and Pink arrived some three years after Caravan came into being. They were formed by musicians who'd all played, at varying times, with Wilde Flowers, also the basis of Soft Machine. Hastings set off on this new adventure with Dave Sinclair, his cousin Richard and Richard Coughlan.
An early US deal with the Verve label led to their first, self-titled album, but proved something of a false dawn. As they built their live reputation, Caravan won a second deal with Decca Records, who released 1970's If I Could Do It All Over Again, I'd Do It All Over You. Then came the sessions at both Decca and the new AIR Studios that produced In The Land Of Grey And Pink, which proved to be the last album by this line-up until 1982.
Hastings was less prominent on this release than its predecessors, with Richard Sinclair taking the majority of the lead vocals, including on his opening composition 'Golf Girl.' Pye's lighter vocal touch was the lead for the whimsical 'Love To Love You (And Tonight Pigs Will Fly).' But it was the episodic, 22-minute 'Nine Feet Underground,' which formed the whole of side two of the LP, which came to represent the height of Caravan's free-spirited sonic experimentation and their highly individual marriage of folk, jazz and rock elements.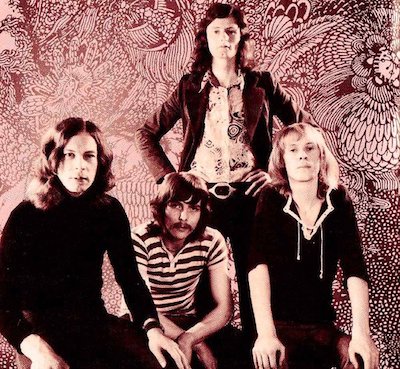 The album often exuded a poppy feel, with a piccolo solo on 'Golf Girl' by Pye's brother, fellow Canterbury alumnus Jimmy Hastings. The track was on the b-side of the single released in February 1971, led by 'Love To Love You.' The album followed in April on Decca's Deram label, with a gatefold sleeve featuring Anne-Marie Anderson's memorably Tolkienesque illustration.
The album missed the UK chart, but went on to become Caravan's bestselling release, and has always remained in catalogue. In 2011, the record's 40th anniversary was marked with a deluxe reissue. The original multi-track session and album masters were revisited by modern-day progressive music figurehead Steven Wilson, who completed new stereo and 5.1 surround sound mixes.  

More recently, after many years of talk about a solo project for Hastings, he started a successful PledgeMusic campaign to fund his first album in his own name, From The Half House, released in the summer of 2017.
Richard Sinclair – bass guitar, acoustic guitar, vocals Pye Hastings – electric guitars, acoustic guitar, vocals David Sinclair – organ, piano, Mellotron, harmony vocals Richard Coughlan – drums and percussion All songs by Richard Coughlan, Pye Hastings, Dave Sinclair and Richard Sinclair (except "Aristocracy", by Coughlan, Hastings and Richard Sinclair)