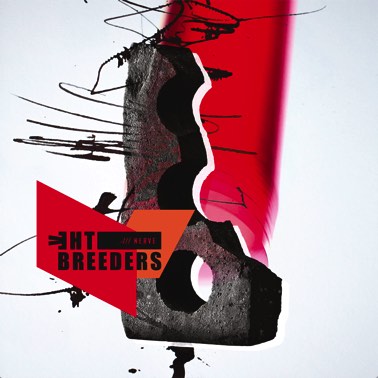 American alternative-rock heroes The Breeders have announced the details of their first new album in 10 years, "All Nerve", out on March. 2nd,
The band's classic lineup of Kim and Kelley Deal, Josephine Wiggs and Jim Macpherson will return for their new album. The Breeders returned to the stage in 2013 to celebrate the 20th anniversary of their LP, Last Splash, and have been working on new material since then. A 2018 album release was confirmed back in November.
Lead All Nerve single "Wait in the Car," released back in October, is a vindictive alternative-punk track featuring The Breeders' trademark bratty lead vocals and a "Teenage Kicks"-like guitar riff. "All Nerve" itself is a dynamic track that ping-pongs between subdued verses and crunching choruses.
Revisit "Wait in the Car" and check out venues for The Breeders' world tour dates.
The Breeders have released two albums since the turn of the century, but their forthcoming record will be the first made with the lineup of Kim Deal, Kelley Deal, Josephine Wiggs and Jim McPherson since 1993's Last Splash. They recruited Steve Albini to help out recording drums on a few tracks, and the album promises to feature a contribution from Courtney Barnett, too. If last year's raucous "Wait in the Car" is any indication of what to expect, it should be a good time.