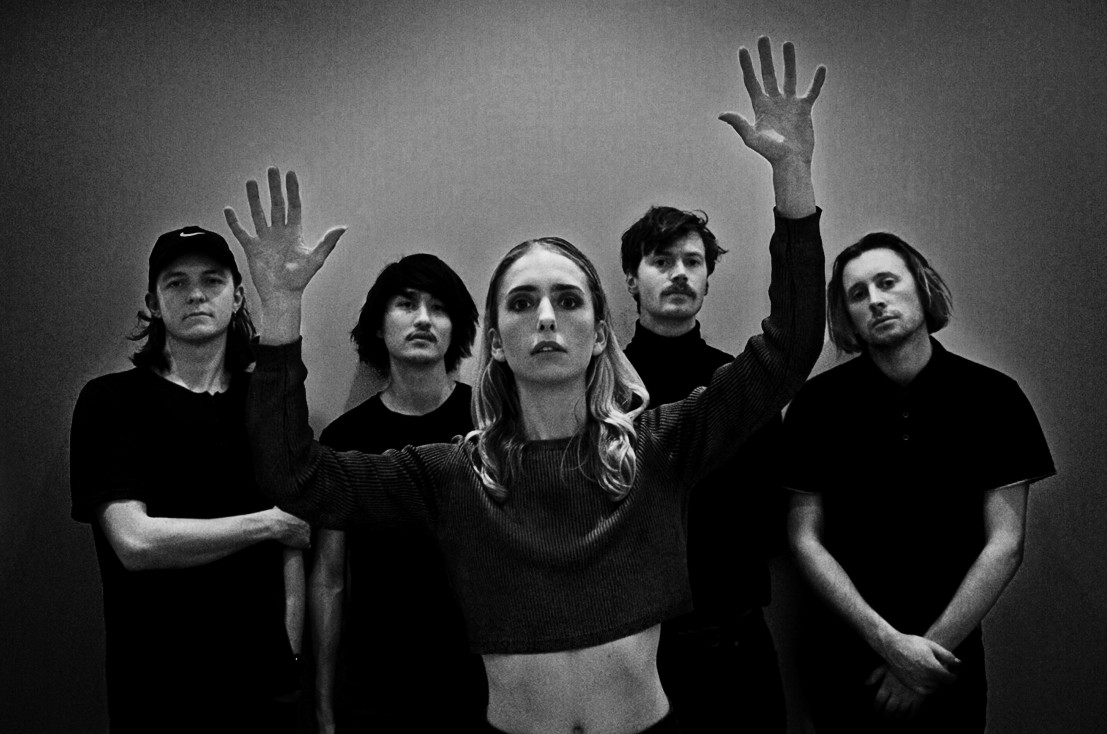 One seven-minute, epic song about freedom and dancing set to propulsive bass, spaced-out guitar, more than a hint of dance music, saxophone and hypnotic vocals. Signed to Chess Club Records, the East London five-piece led by singer and guitarist, Isabel Munoz-Newsome, the band released their debut single "Priestess" in September 2017, and we've been unable to stop listening since.
We made this together for the track My Gruesome Loving Friend. It was a day spent with our phones and each other. Thanks so much to Kitty who came with us, and who is actually the original Gruesome Loving Friend who I'm singing about.
The band follow in-kind with adventurous jams, almost like finding each other for the first time before locking into a groove that morphs the song into a sort of dance-rock track that's a million times more appealing than that description.
Pumarosa have been together for just over a year, developing from the core of Munoz-Newsome and drummer, Nicholas Owen, to the five-piece who released "Priestess". Munoz-Newsome explains the origins of the band: "We'd been playing together for quite a few years doing different projects and sort of coming in and out of playing with each other. The last band we did together ended, and I started writing stuff on my own. I thought I would get a band to play with me.
"At the beginning it was like folk music and then it became really electro, and then it became really heavy rock, and now it is what it is now!" The pieces of the band then started fitting into place: "We found Henry [Brown], who plays bass, then Tomoya [Suzuki] who plays saxophone and keys, and the last one to join was Neville [James] who plays guitar."