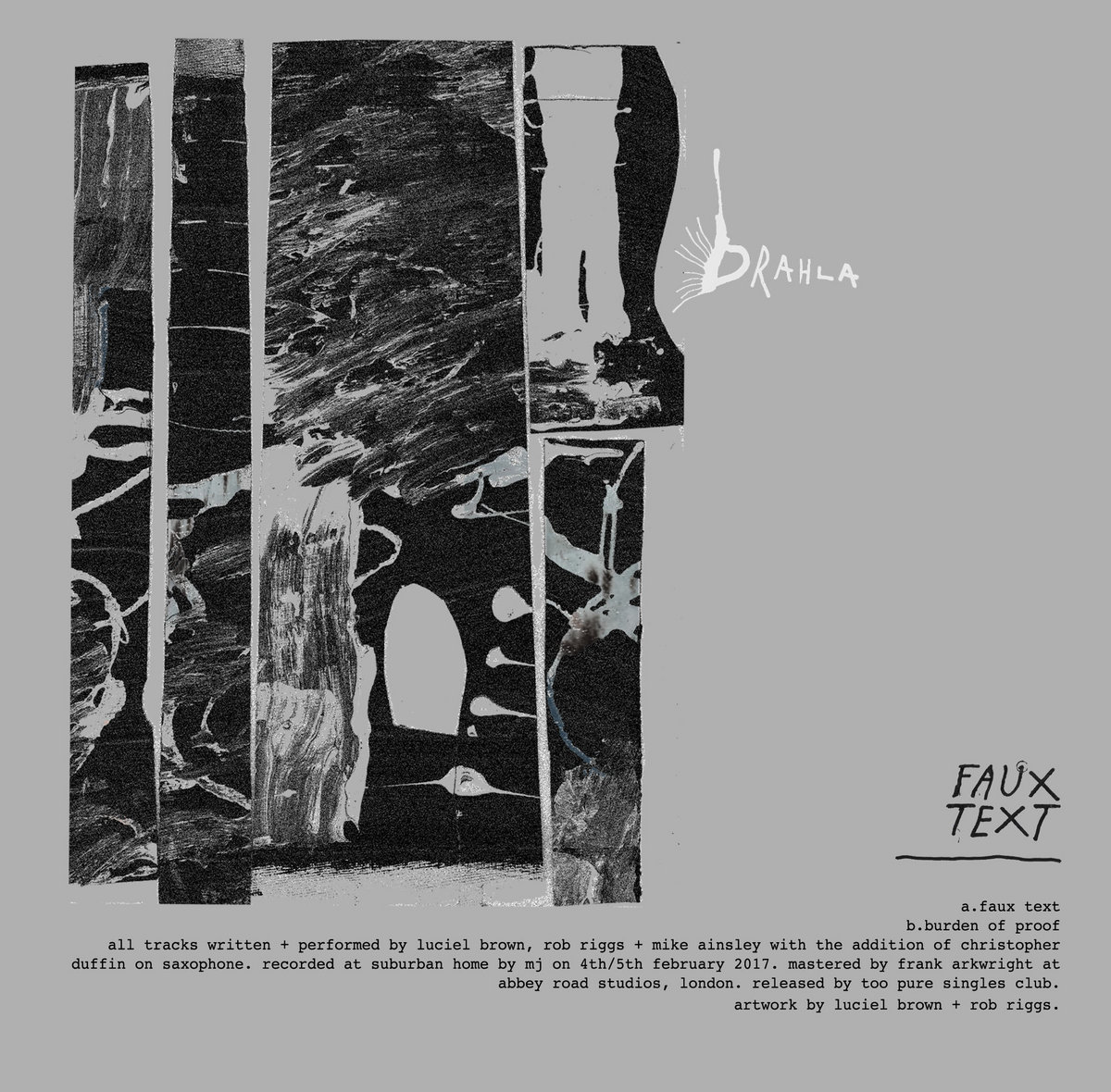 Drahla are a trio from Leeds/wakefield. Their songs exude a stripped back post punk menace & combine sparse arrangements, pounding drums & the biting chants of Luciel Brown & Rob Riggs. Songs such as Fictional Decision (released March 17th 2017 on German label – A Turntable Friend) have brought comparisons to Parquet Courts & Life without buildings. With notable supports of Buzzcocks, Menace Beach, Amber Arcades, Lion Limb & Dream Wife under there belts 2018 is set to be an exciting year for the band.
Recorded February 4/5th at Suburban Home w/ MJ.
Mastered at Abbey Road by Frank Arkwright.
Released physically on 7″ April 28th 2017 with Too Pure Singles Club (limited run of 500).
Filmed & edited by Drahla Set design by Drahla With special thanks to Nat & Robin for their studio. Faux Text is out now on 7″ single, digital download and via all streaming services.