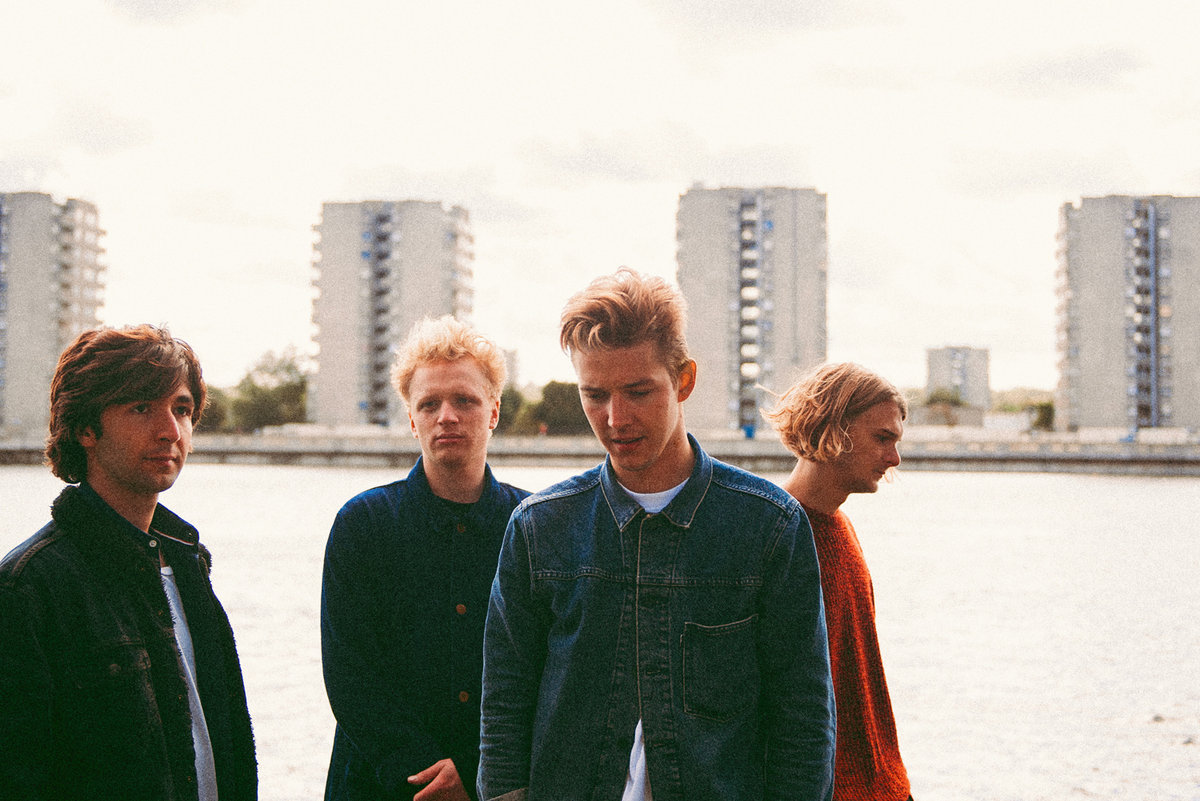 London's Stereo Honey make the bittersweet summer sound of 2017, Sizzling cinematic sensations with the kind of infectious rhythms that you just have to sway along to."The London band are only two songs into their catalogue, but the sheer depth of their songwriting is already creating waves.
It's been somewhat of a sudden and rapid rise for London quartet Stereo Honey in 2017. Having introduced themselves at the start of the year with a stunning debut track 'Where No One Knows Your Name' the band made it clear that they were here to lead the resurgence of soulful Indie guitar music, driven by the solid beats of Jake Black, accentuated by the intricate guitar soundscapes of Nicky Boiardi, guided by the grooves of bassist Ben Edwards and always framed by the stunning vocal delivery of singer Pete Restrick.
Stereo Honey spent 2017 playing shows in the farthest corners of the country with the directive of making sure their name was on consistently on the lips of all of who happened to be in the audience, people who left unquestionably proclaiming them as a serious contender to be one of the acts that starts to rise to the top in 2018.
The band finish their 2017 with the crescendo of releasing their debut EP 'Monuments'.
The EP features the lead track 'The Bay' which was released earlier this Autumn and went to #1 on the Hype Machine 'Most Popular' chart and made it's way up to #3 Spotify's Hot New Band playlist and #4 on The Indie List. The track caught the attention of BBC introducing and was soon moving its way all the way up to BBC Radio 1's Annie Mac who announced the band and as one of her 'New Names' while Radio X placed the track into their evening playlist as soon as it was in their hands, giving it regular rotation.
For their debut EP the band chose four songs which circulate around a common theme: the idea of a Monument. Monuments typically refer to grandiose, classical structures commemorating historical events and achievements, but can also refer to landmarks, places of pilgrimage and worship, and sites of historical memory and mourning.
"We unintentionally ended up with this theme for the EP" the band said " The tracks are, essentially, monuments of youth, geographical landmarks of personal and autobiographical memory."
releases December 1, 2017
Stereo Honey are:
Pete Restrick: Vocals & Guitar
Nicky Boiardi: Guitars & Keys
Ben Edwards: Bass
Jake Black: Drums