We're speaking with Kristian Bell, singer/songwriter for the Wytches. We're discussing the U.K. band's sophomore release All Your Happy Life and its overt influences, from hardcore punk to dark metal. We're also talking about the myriad wonders of Paul McCartney's Ram, the Monsters Of Folk project, Australian psychedelic septet King Gizzard & The Lizard Wizard and Alice Coltrane's outstanding third solo album, 1970's Ptah, The El Daoud, which Bell's been listening to a lot lately. In sum, a conversation that ranges among all the components of the Wytches' heady brew, a mix of styles and reference points that are all the more impressive when you consider how young a band Wytches is, individually and collectively.
All Your Happy Life is both an extension of the Wytches' clangorous thunder and a rewarding progression beyond it. Annabel Dream Reader, the band's 2014 debut, received solid notices, with many reviewers noting the deep well of dark late-'60s psychedelia from which the music drew. Yet that description clearly touched on only one aspect of the music (the Wytches themselves cheekily suggested "surf doom" as an alternative). Though it often sounds as hard as their first record, All Your Happy Life is more expansive musically and in terms of production.
"I've always loved albums that move among different styles," says Bell. "It makes for a more interesting record. On Annabel we went for a heavy garage sound." (Bell, along with Coral's Bill Ryder-Jones, co-produced that record.) "But we wanted to layer the music on this one live in the studio. We made a conscious decision not to stylize it much beyond using basic amp settings."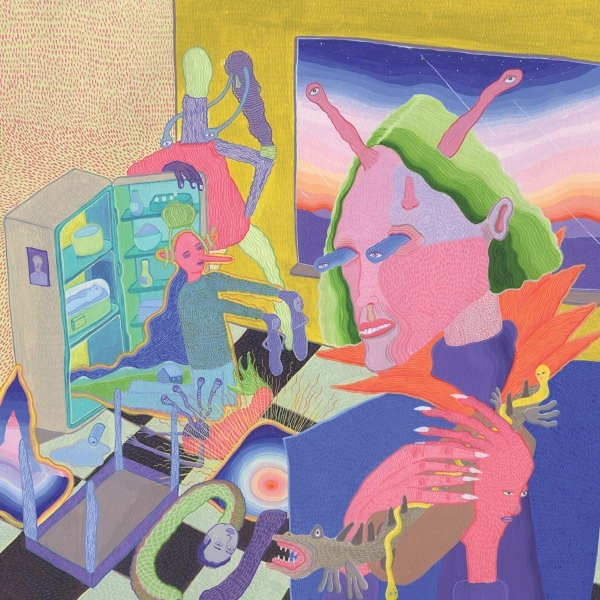 Over two sessions in 2015, Wytches recorded at The Chapel in Lincolnshire with Tim Morris, and Toe Rag with Luke Oldfield. The material from the latter, including the pounding "Ghost House" and "Can't Face It," works familiar sonic territory, but the Chapel sessions with Morris yielded lighter, more spacious music, of which "Crest Of Death" and lovely album-closer "Home" highlight some of the softer, spacier influences in the band's approach.
The shifts in tone and approach have caught Wytches some flak from less flexible listeners who'd prefer their metal relentlessly heavy, but Bell and Co. are committed to mixing up their approach as they continue making music.
"We all have really opposing tastes," he says, "but there are a few preferences we all share, like hardcore punk: Blacklisted, early AFI, that kind of thing. 'Can't Face It' was our take at a hardcore gang-vocal, all of us gathered around one mic. It was very nostalgic, like something I would have done at age 14. Some people do want the music to stay heavy and energetic, which I love too, but I always like it when bands switch up after their first record. There's a lot of trippy music happening now, in both England and America, all kinds of unexpected and unorthodox methods you can apply. We played with King Gizzard in Liverpool, and it was so great to watch that crowd. Older fans standing next to 14-year-old kids, everybody enjoying it. No one has to feel weird."