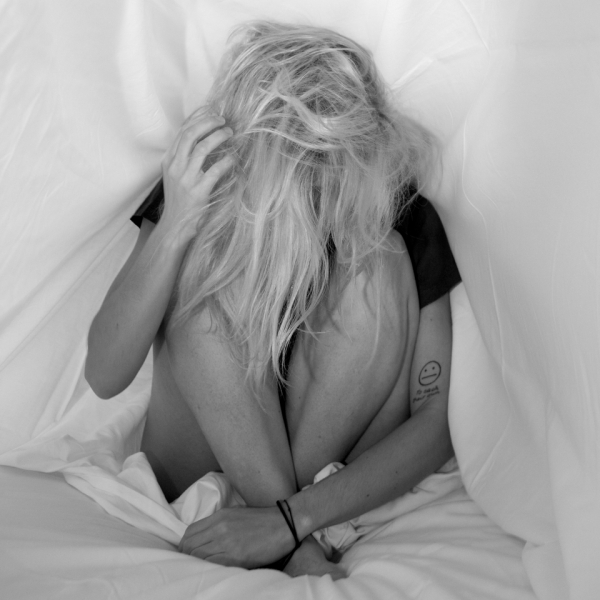 When Alicia Bognanno came forth with her debut album Feels Like under the pseudonym Bully in 2015, it was relatively easy to compare her lucid, diary-entry songwriting and throaty head-screams to dozens of 90s' indie powerhouses.
These comparisons were appropriate at the time – Feels Like was 31 restless minutes of explosive indie guitar-rock, with a timeless appeal boasting 90s' nostalgia and emotional self-revelations. But as time passed, Feels Like aged adequately, and each listen felt more refreshing than the last. Minute production details that were once unnoticed began to show – courtesy of Bognanno's tenure at Steve Albini's Electrical Audio studios in Chicago – and Feels Like became a vital document for heady 90s' indie-rock revivalists.
Now two years wiser, Bognanno has returned with the follow up, and her Sub Pop debut, Losing – an album even more focused and emphatic than its predecessor.
US trio Bully like to mimic their live performance on record; a sound that's frenetic, raw, vulnerable, and pulses with tension from start to finish. For frontwoman Alicia Bognanno, this year feels like the perfect time for the band's return, with their sophomore record, Losing – the band's first release with legendary label Sub Pop Records (Nirvana, Soundgarden, Sleater Kinney).
The same raw intensity that made fans fall under Bognanno's spell in 2015 is still very much present, but this time around Bognanno sounds more self-assured. Whether it's the muscular bass riffs on "Running," the despairing chorus of "Feel the Same," or the repetitive drum-rolls and cries on "Not the Way," Bognanno is her finest and purest self on Losing.
Per usual, Bognanno's perennial hooks and screams are felt with a stubborn sense of irritability and angst, ripping off old emotional band-aids in attempts to decipher the complexities of aging. Suffice to say, Alicia Bognanno is in her prime as a musician, songwriter, and producer, and somehow comes out of Losing better than before, proving herself as one of the most consistent and impressive artists of the decade.
'Losing' (Release Date: October 20, 2017) LP version of 'Losing' from the Sub Pop Records.