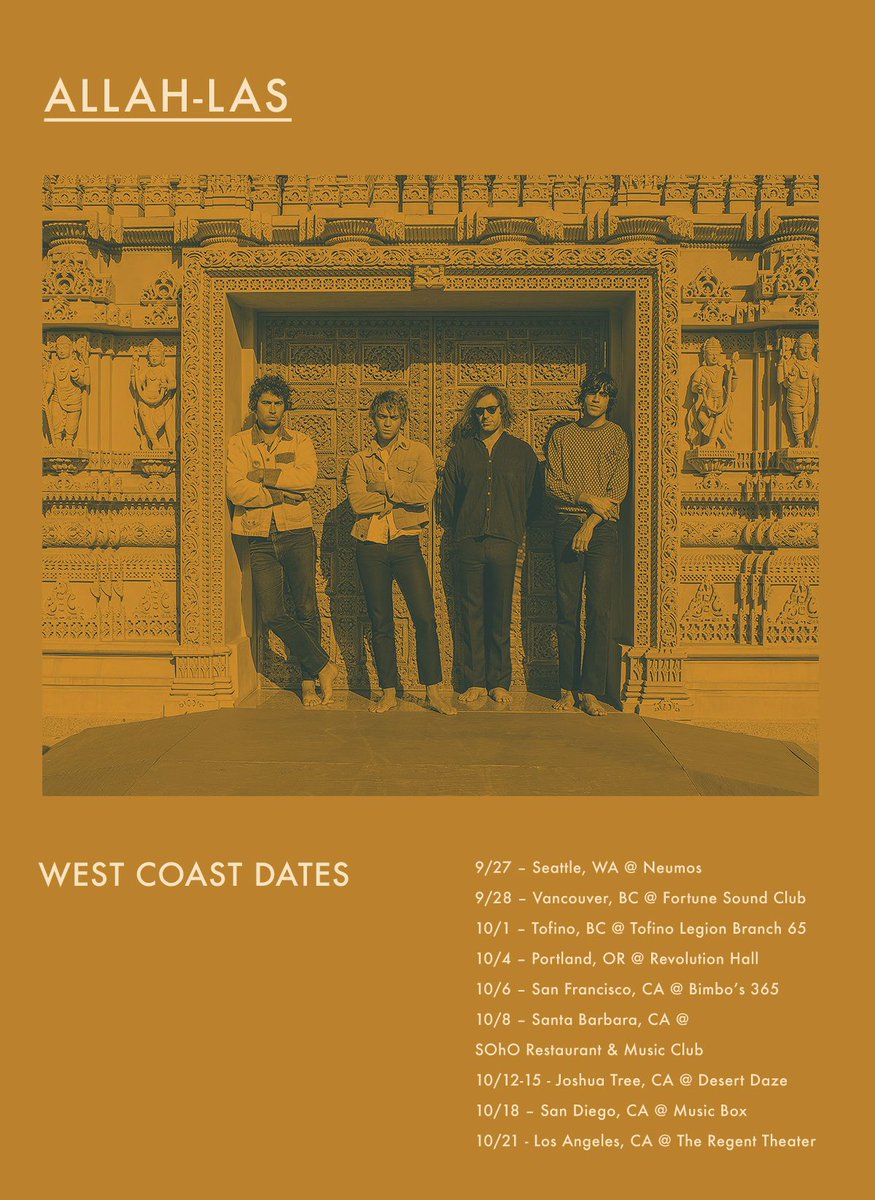 Psych-rock revivalists Allah-Las have long incorporated the shimmering guitar tones and sensuous pop hooks of the genre's forebears into their own music, and they continue to wear their influences proudly with a new cover of George Harrison's "Fish on the Sand," .
The Los Angeles quartet recorded the song for their upcoming Covers #1 EP, the first in a series of EPs that will pay homage to their favorite classics as well as new tunes they discovered during recording sessions. Eschewing more obvious selections from Harrison's early '70s output — think All Things Must Pass cut "If Not for You" — the band chose to rework a track off the former Beatle's more straightforward comeback album, 1987's Cloud Nine.
"'Fish on the Sand' is an often overlooked gem from the Dark Horse's Cloud Nine record and one that we felt could sound good produced with a more moody, B-side style," singer and guitarist Miles Michaud says. Indeed, the band strips the song of Jeff Lynne's glossy production and re-imagines the track as a languid, late-'60s psych-rock exploration — not unlike The Beatles' own work from the time.
Allah-Las -"Fish On The Sand" [George Harrison]