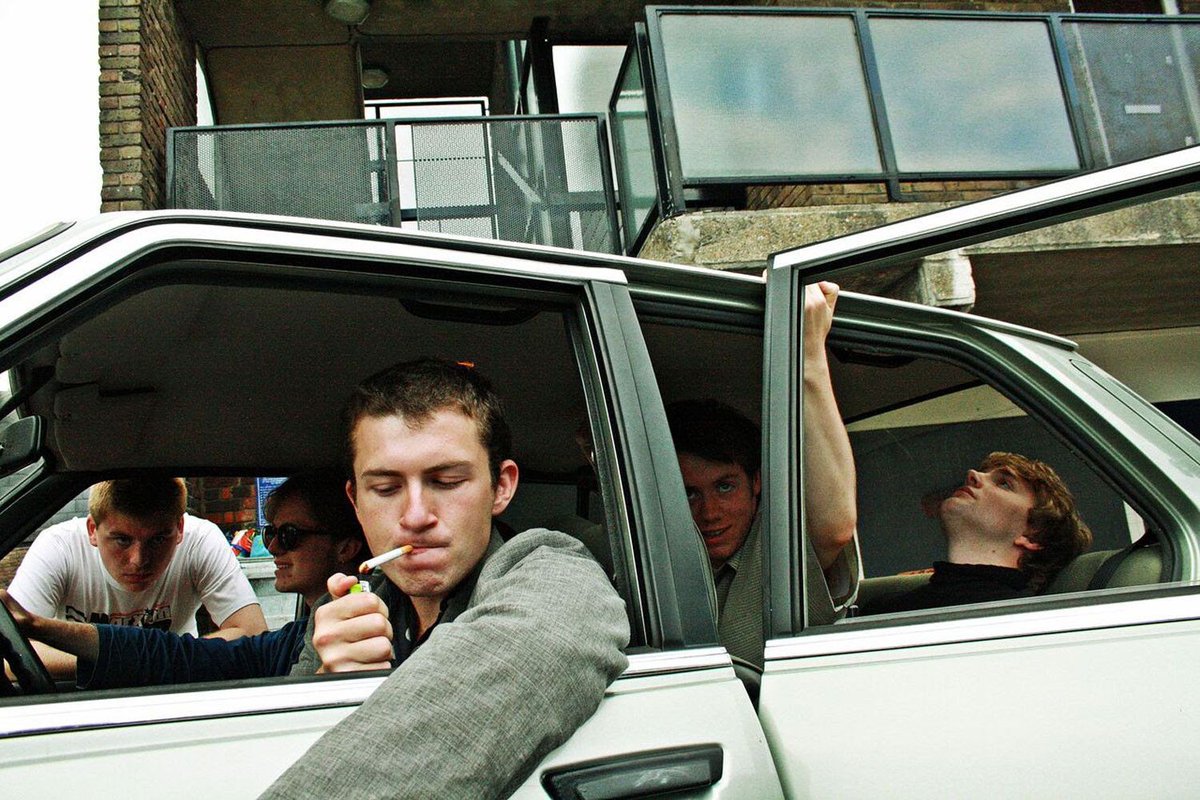 South London upstarts Shame have shared a brand new single. Titled 'Concrete', frontman Charlie Steen explains the track as: about someone who's trapped in a relationship and they're being pummelled into surrender.
The video and song is called "Concrete." Musically, its passionate, stuttered guitar and call-and-response reminds me of another U.K. band – Gang of Four from 40 years ago. But Shame's music feels vital, with 19-year-old Steen and bassist Josh Finerty screaming at each other, revealing the inner dialog of the song's main character.
Charlie Steen  said that "Concrete" is sung from the perspective of a lounger, an observer. "It's a flâneur's perspective on the psychological and emotionally draining effects of a doomed relationship – a moment where all of the worries and thoughts one might feel within this entrapment are isolated and embraced – a moment where the futility of reasoning is accepted."
The video breaks down the wall between fiction and reality as Charlie Steen leaps off of a treadmill to join Sean Coyle-Smith and Eddie Green on guitars, Charlie Forbes on drums and Josh Finerty on bass.