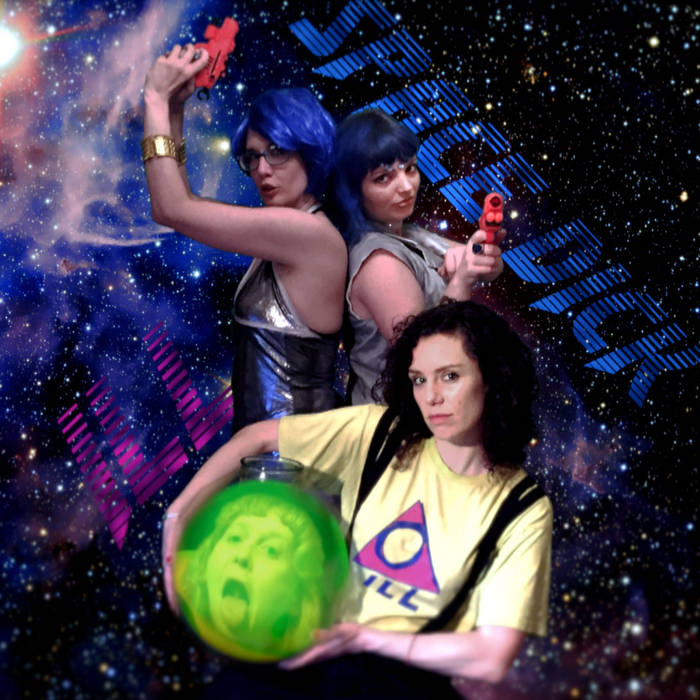 Feminist post-punk noise makers ILL present a new stomping dance single full of fun and puns. "Space Dick" was unleashed on 11th November 2016.  The digital release of Space Dick is joined by the music video featuring cosmic thrills, green screen monsters and intergalactic villains, made by and starring the band. A perfect treat for sci-fi lovers and haters alike. With a repertoire of precarious pop songs and frequent improvised departures, ILL revel in the right to be weird, exploring the borders between the funny and the sinister, the personal and the political, the mundane and the surreal.
Whether in 1950s b-movies, modern blockbusters or real life space exploration, women never have it easy. ILL deliver a joyful reversal of the norm with their fierce fighting heroines. Space Captain Lea Thal traverses the intergalactic dimension, whooping the ass of every space dick she meets along the way and liberating her fellow females from the clutches of monsters and misogyny. With nods to Aliens, Red Dwarf, Star Trek and many more.
Space Dick is the third single from ILL's upcoming debut album "We are ILL", set to be released later this year.
ILL are :
Sadie Noble – vocals, guitar and space lasers
Harri Shanahan – vocals and keys
Whitney Bluzma – vocals and bass
Fiona Ledgard – drums