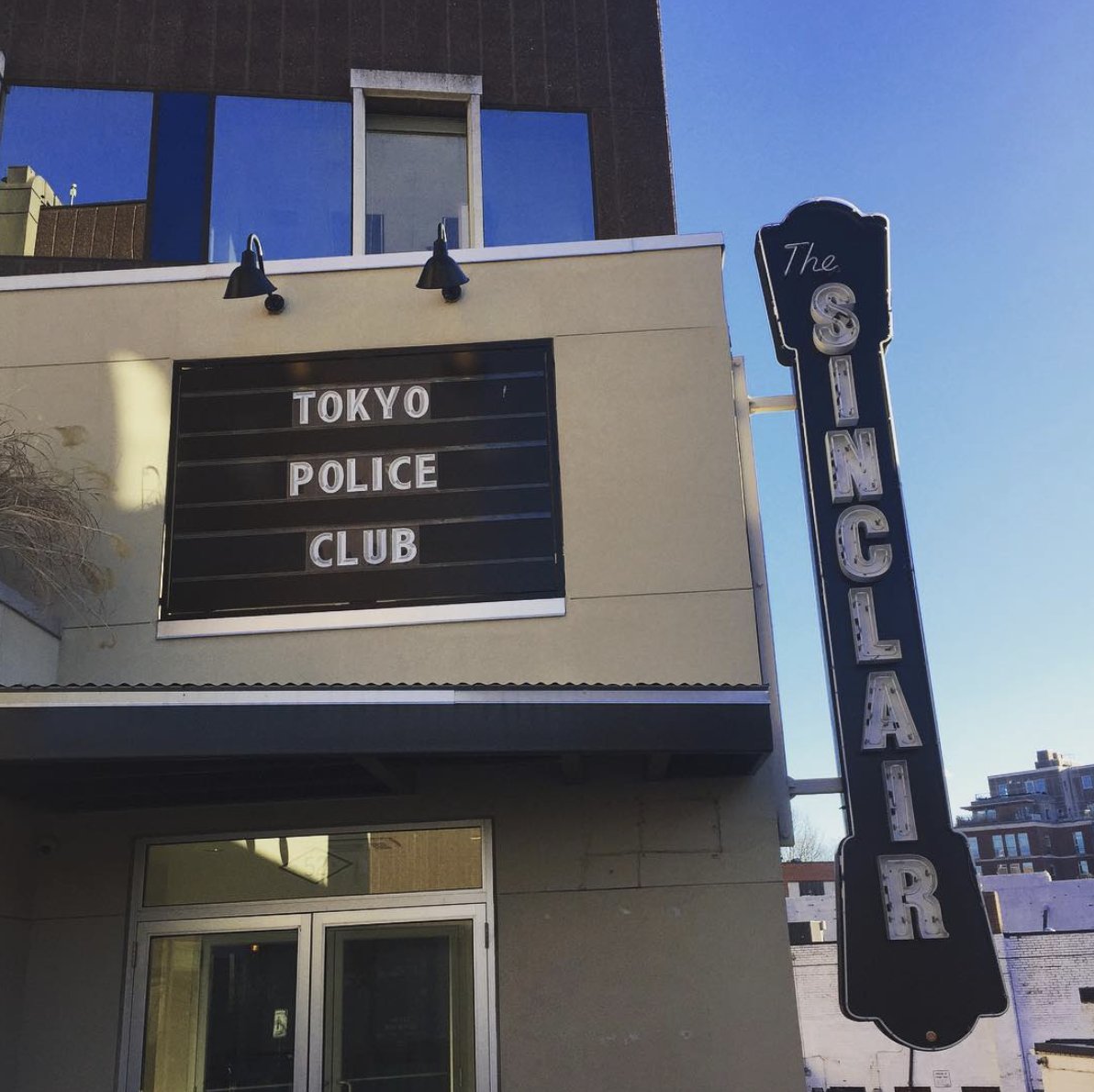 "Champ" is the second full length album from Toronto's Tokyo Police Club, and as its name suggests, it's a triumph – an album of taut catchy anthems that display a renewed vigour and fizz and from the young four piece.
Tokyo Police Club first hit their stride back in 2006 when, straight out of high school, their hyperactive mini-album A Lesson in Crime came from nowhere to prove one of the year's most refreshing releases combining as it did the youthful immediacy of The Strokes first LP and the off kilter discord of Pavement.
The surprise success of A Lesson in Crime led to relentless touring through the entirety 2007, during which time they attempted and failed several times to write and record a full length album. Eventually the band, by now exhausted and burned to the extent that they were falling asleep on stage, took a month off to record. The resulting album Elephant Shell was a slower, sweeter more introspective affair, a surprise for fans of A Lesson in Crime but one that displayed a new found lyricism from frontman-bassist and songwriter Dave Monks.
Tokyo Police Club gave themselves time to recharge, to summon an Olympian spirit for a batch of new songs that burst with a new brightness. Says front-man bassist: "It has 11 songs, a Disney character, fuzzy bits, Canadian spelling, hockey sound effects, me singing the lowest note in my range, and one saxophone note".
The band decamped from their native Canada to record the album in Los Angeles. "I think we've always wanted to make a summer record, something a little more breezy and less hampered down by extremely quick, tight, short songs, and the tracks on this record gave us an opportunity to explore that a little more," says drummer Greg Alsop. "When it came time to go into the studio, the Canadian climate had turned against us and so we had to travel south to capture the vibe and feel that worked best with these songs." Stand out songs include the electronic pop of Bambi, the curiously titled duo Favourite Foods and Favourite Colour and the urgently anthemic Wait Up (Boots of Danger). Again Dave Monk's lyrics are a real highlight with strikingly juxtaposed imagery – "the killer with the coloured kite", "the national child star in a coat and a scarf, alone in the laundromat".