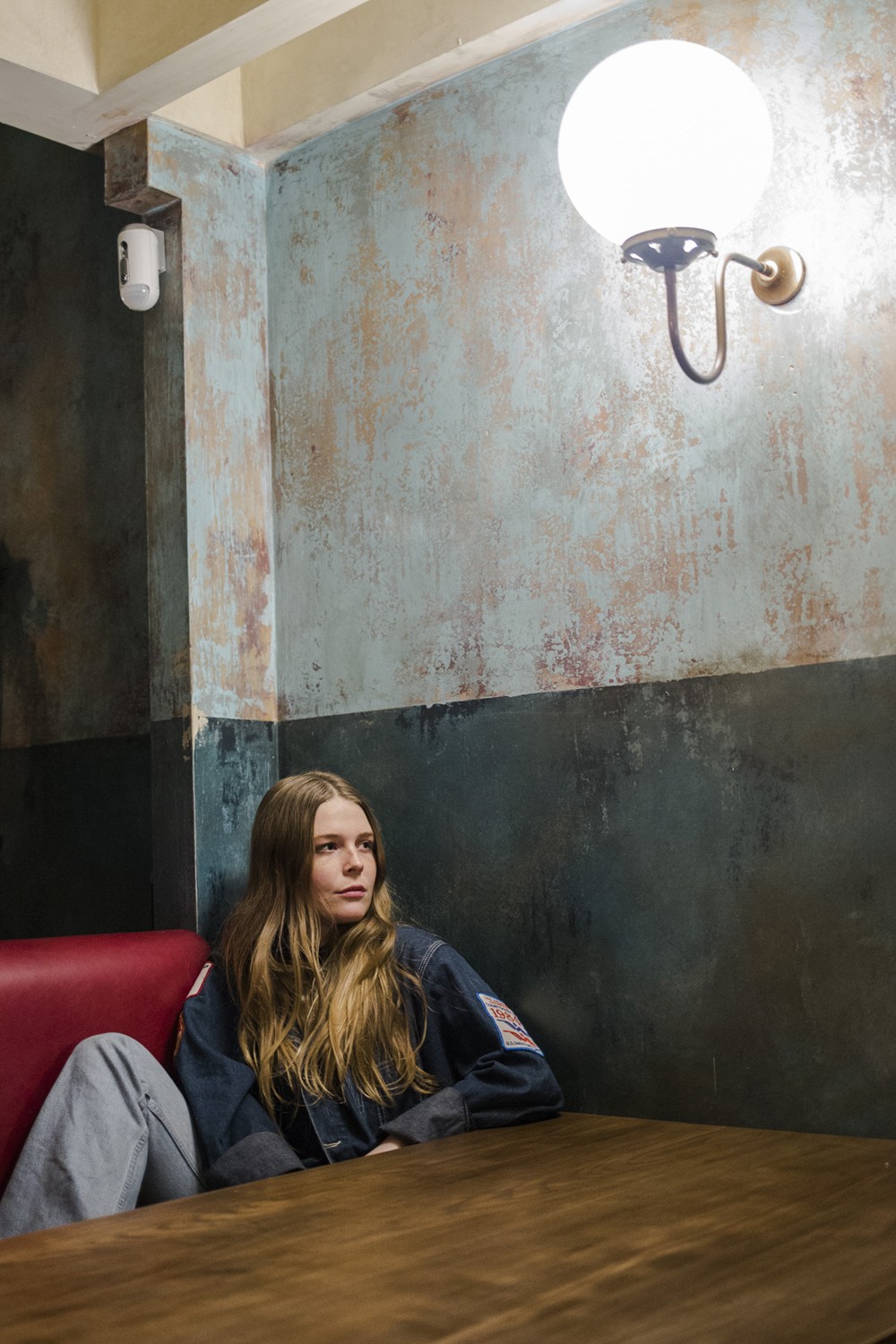 It's been a whirlwind of a ride for Maggie Rogers thus far, from a viral video clip to the official release of her astounding single "Alaska", countless TV performances and months of touring, culminating in her breathtaking debut major label release, an EP called "Now That The Light Is Fading". "Alaska" and its counterparts started off as another project which would count towards Rogers' degree at NYU, where in a masterclass presided over by Pharrell Williams, the world was to become overwhelmed by her distinctive and timeless sound.
Maggie Rogers performs "Alaska" live at Indie88 in the Collective Arts Black Box.
Last year Maggie Rogers took the internet by storm after a video of her auditioning her song "Alaska" for Pharrell Williams went viral. The track left Pharrell stunned, and the video's popularity created a huge fan base for Maggie Rogers almost overnight. Just a few months later and she's released an EP – Now That the Light Is Fading – and embarked on a massive global tour that included a sold-out show at the Mod Club in Toronto.
While she was in town, she and her band stopped in to the Collective Arts Black Box and performed intimate renditions of "Alaska" and "On + Off".
In many ways Maggie Rogers is still a very new artist, but she does have a back catalogue. In fact, her still active Bandcamp page is full of hidden gems, such as a Felix Snow (Kiiara, Terror Jr) remix of "Resonant Body", the opening track of Blood Ballet – a pre-fame independent album release. "Alaska" and Now That The Light Is Fading mark a new chapter, if not an entirely new book, in Rogers' musicianship, though. While not entirely leaving behind her folk roots, which were rich in layered vocals and adorned with cellos and the odd banjo, the new releases feel like more of an arrival than a departure. "I guess this was just for me to try out pop music and to see what my music sounded like in that space. I think the goal was to maybe play a small stage on a festival next year," she explains of the EP. "I never in my wildest dreams thought that things could've gone so incredibly well."