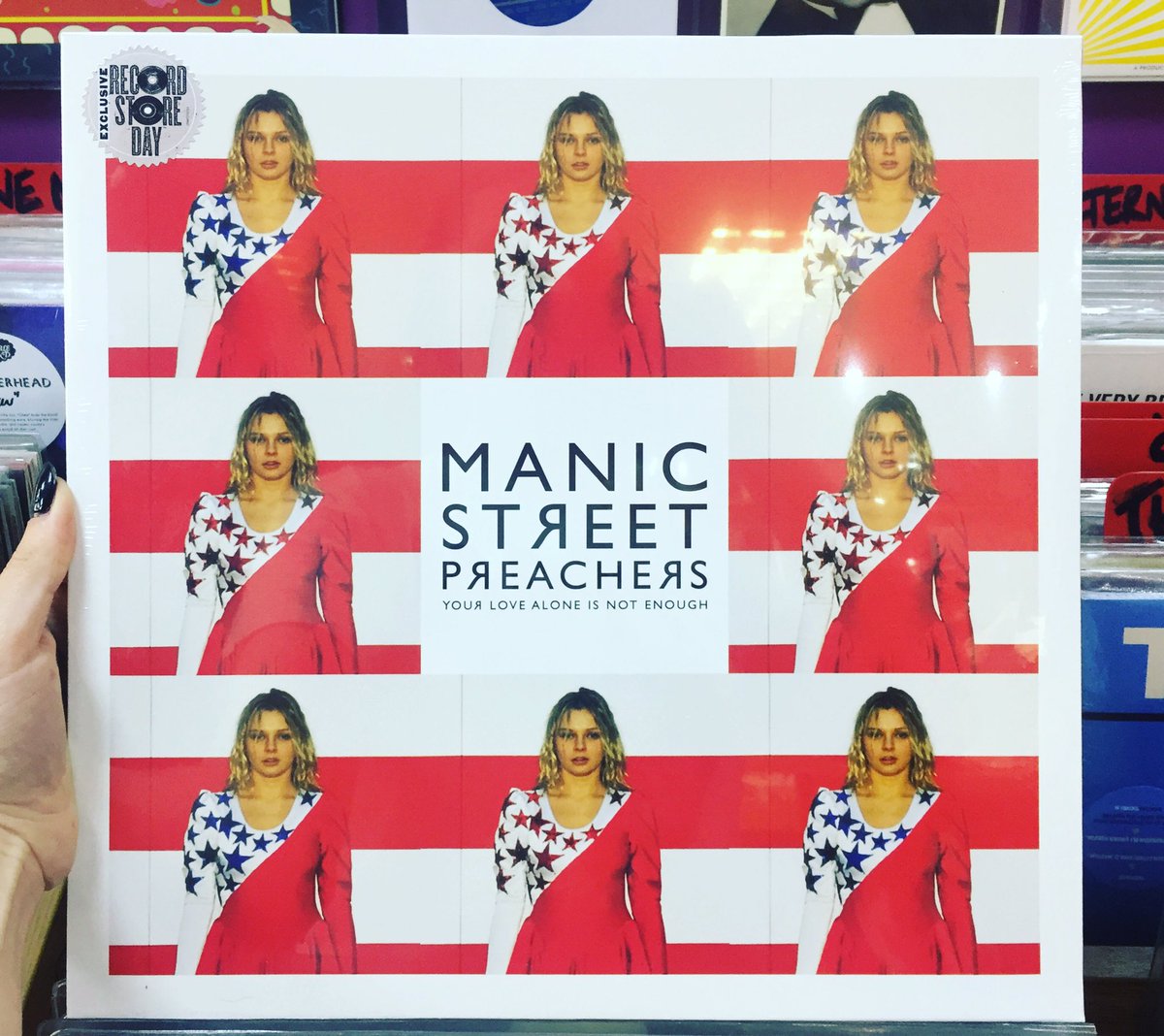 Heavyweight vinyl linked to the "Send Away The Tigers" 10th anniversary reissue. Includes Nina Persson vocal version & x3 demos. "Your Love Alone Is Not Enough" is a single by Welsh rock band the Manic Street Preachers , it was the lead single that was taken from that album .
The song is a duet featuring the vocals of lead singer James Dean Bradfield and Nina Persson of the band The Cardigans, as well as additional vocals from the bands bass guitarist Nicky Wire . It was originally released on 23rd April 2007. According to the band they always had a duet in mind, seeing that the lyrics have a question reply style to them , According to lead singer Bradfield the title was the last line of a suicide note left by the friend of someone close to the group.
According to Nicky Wire the song is in part concerned with the disappearance of Richey Edwards... while I was writing those words addressed to him, on Your Love Alone…something touched me at my desk when I wrote "I could have shown you how to cry"
Like with all "Send Away the Tigers"-related material, the cover image is taken from the photography book Monika Monster Future First Woman on Mars by Valerie Phillips .
The song's lyrics reference past classic British rock songs:
The Manics very limited edition 12″ 'Your Love Alone Is Not Enough' vinyl for Record Store Day.
This exclusive numbered vinyl includes the original track featuring Nina Persson, the 60's Jangle demo recorded at Faster Studios, James Dean Bradfield's solo home acoustic demo and Nicky Wire's home acoustic demo.