The Who's debut album My Generation will be reissued as a five-disc super deluxe edition box set in November and will feature a wealth of material, including unreleased songs, recently discovered album demos and new stereo mixes…
The set comprises five CDs, with the first disc featuring 2016 remastering of the original mono mix of the 1965 album. The second CD delivers a stereo remix which was created using new overdubs from Roger Daltrey and Pete Townshend. To ensure this was done sympathetically, Pete used exactly the same guitars and amps as the original album and Roger used same type of microphone. Until now, these mixes have only been available via iTunes, so this box set is the physical debut of these mixes (which were created in 2014).
CDs three and four contain 44 bonus tracks in mono and stereo and between them include 27 previously unreleased alternate mixes and a further four that have only been available digitally. Five-CD box delivers demos, mono mixes, new stereo mixes & more
The final fifth disc contains the demo recordings. Pete apparently discovered these demos in 2015 during a break in touring. These include three totally unreleased songs that The Who have never revisited: The Girls I Could Have Had, As Children We Grew and My Own Love.
Of these demos, Pete commented "Gathering these demos for this collection has been enjoyable; it's wonderful for me to have these tapes made fifty-two years ago to listen to. I hope you enjoy them. They have a naiveté and innocence, a simplicity and directness, and an ingenuousness that reveals me as a young man struggling to keep up with the more mature and developed men around me. What an incredible group of strong, talented, young and engaging men they were!"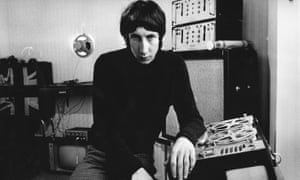 The Who super deluxe editions always deliver excellent books and the 80-page tome that comes with this set looks to be no exception. It features the usual 'rare' photos and new notes from Pete Townshend and images of period memorabilia. Have a listen to a teenage Pete Townshend on 'The Girls I Could've Had', one of the My Generation demos discovered in Pete's tape archives in 2015. It's included on the My Generation – Super Deluxe, out on 18th November.
and here's what Townshend has to say about the song.
I have often said about my early songs that I tried hard to appeal to Roger's sense of late teenage machismo. Either that, or I attempted to sound like Jan & Dean so that Keith Moon – who was a surf music fan – would get behind the song. Here, a rather machismo and bragging song slipped away because it was more about me than Roger Daltrey, and certainly not a surf number. It's about my lack of success with girls when I lived at Chesham Place, partly because I spent all my time in my studio. Roger did very well with girls; it would never have worked for him to sing this lyric. The lyric is also fantastical. I make it sound as though I was turning down girls every day. In real life I was probably piqued that rarely happened. My tape machine was my mistress.
This 79-track super deluxe edition of My Generation will be released on 18th November 2016.