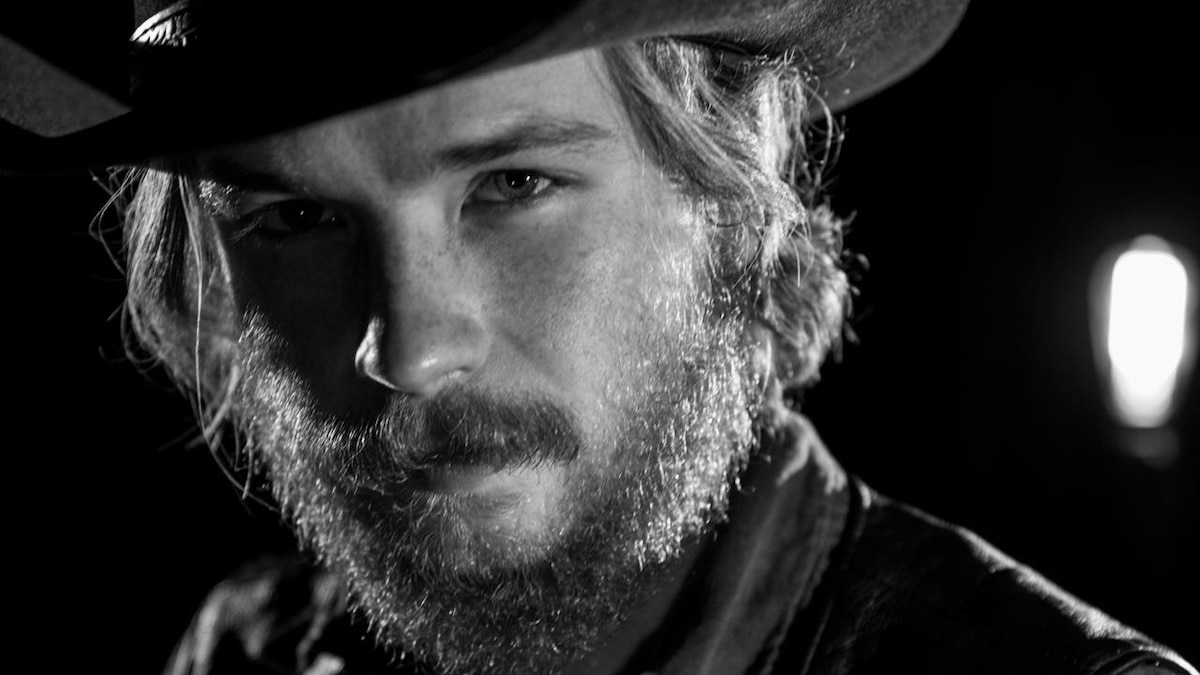 Colter Wall is a 22-year-old from the pitiless plains of Saskatchewan, where the cruel winters and endless horizon can drive the even warmest souls to the bottle and age a man five years for every one. Maybe that's why his deep, dark voice and tales of lonesome cowboys, jealous lovers and violent vagabonds cut so deep. On his self-titled debut full-length, Wall clambers through his country blues with an acoustic guitar and little more, every spare string echoing with the old soul of a human glacier in perpetual search of another train to hop—a jug of wine in one hand, a buck knife in the other. On slow-freeze songs like "Thirteen Silver Dollars," "Codeine Dream" and "Transcendent Ramblin' Railroad Blues," his burnt rawhide voice reveals a frontier poet of the first order, and one the most exciting young talents in country music.
Country music is full of songs about small-town fuck-ups, but the title characters in Colter Wall's "Me and Big Dave" are running so wild they're no longer sure if they're chasing something good or running from something bad. Singing in that ocean-deep voice, Wall ends the song with an existential epiphany: "This whole world's full of ghosts that I believe that most folks can't see, the particular demons that reason with Big Dave and me."
Taken from his "Colter Wall" debut 2017. Young Mary's Record Co. Colter Wall is one of country music's most exciting young voices. His debut album is strange and stirring, rarely ever rising above a gentle rumble.
Rarely ever rising above a gentle rumble, Wall's songs zoom in on haunting scenes and resolve in unexpected ways. They gain their intensity from his vivid, fragmented storytelling. The album begins with "Thirteen Silver Dollars," a spirited ramble that finds our narrator lying in the snowy streets of Saskatchewan before a cop comes to take him away. Wall never explains how he wound up there ("For now we'll say I had no place to go," he offers) or what happens next—there's not even a second verse. Instead, he closes with a rousing repetition of the chorus, proudly naming the few possessions he owns. It's a fitting introduction to an album built from small details, conjuring larger pictures with what's left out. Wall's aversion to narrative spans the record and makes these songs a lot more hallucinogenic than their earthy arrangements suggest. "Kate McCannon" is told through one of folk music's oldest tropes: the dual love song/murder ballad. But Wall offers little time for reflection, fading out shortly after the cathartic and inevitable round of gunfire in the song's final couplet. "I ain't in the business of making excuses," Wall sings earlier in the album, and he doesn't. As often as he references guns and drugs and death, Wall is too plainspoken for his stories to ever feel glamorized or romantic. Like Springsteen on Nebraska, Colter Wall surveys mankind in its most fragile states—betrayed, lonely, desperate, dangerous—as a means of addressing how much we have to lose, how easily it can all fall apart. "You Look to Yours" offers the album's most useful (and timely) bit of advice: "Go about your earthly mission," Wall sings, "Don't trust no politicians." Tellingly, the wisdom doesn't arrive from Wall himself but from a series of women eloquently turning him down in various seedy bars, their kiss-offs echoing in his head as he stumbles home alone. Hummable and warm, it's one of the album's most upbeat songs, effortlessly summoning the honky-tonks Wall sings about with a lazy swing. "Motorcycle" is another moment of levity with a cheerful melody that masks the death wish driving its lyrics. The friction in Wall's delivery highlights the genre's ability to blend pain and joy past the point of differentiation: a power he seems to harness intuitively. The album was produced by David Cobb—the go-to guy for breakthrough acts like Jason Isbell, Sturgill Simpson, and Chris Stapleton. But Cobb takes a decidedly unmodern approach, letting Wall's songs speak for themselves. The two songs on the albums that Wall didn't write (Townes Van Zandt's "Snake Mountain Blues" and the traditional "Fraulein") slip seamlessly into the tracklist: an indication of just how gloriously out of touch his writing is. In the slow, ominous "Me and Big Dave," Wall revels in his outsider mentality while conceding to the dangers of a life spent alone. "This whole world's full of ghosts," he concludes, "I believe that most people can't see." It's one of the album's most powerful lyrics, sold with a fierce and frightening conviction. For 40 minutes, Colter Wall brings you face to face with his ghosts until they're so familiar you can hardly remember life without them.