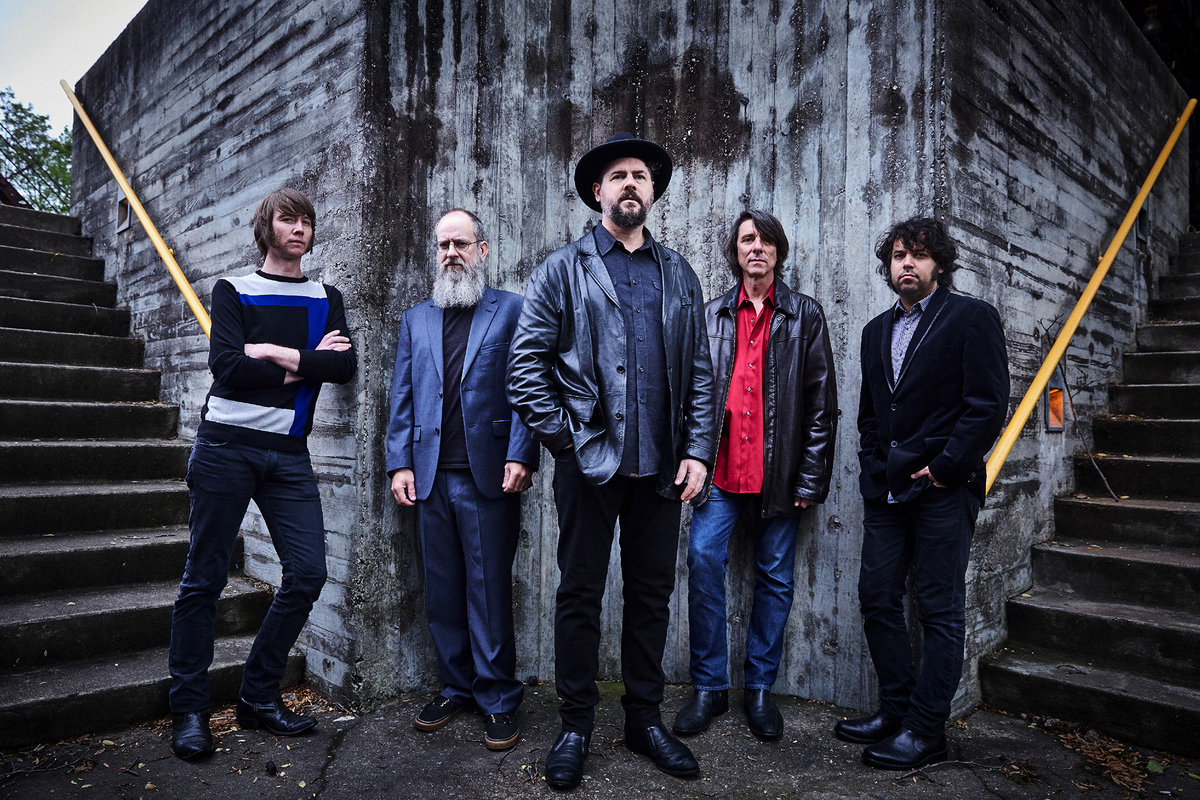 "Go-Go Boots" is the ninth studio album by American rock band Drive-By Truckers, first released February 14, 2011, on Play It Again Sam Records. It was produced by record producer David Barbe and recorded during 2009 to 2010, concurrently with sessions for the band's previous album The Big To-Do (2010). The Drive-By Truckers are a band that likes to do things the old-fashioned way. They proudly proclaim that they record their music "on glorious two-inch analogue tape," they still think in terms of albums with two (or four) sides, and their sound is firmly rooted in the traditions of Southern rock and the blues. They also hark back to a time when rock bands made an album every year followed by a tour, and if the DBTs haven't quite held firm to that schedule, since they broke through with Southern Rock Opera in 2001, they've managed to release six studio albums, a live CD/DVD, another DVD-only live set, and a collection of rarities and unreleased tracks, all while keeping up a demanding touring schedule.
Any band that busy is likely to believe it deserves a rest every once in a while, and in a sense, 2011's "Go-Go Boots" feels a little bit like a working vacation. The album is notably short on full-blown rockers and sounds scaled back from the three-guitar attack that's been their hallmark, often dominated by acoustic guitars and the muffled but determined report of Brad Morgan's drums. The songs also find the band going back to the well on themes it has visited before — the man of the Lord with a broad but carefully hidden streak of corruption in The Big To-Do's "The Wig He Made Her Wear" foreshadowed not one but two songs here, "The Fireplace Poker" and the title track, and the damaged ex-cop of "Used to Be a Cop" feels like a cousin to the haunted war veteran of Brighter Than Creation's Dark's "That Man I Shot." But none of this adds up to an album that's at all lazy. The craft of Patterson Hood and Mike Cooley's song writing is as strong as ever, drawing believable characters and giving them lives that make dramatic sense, and Shonna Tucker just keeps getting better with the graceful and hard-edged "Dancin' Ricky." And if the music on Go-Go Boots is less physical than what the Drive-By Truckers typically deliver, it's emphatic and passionate, with an impressive sense of dynamics and as much soul as these folks have ever summoned in the studio — they've rocked a lot harder, but they've never cut a more natural and telling groove.
There are moments where Go-Go Boots recalls Exile on Main St., another album that makes much out of feel and the way musicians play off one another, and if this isn't as likely to be regarded as a masterpiece, it's also less self-obsessive, and reveals some sides of the Drive-By Truckers the band hasn't captured in the studio before. After ten years of hard work, the DBTs are still learning, still growing, and still feeling out new ideas, and on Go-Go Boots they show that even when they're relaxed, they're still one of America's best bands.
originally released February 11th, 2011